TechsnGames Awards Best VR Headset 2021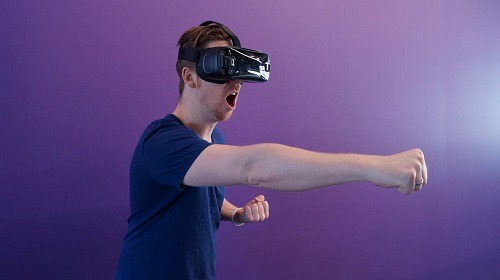 In today's time that people are more distant from each other than ever, virtual reality has taken on a whole new level for the past pandemic months. So, whether you're looking for a standalone VR headset or one that tethers to your gaming console, this TechsnGames Awards Best VR Headset 2021 might be able to help you pick the best of the best.
VR support has been better than ever, thanks to games and titles that come with it. But you still have to decide on that particular VR headset that will fancy you. At the moment, the newest Oculus 2 with its variants, is your best bet when it comes to the ultimate choice, but still requires an active Facebook account to work.
Best VR Headset 2021
Oculus Quest 2 White Advanced All-In-One Virtual Reality Headset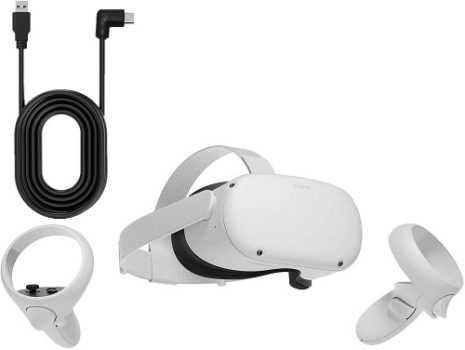 There's a reason why we included this in the 'best' section. That's because there's more than its hefty price. So, if you're more inclined to only having the best there is, this one is for you. This top-notch brand will definitely be your entertainment companion for many years to come. It contains a complete set to fully satisfy you in every way.
If you're wondering about its specs, well this next-gen hardware features a very powerful processor to deliver the highest resolution displays you've always wanted. Its 256Gb high-capacity storage is also more than enough if you're just for some casual viewings. However, Quest 2 requires you to log in to your Facebook account. Aside from that, it also requires some wireless internet access to make the most out of the Oculus app. Overall, this VR headset package is more than enough for your daily entertainment needs.
Oculus Quest 2 Advanced All-in-One Virtual Reality Gaming Headset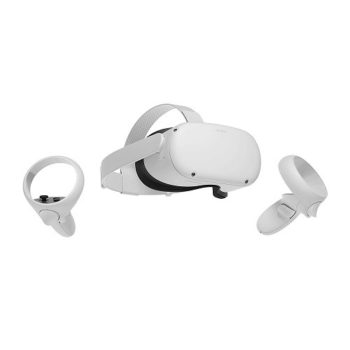 This is another variant of our best VR headset 2021 that only contains topnotch and high-precision materials to deliver the best in every angle. You should pick this if you want something lesser, but still the best among the best. Surely, whatever viewing demands you'll throw at it, this Oculus Quest 2 can handle them all.
This VR headset uses only the Qualcomm Snapdragon XR2 plus 6 gigabytes of RAM – more than enough for your entertainment needs. It also supports 3D positional audio for enhanced immersion. That would really be nice whenever you're playing your favorite horror games. Aside from that, setting up this VR headset is also as easy as 1-2-3! Just open the box then connect to the dedicated app using a wireless internet connection.
Best Value VR Headset 2021
Oculus Rift S PC-Powered VR Gaming Headset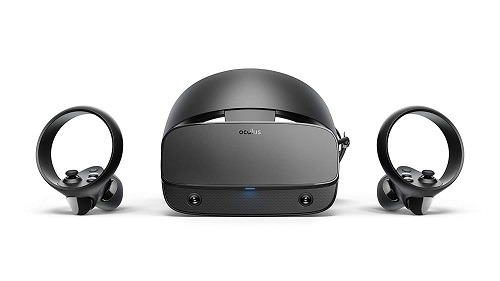 If you don't need that many features, you can go for something "more straightforward", but in a balanced way. This Oculus Rift S PC-Powered VR headset will handle all your viewing and gaming needs. This virtual reality headset is your best bet if you want the perfect balance of form and function.
This best value VR headset 2021 lets you play a ton of exclusive games in the Oculus Store. It also features improved optics to deliver the sharpest and most vivid scenes you've always wanted. Wearing this for long periods won't also give you any problems in terms of comfortability. That's because this VR headset has thought of ergonomics for user comfort. This VR device is your next-step towards having the best of the best.
Best Budget VR Headset 2021
VR With Remote Controller 3D Glasses Goggles HD Virtual Reality Headset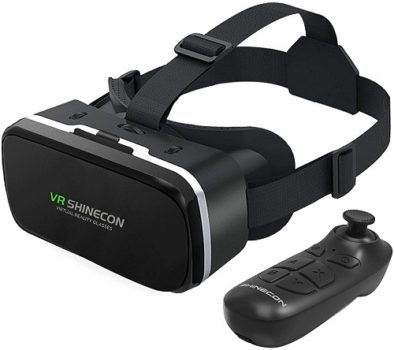 If you really wanted to go with the super-straightforward, then you might like this one. This is by far the most reasonable best budget VR headset 2021 you'll able to get. This is the perfect gift choice for kids and adults alike, especially during this Yuletide season.
However, you still can't underestimate the VR headset's capabilities. It contains anti-blue light lenses to maintain user comfort by preventing eyestrains and other eye-related concerns. Aside from that, its Bluetooth functionality can also allow for some wireless interaction anytime and anywhere.
Which Best VR Headset Should You Buy?
Honestly, platform and price will make the most out of you when deciding. However, if you need a standalone device, you're stuck with Oculus Quest. Each VR headset has its strengths and weakness. And if you're still having trouble picking the right one, try to visit each of our picks above to see their specs in more depth.
Interested in Checking More Of Our Techsngames Awards?
Still have questions, or want to know more about the latest gaming tech? Contact us at techsngames.com today!