Cloud gaming as been surfing on a lot of hype for the past few months. But is it really as incredible and new as everyone seems to think? Indeed, while major factors such as the rise of gamers, emergence of competitive and immersive mobile gaming, commercialization of 5G technology, and the increase in the number of internet users will further cloud gaming growth during the forecast period. So, if you're only thinking about some nerd in a dark room holding a controller, you'd be wrong.
One of the main perks of cloud gaming is that it allows users to stream virtually unlimited times for a flat monthly fee. Indeed, you still have to pay for your games, but not necessarily on those expensive consoles. Aside from that, you can play on any of your favorite devices.
So, let's find out what these all mean for both the gaming industry and your future business, if ever.
The Rising Trend Of Gaming In Social Media
Since there's a significant percentage of the global population playing games on Reddit, Facebook, and Instagram, this rising trend is expected to have a positive impact on the market. Additionally, social networking firms are starting to acquire cloud gaming providers to introduce new games and to improve engagement with customers. In 2019, Facebook acquired PlayGiga, which intended to launch cloud gaming and increase customer engagement.
Cloud Gaming And The New Normal
As cloud gaming, much like video streaming, becomes the new normal, other gaming trends are also taking advantage of it. The latest 5G tech is making this possible due to its quick data and reduced lag.
Currently, the VR industry is leading the pack. According to an estimate, its market size is expected to increase from $6.2B to more than $16B by 2022. Not only VR is becoming more affordable, but it's also constantly improving from time to time. With the release of Oculus Quest 2, the trend is expected to rise up even more.
Meanwhile, Esports brought professional gaming to a whole new level as well, thanks to Twitch. While amateurs play for fun, there's a subset of professional players who have earned millions of dollars from competitive playing. For instance, the International DOTA 2 Championships held a prize pool of more than $34M in 2019. Furthermore, there's the audience as well, which can be as huge as the payout. It is expected that the number of Esports viewers in the future will exceed most professional sports leagues.
Gaming Industry To Generate $189.3B This 2021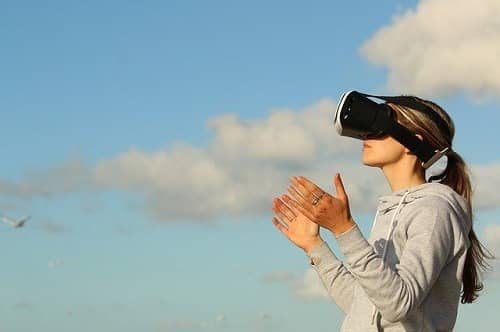 According to Newzoo, the cloud gaming industry was valued at $170M in 2019. Meanwhile, its Total Addressable Market is expected to grow even more, from $12.58B to $56.57B by 2027. Similarly, mobile gaming is forecast to grow tenfold in 2021. According to AppAnnie, its revenue will reach $120B from the year 2019's $68.5B.
The number of mobile games since 2018 has also been on the rise for about 30.7% of the global population, from 2.3B to last year's 2.51 billion. Another study by Newzoo showed that the total number of gamers in the industry is expected to rise by 2.8B. It will enable the gaming industry to generate $189.3B by the year's end, reaching $217.9 billion by 2023.
All of these are made possible by 5G network penetration. By the end of 2021, 16% of the world's smartphones will be 5G-ready. And by the year 2023, 5G shares will be at 43%.
More People Are Using Smartphones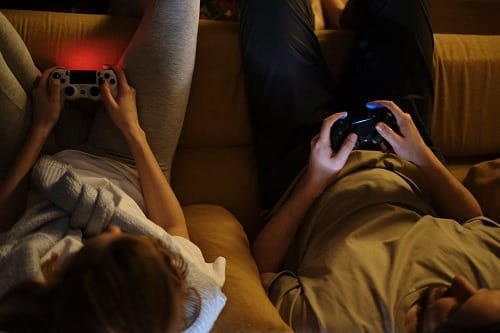 The abundance of smartphone users across the world is anticipated to drive the market growth even more. Smartphone developers are focused on developing smartphones with high gaming capabilities. In February 2020, VIVO launched its iQOO3. The gaming smartphone is equipped with a powerful Snapdragon 865 processor and is 5G-capable. However, the lack of networking infrastructure in some developing countries like India, Brazil, and Chile hindered market growth.
Cloud Gaming: Getting In The Game
As technology moves quickly, there's an implication we can get from it: There's no business, industry, or organization that will always stay on top. Just look at how the pandemic has messed up many business plans.
In today's world, a gamer can make as much money as a professional sports player. Since video games can be played on your smartphones, the future is wide open to have a slice of the competition by trying new opportunities and establishing connections.
Can you sponsor an Esports event or an Esports player? How about trying advertising in the gaming niche? Can you establish a partnership that will connect your trademark with this rising industry?
These ideas might or might not be right for you. But the point is, you can't just sit back and relax while everyone else is already dreaming and innovating. And there's no better time for it than right now.
Still have questions, or want to know more about the latest tech trends? Contact us at techsngames.com today!