An embattled Facebook has changed its name to Meta Platforms Inc. to reflect Mark Zuckerberg's vision of the 'metaverse'. But the renowned social media platform will still be called Facebook.
However, it immediately drew fire after being accused of changing the subject away from the infamous Facebook Papers. This trove of leaked documents contains various scandals, including the company prioritizing more on profit instead of ridding its platform of political strife, racism, and fake news around the world.
Even marketing consultant Laura Ries likened it to oil giants explaining that it's not that easy to walk away from its dark past just by changing its corporate name and talking about a future 'metaverse'.
Facebook the app, which has 2.8 billion users worldwide, isn't gonna change its name, nor its other products. The company's corporate structure won't change, but starting December 1 it will start trading under the new ticker, MVRS.
A "Virtual Environment" For Everyone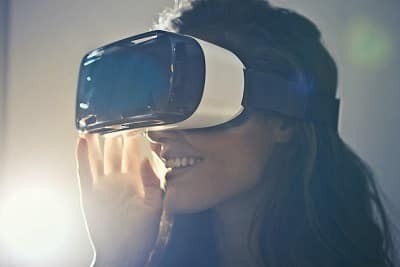 Think of the metaverse as a new kind of internet rendered in 3D. Zuckerberg enthusiastically described it as a "virtual environment" where people can virtually interact with each other using their AR glasses, VR headsets, smartphones, or other devices. You can even do some virtual shopping, according to an analyst who follows emerging technologies.
Facebook isn't the only one making its metaverse, though. Even Microsoft, Epic Games, and Nvidia have all been following suit, outlining plans for their own metaverses.
Facebook Metaverse – A Fresh Start For The Company
Meanwhile, Zuckerberg expects the metaverse will boom within the next decade and hopes that the technology and future technologies integrated with it will help introduce thousands of jobs for creators.
The announcement comes after facing multiple accounts of heightened scrutiny because of the Facebook Papers. As previously said, it [still] can't and won't change reality after the myriad problems revealed by the internal documents.
Additionally, a Facebook watchdog even called it 'meaningless', adding that the headlines should not get distracted by it and still hold Facebook accountable. But Zuckerberg, for his part, largely dismissed the legal uprising, calling it unfair.
When asked about the rebrand, he said the name Facebook has already cut ties from its tainted past and is now a fresh company that finds innovation to connect people.
Still have questions, or want to know more about the latest tech news and console wares? Contact us at techsngames.com today!