Being a lefty can sometimes be troublesome, especially in competitive gaming. Since most gaming equipment are focused on the right-handed market, you might wonder if a best left handed gaming mouse even exists. The answer is: Yes, they do exist! Below are some of our best picks that surely fit your lefty needs no matter what budget you have. After all, competition cannot be carried out without competitive equipment.
Best Left Handed Gaming Mouse: ELECOM Left-Handed Precision Gaming Sensor Mouse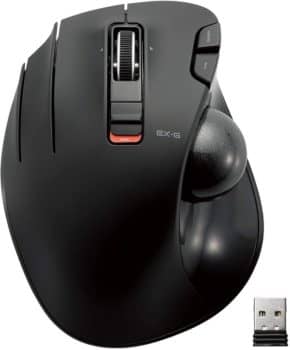 For one of the best left handed gaming mouses out there, why not try this ELECOM gaming mouse? This high-performance gaming mouse features a trackball to provide maximum precision and accuracy while still requiring less hand movement. Its buttons are also programmable to fit your most important keybinds. Although you might still get used to it at first, it is guaranteed that its architecture will introduce you to a new gaming experience – with a strong priority at efficiency in mind.
Pros:
High-performance
Easy to maintain
smooth ball bearings prevent dust accumulation
wireless
Cons:
Expensive
New design might require some time to get used to it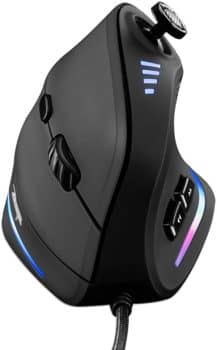 This is one of the best left handed mouses around in terms of maximum comfort during your long gaming periods. Although still a bit pricey, it's highly compensated for its advanced ergonomics to provide an optimal user efficiency. Whether it be FPS, MOBA, or MMO games, its macro enables you to adapt to each of them. For added bling, it also features RGB lighting to reflect your gaming mood.
Pros:
Maximum ergonomics reduces strain and pain during long gaming house
5-direction rocker
Programmable buttons
RGB lighting
Cons:
Still pricey in a way
Wired
unusual design might still require some time to get used to it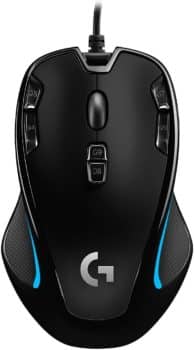 If you want the perfect balance in terms of price and function, then go for this ambidextrous Logitech mouse. Its symmetrical shape enables multiple users of different hand orientations, to share the same gaming experience this mouse provides. Additionally, its compact design is great for almost every gamer who doesn't prefer a larger mouse. Plus, you can move your favorite keyboard commands in its in-house buttons, for a faster reaction time while playing your favorite FPS and strategy games.
This ambi gaming mouse is also capable of storing up to 3 user profiles, so you won't anymore spend a considerable amount of time reconfiguring your devices all over again. To configure using its dedicated software, just drag and drop the commands to the buttons during setup.
Pros:
Highly programmable & configurable
Highly symmetrical for both hands
Gaming grade sensor
Cons:
still a wired mouse
Single lighting – assigned per user profile
Best Affordable Left Handed Mouse: Scettar Rechargeable Wireless Gaming Mouse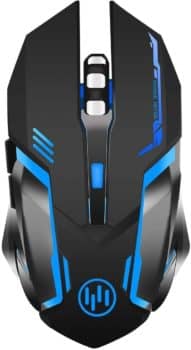 This mouse is best for those with a tight budget, but still wants to be super competitive in their gaming activities. Although it's a straightforward mouse, it still has multiple interesting features that will definitely help you, especially in game-winning situations. After all, winning is winning, and this mouse is your perfect companion.
One of the main highlights of this best affordable left handed mouse is its advanced wireless technology. It ensures a stable and fast data connection for up to 4 meters. It's perfect if you're gaming in a large television that requires some distance to avoid eye strains. It's extremely silent too, so you won't bother anyone in the room. Moreover, it features breathing lighting to reflect your gaming mood. Plus, it's rechargeable so no more worries about reloading batts from time to time.
Pros:
Silent clicks are perfect late-night gaming
Features breathing lighting
wireless
rechargeable
symmetrical
auto-sleep function
Cons:
Seems fragile
A large mouse
Lacks more in-house buttons
Still have questions, or want to know more about the latest gaming tech? Contact us at techsngames.com today!