The year is almost over, but the heavyweight games just kept on coming. Admit it, we're all gamers here, that's why here are the most expected games of 2021 for you to highly anticipate. Indeed, there are still many more game titles that are still worthy of credit. But here are the biggest titles that gamers have all been hyping since day one.
Halo Infinite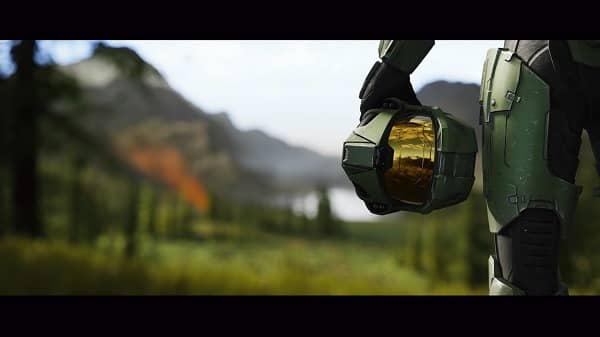 It's time to prepare for the biggest and most ambitious Halo ever created. Consider this as a "spiritual reboot" of the franchise. This time, you'll play as Master Chief, and no one's going to take his spot. As if we cared about Agent Locke, right?
Halo Infinite will bring out lots of interesting and satisfying features. Some of this include a brand-new Halo Ring twice the size of the last two installments combined. Master Chief's gear will also include a multi-purpose grapple hook, and a bunch of new weapons to add on your arsenal. The game will run at an optimal 60fps, plus it will have split-screen coop to definitely keep you in your seat.
There are still a lot of things to discuss about, but it's better to discover them for yourself as you play the legendary game. Rest assured that this time, it will be again Chief-centered, and will stay true to its roots that brought players together on couches, gathering, and LAN parties. This installment will be the last standalone tile for the decade.
Most Expected Games Of 2021: Hitman 3
If you're into tactical killings, you'll surely like this one. Once again, you'll take control of Agent 47 as he goes out for multiple contracted assassinations across the globe. According to sources, six new places will be added in the base game – Dubai, and Dartmoor, England among them. It will soon be out on January 20, 2021.
An interesting feature of this game is that it's VR-capable, with backwards compatibility for older gen consoles. Now, you can simulate the true role of an assassin as you look your victims directly in the eyes while executing them. Also, if you own Hitman 2016 and Hitman 2, you can import your progress – including maps and levels – into your new game.
Hitman 3 is known for its amazing storyline, so even though there's no Ghost Mode and multiplayer mode present, it won't be much of a big deal.
Overwatch 2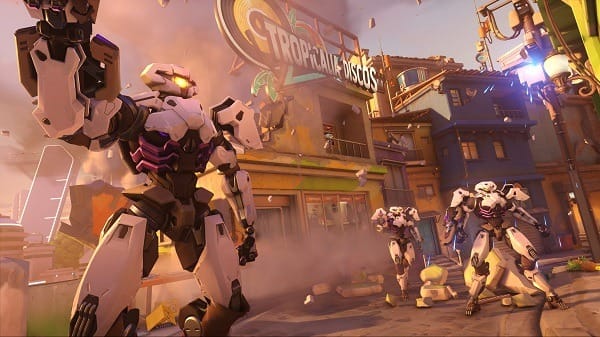 For those fans of this Overwatch, you guys know that you've been kept in the dark for quite some time now. Since the creators are paying close attention to make the game "great", it's still unsure when in 2021 will it be released…. At least, it will now be in 2021!
One of the main focus of Overwatch 2 is its PvE missions – which will be divided between "Hero" and "Story" missions. It's also confirmed that Sojourn will be one of the new heroes of the game. Meanwhile about her, her appearance suggests that she's most likely a damage-focused hero.
Aside from that, you won't lose any of your purchased skins, since they will be carried over to the new game. Lastly, there's also a possibility that Blizzard might consider removing loot boxes once and for all, since most games are not implementing Battle Passes in their monetization.
Most Expected Games Of 2021: Diablo 4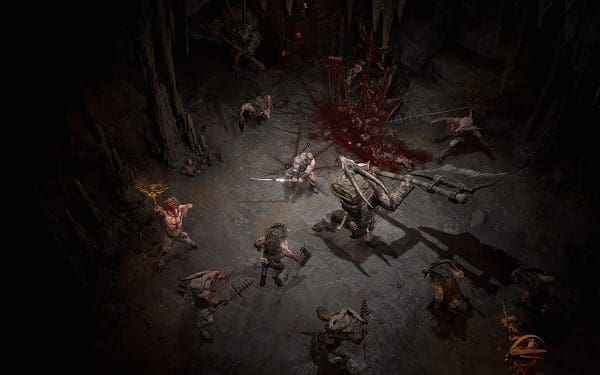 This is not your ordinary RPG, because there's more to that. After many years of secrecy, Diablo 4 will finally return with a "darker" look, and with even more blasphemy and profane imagery overall. New stuff, such as the addition of new stats, the return of the druid, the replacement of ancient items will be present. As for the release date, you might ask? Even Blizzard is currently unsure of the game's exact release date. However, there will be a BlizzConline scheduled in February 2021, so stay tuned!
Battlefield 6
The Battlefield series is known for its large-scale vehicular and infantry combat. The fights are intense and full of adrenaline that will definitely make you not blink, even for a second. Battlefield, along with NFS, are one of the six big games to be released in the financial year 2021-2022. To date, little is known about them. However, Tom Henderson said that they might consider adding battle royale to the game, given the success Activision has received from its Warzone.
Far Cry 6
Yet another Far Cry is expected to go out next year. But this time, it's more badass than the previous titles. The game's setting will take place in a fictional Caribbean country of Yara, where you play a certain Dani Rojas to help topple the oppressive, Fascist regime of Antón Castillo.
It will finally launch on April 25, 2021, after a series of delays. One of the interesting features is the ability to choose between genders. Aside from that, Guns for Hire will be back. Who knows, maybe you'll find a surprising revelation between Diego and Vaas Montenegro from FC3?
Dying Light 2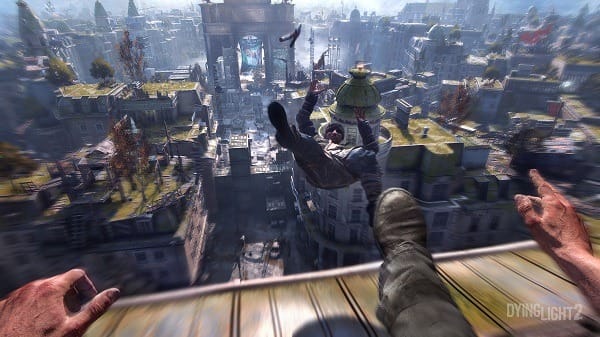 Since the developer said it needed more time to fulfill their vision, we were left with just small details that we're sure will be implemented. We know that the game's timeline will be more like a "new dark age", where the zombie apocalypse dragged society back into a Hobbesian state of nature.
We also know that Chris Avellone – a notable game writer – has been assisting the game in terms of designing the game's story, which is more ambitious than its previous iteration. The release date is still unknown, but it will come with more horrors, a better story arc, and graphical improvements.
Most Expected Games Of 2021: Stalker 2
This game is the long-awaited follow-up to the Stalker trilogy. And once again it will take you back into the extremely contaminated zones of Chernobyl. Additionally, Stalker 2 will finally be a seamless open-world game and let you explore every corner.
Moreover, the game will feature high level graphics to truly capture the atmosphere of a desolated zone, and a mood full of anomalies. The creators hinted that it will be out in 2021. However, we'll still have to wait at this point.
Tom Clancy Rainbow 6 Quarantine
The success of RS6 has pushed Rainbow 6 Quarantine to become a reality. It's basically taking what fans love about Outbreak and turning it into a real game. Don't think of it as a Rainbow Six Siege with zombies, because it has a deeper connection than that. This time the game will feature PvE, and the challenges are mission-based.
A pamphlet posted in Reddit and Imgur shows at least 21 operators that are available for playing. They can be Assault, Recon, or Support. Additionally, missions will include sabotage, disruption, escort, and hunt, along with their secondary missions. Maps with different difficulties are also present in the game. Furthermore, creatures such as brute, smasher, and apex, to name a few.
Ubisoft stated that it is an ambitious project, so they need more developer time in order to be in line with the game's potential. However, they are focusing on the polishing to reach the level of quality the game deserves.
Resident Evil 8 Village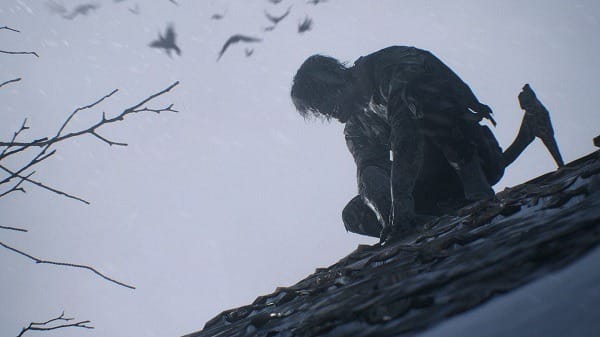 According to sources, Ethan Winters will again be the protagonist of the game. Additionally, the recently released official art showed Chris Redfield being portrayed as half-human and half-monster. While it's still early to make assumptions, it could just be pure symbolism, or a new form of Redfield caused by a strange form of T-virus. The recent information breach in Capcom has revealed its release month which is April 2021. However, things might still change down the road.
Most Expected Games Of 2021: Call Of Duty
Although Call of Duty Black Ops: Cold War is currently hitting the servers, a leak that there's a high chance that another installment is on the way come 2021. According to leaker Tom Henderson, the next Call of Duty will still be focused on modern warfare, knowing that the recent games have rebooted the storyline, while at the same time featuring notable characters of the game.
There's no official title yet, but what we know for now, Activision will spearhead the project. The recent collaboration between Treyarch and Activision have proved to be successful, and hopefully next year it will be as interesting as the recent two games.
Need For Speed
A new Need for Speed is among one of the six games that are planned for release in the financial year 2021-2022. While there's still little information about it, a short video about its development has shown that it's sure to come. As usual, this NFS will bring more astounding leaps like most of its previous iterations. Additionally, Criterion games – after laying back for a couple of years – will spearhead the project. The developer is known for producing the well-loved Burnout series and the NFS: Most Wanted (2012).
Moreover, the setting will most likely be in another American-based city due to the video's implication of wide roads and the way traffic flows. Furthermore, two new cars are confirmed to enter the game – a Porsche 911 GT3 RS (991.2) and a heavily-modified Nissan 180SX. Lastly, the HUD will be further improved by making it more simplistic, yet informational.
State Of Decay 3
State of Decay is one of the best open-world survival games ever made – probably because it will surely make you think about weighing matters. After seeing the trailer showing a deer devouring a wolf? Damn, that's way too dope to imagine. Previous State of Decays have proven their worth, and we believe that this will also be no exception. What we can do for now, is wait. But expect similar gameplay, plus a ton of new mechanics.
Outlast Trials
If you want some dose of fear and anxiety, then this game is for you. Ever since it was announced this year, we've been keeping this game on our radar for now. The game's timeline will take you back in the Cold War Era. And although not a direct sequel of the first Outlast, you'll encounter the infamous Murkoff Corporation once again.
Outlast is considered one of the most successful survival-horror games of all time – even though you cannot wield weapons. While Outlast 2 wasn't that successful, Red Barrels promised that it would improve by focusing more on variety, content creation, and most especially gore.
Didn't we tell you that it also features a co-op with three more players? After all, there's nothing better than crapping your pants with your friends, right?
Of course, you'll need to be careful and see that your PC or Laptop will be able to run these new more requirement-heavy games. But not to worry if they do not we'll help you find a new one that is tailor-made for you. You need only to check out these two guides of the best laptop for gamers and best PCs for gamers.
Still have questions about the most expected games of 2021, or want to know more about the latest tech trends? Contact us at techsngames.com today!