Last week's Back 4 Blood beta was well-received, even though it contained something unusual: the zombies could sometimes be heard shouting what seems to be a racial slur, leaving you quite unsure whether you've heard it right or not. HomBKE, one of the beta testers, was the first one to notice it, while other people from other videos followed suit. And yep, it more or less sounded like the N-word.
Behind The Alleged Racial Slur
Since then, publisher Warner Bros Games has responded that that was unintentional in the first place, promising to fix it before the big day of release.

So, honestly, just some bad audio luck back there. Simply put, it was just an innocent attempt to combine a bunch of recorded zombie screams to create a new scream variant, but had unexpectedly gone wrong.
It's no surprise that this was an honest mistake right from the start, given how the game already has a strict profanity filter in its chat.
While we didn't notice anything fishy while trying out the Back4Blood beta, we did enjoy the gameplay, especially the humans-vs-zombies game mode. It really reminded us of the hit Left 4 Dead, which is owned by Valve. In this upcoming game, it's safe to say that you can expect some similar gameplay, with an addition of new twists and gimmicks like the card system, on the formula.
Although the devs had tweeted on August 11 that the game had already reached its final state ready to be shipped, it likely means there are still bugs to iron out on the first patch when it goes live on October 12. But if you're one of the testers who heard the racial slur as well, yep, you're not that crazy.
About Back4Blood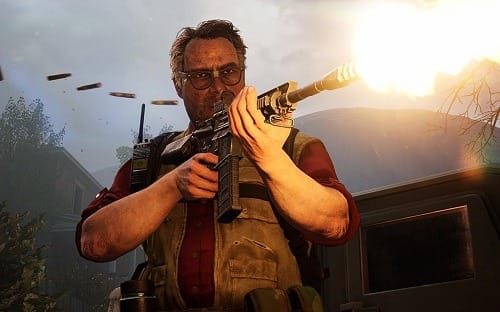 The upcoming game is meant to be a big deal for Turtle Rock Studios, a comeback after the failure of Evolve and the drama with THQ that left everyone hanging. Now, they've partnered with Warner Bros Games, determined to rise from the ashes, working on what everyone knows them best for – zombie games.
The upcoming game is expected to be the spiritual successor to Left 4 Dead that sees groups of players killing hordes of undead with friends. Weapons feel weighty, and every zombie headshot is as satisfying as it gets – as you would expect.
Objectives don't quite make enough of the teamwork, though. We suggest teaming up with human players, instead of relying on the empty-headed bots. And as previously mentioned, the card system gimmick is quite confusing.
The Back4Blood beta was a huge success, racking up 98,000 concurrent players on Steam alone. If you're planning to grab a copy soon, let us tempt you more: the game will support crossplay on Xbox and PlayStation platforms! Back4Blood's open beta will last until Sunday, August 16, 8 pm BST.
Unintentional Racial Slur In Stream
Still have questions, or want to know more about the latest tech news and console wares? Contact us at techsngames.com today!