Are you searching for how to download PUBG MOBILE on PC? If yes, you're on a quest to discover how. Player Unknown's Battlegrounds, commonly known as PUBG MOBILE, stands out as the premier Battle Royale title for mobile devices. Crafted by the developers at Light Speed & Quantum Studio, this game boasts some of the most impressive graphics in the realm of multiplayer shooters.
Engage in heart-pounding 100-player battles that define the essence of intense survival fights. Whether you choose to collaborate with teammates or embark on a solo mission, PUBG MOBILE promises an epic showdown where only the last survivor emerges victorious.
PUBG Mobile Version 2.9 Update – How to Download PUBG MOBILE on PC With Tencent
PUBG Mobile is gearing up for a festive celebration with the imminent release of its version 2.9 update, specially tailored for the holiday season. Running from November 7, 2023, to January 7, 2024, players are in for a treat as they dive into the wintry wonderland of Snowy Village, a themed battleground offering fresh challenges and creative ways to outsmart opponents.
Snowy Village beckons PUBG Mobile enthusiasts to partake in an extraordinary holiday showdown with the arrival of the version 2.9 update. Within this festive update, players can engage in thrilling battles within the two-story Ice Sculpture Plaza and explore the snowy terrain using innovative features like Snow Rails and Snowboards.
Adding a touch of whimsy to the combat experience, the update introduces Snowball Blasters with captivating effects. These projectiles, when aimed at adversaries, enchantingly transform them into snowmen. Furthermore, players can strategically use them on the ground to create icy covers or on bodies of water to freeze them solid.
Snowy Village is not only a battlefield but a lively winter realm populated with various snowmen, including the Lucky Snowman and his three concealed Snow Toddlers. Discovering a Snow Toddler turns it into a loyal companion, functioning like a pet, and can be returned to the Lucky Snowman for valuable rewards, including crates. Additionally, the update features enticing rewards within Lucky Ice, where players must devise effective strategies to penetrate the icy exterior and claim hidden prizes.
As the Frost Festival approaches, Reindeer will grace the map, providing festive transportation for two players who aim to spread joy across the battleground. Seasonal decorations such as trees adorned with presents and stockings filled with supplies further enhance the holiday ambiance.
Beyond the festive additions, the version 2.9 update introduces gameplay improvements and new Royale Pass rewards. The World of Wonder creative mode sees expansions, offering a wider range of PvE options, enhanced Editor Features, and a new Snowy Map Template along with various Frost Festival objects. Updates to the 'Catch Me' Gameplay Template and the Skill Management Device bring fresh skills related to transformation gameplay.
Launching on November 14, 2023, the new Royale Pass Ace provides players with an opportunity to enhance their rank until January 13, 2024. Completing RP missions unlocks rewards such as unique color outfits, snow bikes, reindeer finishes, and more. Additionally, players can anticipate an exciting collaboration with a renowned sports car brand, with details to be revealed in the near future. PUBG Mobile's version 2.9 update promises an immersive and festive experience for players to enjoy throughout the holiday season.
How to Download PUBG MOBILE on PC
Absolutely! Playing PUBG Mobile on a mobile device is undoubtedly enjoyable, but the limited scope of gameplay, primarily relying on thumbs, can sometimes be a constraint. While there are generic gamepads available for phones, they might not provide the desired level of control. That's where the flexibility of a keyboard and mouse takes center stage in gaming.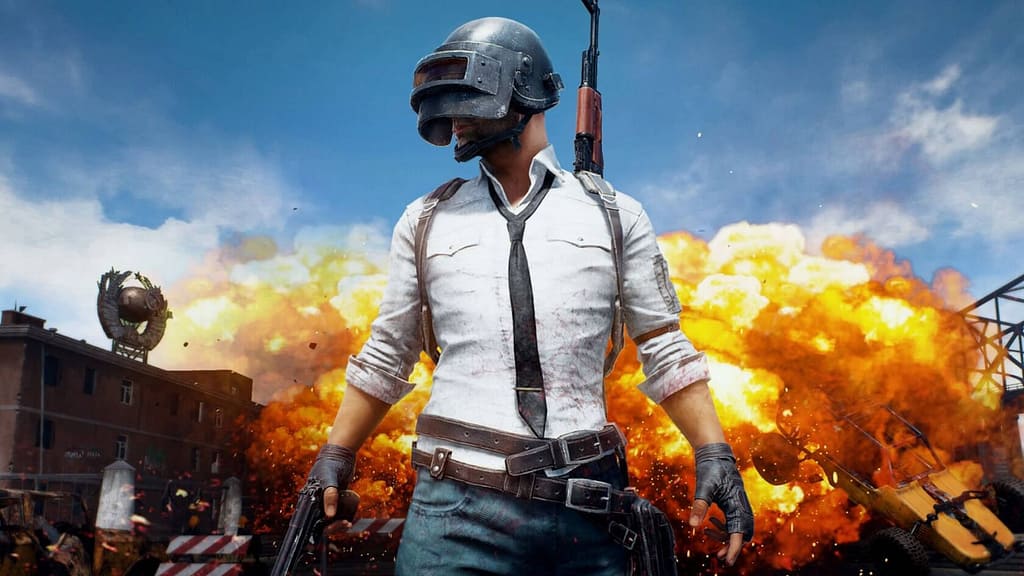 The good news is, yes, you can play PUBG Mobile on your PCs and laptops! Tencent has recently introduced its official PUBG Mobile emulator, allowing players to enjoy the game on larger screens. What's even more exciting is that you don't necessarily need high-end hardware to run the game smoothly. This brings a whole new level of accessibility and control to the PUBG Mobile experience, making it even more engaging and versatile for players. See how to download PUBG MOBILE on PC below:
How to Download PUBG MOBILE with Tencent
To play PUBG Mobile on your PC or laptop, follow these steps to download and install the Tencent Gaming Buddy emulator:
Download the Official Tencent Gaming Buddy Emulator:

Visit the official website to ensure you download the legitimate version: Tencent Gaming Buddy.
The file size is approximately 8.7 MB, so the download should be quick.

Run the Software and Install:

Once the download is complete, run the software.
The emulator will automatically download the necessary files.
The installation process may take 10-15 minutes, depending on your machine's performance and internet speed.

Downloading Additional Files:

After the emulator is installed, launch the game.
The game will prompt the download of additional essential files needed to run.
Ensure a stable and fast internet connection, as these files can be large.
If there are major updates, the game might request a re-launch.

Launch the Game:

Once all additional files are downloaded, log in with your PUBG Mobile credentials to import your mobile PUBG stats.
If you don't have an account, create one.
By default, controls are listed in a tab on the right side of the screen.
You can close the tab and enter full-screen mode by pressing F11.

Enjoy Your Chicken Dinner:

Remember that PUBG servers can detect emulators, so you will be paired with other players using this emulator.
Play and enjoy your PUBG Mobile experience on your PC or laptop.
Conclusion: How to Download PUBG MOBILE on PC
Are you prepared to outshine your competitors, secure the coveted Winner title, and relish the Chicken Dinner? By following these steps in this guide on how to download PUBG MOBILE on PC, you should be able to successfully download, install, and play PUBG Mobile using the Tencent Gaming Buddy emulator on your PC.
Enjoy easy controls and seamless gameplay on PUBG MOBILE PC, turning the challenges of the intense 100-player battles or the fast-paced 4v4 deathmatch into a breeze.
Immerse yourself in next-gen battle royale gameplay on your PC screens without spending a dime. Do you possess the skills needed to emerge as the ultimate survivor in a sea of competitors? Download PUBG MOBILE on PC and showcase your prowess in the thrilling world of mobile gaming.