Brightfall Event Challenge is one of 24 different Event Challenges that Guardians must complete in Destiny 2 to earn Kindling and Event Tickets. Event Challenges are a new feature that will be implemented in future events where Guardians need to get different goals to earn more rewards. The Kindling and Event Ticket Rewards are two of the limited-time currencies that can only be earned during the Solstice event. Once the Weekly Reset takes place on August 9, Guardians will lose the ability to complete the Brightfall Event Challenge.
Players who want to fully upgrade the candescent armor set in Destiny 2 will need to complete the Brightfall Event Challenge due to the Kindling reward. Kindling is one of the currencies used to upgrade the armor, and there are just enough Kindling rewards to earn to fully upgrade the candescent armor. Not completing the Brightfall challenge means Guardians will miss the final upgrade for the helmet, gloves, chest armor, or legs, depending on which piece hasn't been upgraded yet. Whenever one of these armor parts is fully upgraded, the stats will reappear and the armor can potentially become viable for endgame builds in both PvE and PvP activities.
In addition, Guardians can also claim the Event Ticket rewards by completing the Brightfall Challenge. However, only those who own the upgrade Solstice Event Card can use it as the tickets are used to purchase additional cosmetic rewards.
The upgraded event card can be purchased for 1,000 silver, Destiny 2's premium currency, and spending the event tickets on each item will earn players approximately 3,000 silver in cosmetics. Finally, completing the Brightfall Event Challenge will also complete the Triumph version. Guardians who want to earn the Flamekeeper title must also complete the Brightfall Event Challenge before the Solstice event ends.
How To Quickly Complete The Brightfall Event Challenge In Destiny 2
Brightfall Event Challenge requires Guardians to complete Vanguard Ops or Nightfalls to get more Silver Leaves. To successfully complete the challenge, Guardians must have at least one piece of their candescent armor set to complete these activities. Fortunately, players can get Silver Leaves in Destiny 2 without sacrificing their builds by just carrying the item from the class.
To complete Brightfall, Guardians need to complete about 12 standard Strikes in Destiny 2. Alternatively, any Nightfall Strike from Adept and above will reward more progress than regular Strikes. Players should note that Event Challenges must be completed for all characters individually to get the Kindling for their Candescent armor, so Brightfall must be completed a maximum of three times.
Destiny 2: How to Get the Compass Rose Shotgun (& God Roll)
Compass Rose is a returning Solar Precision Shotgun that will only be available while the Solstice event is active in Destiny 2.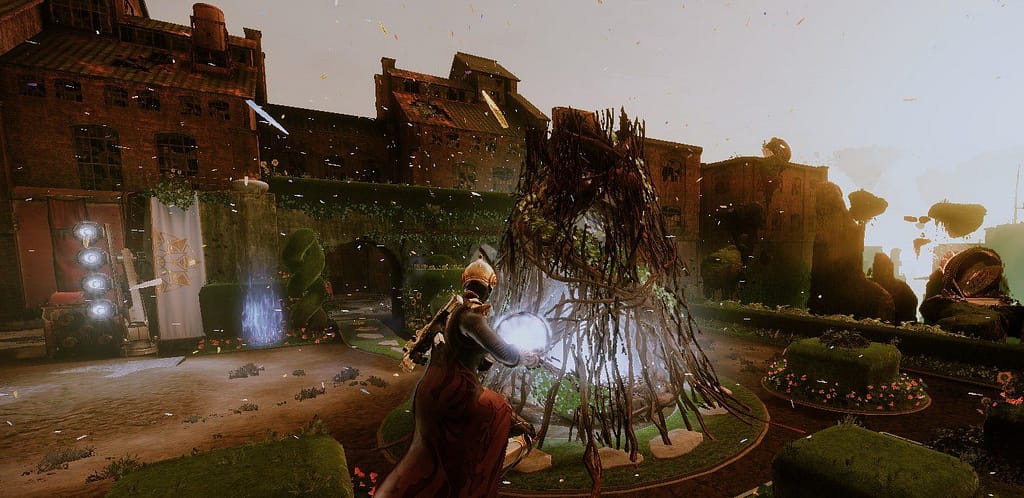 The Divine Scroll for the Compass Rose shotgun is a weapon that Guardians can get exclusively when the Solstice event is live in Destiny 2, and this year's edition has some great perks and a brand new Basic Origin Trait called Dream Work. Like all basic origin traits, Compass Rose will always fall with Dream Work. This ability works by partially draining the magazine from reserves once per reload after assists or assisted final shots.
Compass Rose was originally introduced during the 2021 Solstice event in Season of the Splicer and has been a well-received addition to the Crucible ever since. Like the Without Remorse Shotgun in Destiny 2, Compass Rose deals sun damage and can fall with the new Light Bulb perk. This perk has become a staple for any weapon used in the multitude of Solar 3.0 builds, as it spreads scorch marks to nearby targets after a kill. More powerful fighters and hostile Guardians cause scorch marks in a wider radius, making Compass Rose a great option to use in the Crucible in tight spaces.
Destiny 2: How to Complete a Guard in Shining Armor Quest
Since the Compass Rose is only available during the Solstice event, Guardians only have three weeks to get their hands on the weapon. Once the weekly reset goes live on August 9, Compass Rose will no longer be part of the loot pool until Solstice returns next year. The only way to get a Compass Rose is to complete the Bonfire Bash activity in Destiny 2, though it's completely left to RNG whether or not it's rewarded. After completing Bonfire Bash by defeating the Heat Drinker, you must interact with the fire to physically claim the rewards as if they were coming out of a chest at the end of an attack.
The Compass Rose PvE & PvP God Roll In Destiny 2
Like most Shotguns in the game, the perks that benefit the Compass Rose the most are more forgiving in PvE than PvP. The PvP god roll for Compass Rose always includes Full Choke and Accurized Rounds to decrease the pellet spread and increase the range respectively. Assault Mag and Barrel Shroud are great options for PvE, and Smallbore and Tactical Mag are also good substitutes for PvE content.
To get the divine role of this Shotgun in Destiny 2, players must seek drops with the following benefits:
Gold Lead/Light Bulb: This role is great for clearing PvE mobs.
Surplus/Vorpal Weapon: This is a great role to use Compass Rose as a boss DPS weapon.
Quickdraw/Snapshot Sights of Vorpal Weapon: These perks make it easier for Guardians to defeat other Guardians and those with the Supers active in the Crucible.
Conclusion – Brightfall Event Challenge
Brightfall Event Challenge is one of 24 different Event Challenges that Guardians must complete in Destiny 2 to earn Kindling and Event Tickets. In this guide, we have helped you on how to quickly complete the brightfall event challenge in Destiny 2.