Are you wondering about ways to preserve your treasured Pokemon cards? How about putting these cards into Pokemon custom frame art in order for them to last long for more years to come? Here, we offer personalization services to satisfy every gamer and fandom. You can even take part by either picking among our preset card collection or providing your own like these most-picked cards below:
Some Pokemon Custom Frame Art Options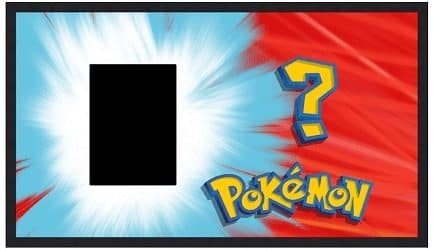 Pikachu – This electric-type mouse Pokemon is one of our bestsellers. Although it's already quite expected to go for Pikachu as your main choice, it's still the best choice. After all, your love of Pokemon would be complete without a Pikachu around, yes? Choosing this Pokemon will definitely make Ash Ketchum proud!
Squirtle – If you're one of those water Pokemon fans, you can choose Squirtle to fit your Pokemon custom frame art. It's one of the most loved and most popular Pokemons around, that's why any guests in your home or gaming room will stop and acknowledge your towards Pokemon. It's perfect for those who love cute things as well.
Charmander – Another cute Pokemon if you want some highly-personalized custom frame art around! This one's a fire type, so prepare for some "fiery" wall décor if you decided to put this in a good angle of your house. Charmander is not only popular but also a classic one. This is why it's well-loved by any Pokemon fans out there.
Bulbasaur – Venusaur was once cute when it was still Bulbasaur. This grass type, reptile-like Pokemon will surely fit every room, especially if yours is a Pokemon-themed one. However, they are still cute creatures. That's why people most of the time choose this if they are asked for a Pokemon of their choice. So, if you want to preserve your Bulbasaur card for many years to come, putting it in a custom frame art is the best thing to do.
Mewtwo – If you want to go for a more serious one, go for this Mewtwo custom frame art. This psychic-type Pokemon will let people know that you appreciate its powers and capabilities. After all, Mewtwo is considered to be the strongest Pokemon ever. So, have this on your wall to inspire you to defeat virtual bosses each day when playing your favorite games.
Custom Frame Art Highlights
We make sure that our frame arts are purely handmade, so delicate care is guaranteed each time we make one that's right for you. For this piece, the order can either be in conservation grade or plexiglass materials. So, be sure to decide what's more suitable for your gaming or living area. For more info regarding the frame, check the frame specs below.
Use Code TECHGAMES For 10% Discount
Pokemon Custom Frame Art Specs:
100% Handmade
Shadowbox frame and acid-free backing,
either plexiglass or museum glass
100% authentic Pokemon card
3D-raised effect on the card choice
12.5in x 8in x 1.25depth
Don't forget! All frames and products on our partner's store KHArtAndFraming are offered with a 10% Discount with our Code: TECHGAMES
If you have some other techs n gaming high-quality pictures that you would love to have custom framed and sent to you. Contact us at [email protected] and we'll make it for you. We offer other themes like CyberPunk 2077, The Witcher, and Assassin's Creed.
Still have questions, or want to know more about the latest gaming news and console wars? Contact us at techsngames.com today!