From poorly ported console games to racing simulators and fighting games, there are times when PC controllers are more suitable to use than the traditional gaming mouse and keyboard. Indeed, it's easy to go to a keyboard-mouse duo where pixel shots and twitchy responses are concerned, but there are instances where various gaming controllers can have an edge while playing on your gaming PC.
If you're playing a fighting game, you may find it easy to brawl by using gaming controllers, which you can mash all the way. If you're doing some crazy maneuver during dogfights, holding the thumbstick down to perform a loop-the-loop can be a lot easier than doing with a mouse. And let's not forget that analogs have more binary inputs than gaming keyboard and mice – which you can feel during a racing game.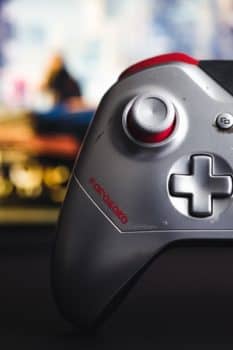 Beyond traditional gaming controllers, there are also some "specialized" ones, like fight sticks and joysticks, that are made to excel on those games. TechsnGames have listed the best gaming controllers for 2021, so when there's a game that can benefit you more from a gaming controller, you can let your keyboard and mouse have a break.
TechsnGames Awards Best PC Controllers 2021
High-End PC Controller – Xbox Elite Series 2 (Black)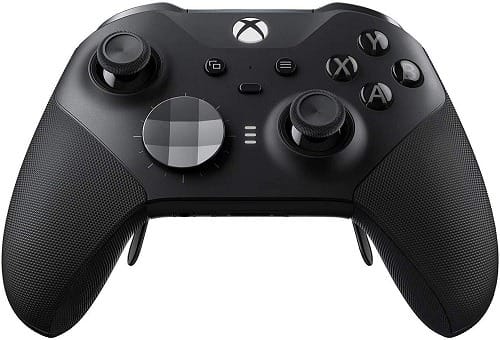 If you want some high-end pc controller that is super responsive during input, this Xbox Series Elite 2 controller is for you! This PC controller is best during competitive online gaming. However, if you want this for some casual gaming during an overnight with friends, why not?
This PC controller is professionally inspected to ensure topnotch gaming experience. Even though it's Amazon-renewed, rest assured there are no damages present and the batteries are still healthy relative to a new one. That's why this gaming controller will make you play like a pro and win more games!
Pros:
Highly durable and always looking new
Good battery life
Pleasing design
Expensive
Cons:
Best Offer – SteelSeries Stratus Duo Wireless PC Controller for Android, Windows, and VR – Dual-Wireless Connectivity – High-Performance Materials (Renewed)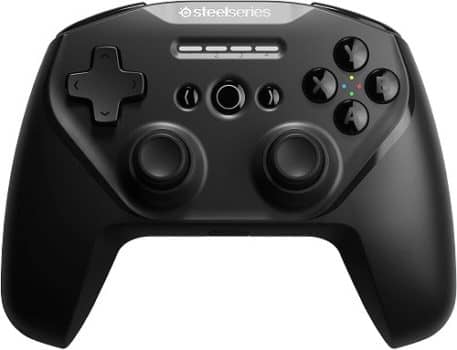 Are you a patron of SteelSeries products? Then this best PC controller offer is for you! It's professionally crafted to ensure some smooth gaming due to its highly responsive input. No wonder this gaming controller is one of the most-preferred PC accessories online. The Stratus Duo is perfect for mobile and mobile gaming. With high battery capacity, expect some longer hours of gaming with this one.
Pros:
Dual frequency makes it universal
Durable
Long battery life
Dual functionality
For Android & PCs
Cons:
Doesn't have rumble/haptic feedback
Best Wired PC Controller – Razer Wolverine Ultimate Officially Licensed w/ 6 Remappable Buttons and Triggers – Interchangeable Thumbsticks & D-Pad – For PC, Xbox One, Xbox Series X & S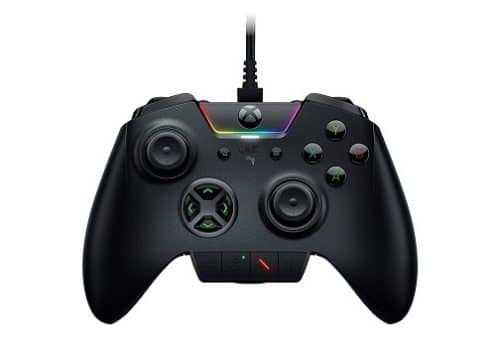 How about some best wired PC controller for PC and console? So, if it's right on the money, you can go to the Razer Wolverine game controller. It's compatible with Windows 10 and Xbox One, so you can play those new exclusive games smoothly. Aside from the cool lighting, it also has interchangeable buttons, you can swap between different heights and shapes to improve handling and ergonomics.
Pros:
Comfortable and clicky buttons
Solid design
Colored lighting
Highly responsive
6 programmable buttons
Cons:
Pricey
Can't remap regular controls
Buttons feel shallow
Best Value Bluetooth PC Controller – PS DualSense Wireless Controller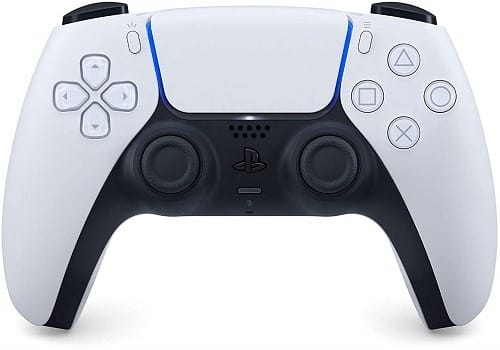 If you want to stick to PlayStation controllers for a more uniform look, check our DualSense gaming controllers. It features haptic feedback so you can have some highly-responsive feedback during competitive gaming sessions. It also has adaptive triggers that vary depending on the force and tension applied, so you can have those precise maneuvers especially when playing racing games.
Additionally, communicating was made better because of the DualSense's built-in mic and headset jack. Now, you can chat with friends just by connecting your headset to the 3.5mm audio jack. Sony's latest controller is now here, so grab one now while there's in stock!
Pros:
Awesome design
Built-in mic
Haptic/adaptive triggers
Cons:
Mediocre battery life
No headset replacement
Best Budget PC Controllers – Logitech Gamepad F310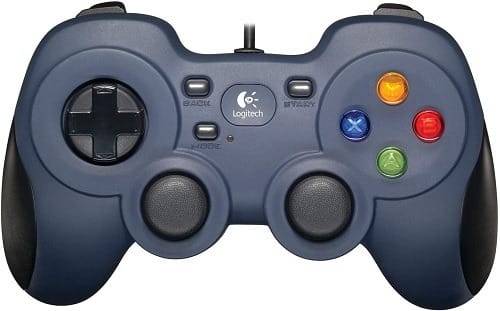 If you want some budget gaming controller that can still go in par with the high-end ones, the Logitech F310 is the smartest choice. With clickable analog thumbsticks, you can still play almost any PC games with it. However, one thing that might be a concern is that its structure might be unfit for some users, even though it includes a comfortable grip design.
Pros:
Perfect pc controller substitute
Affordable controller
Responsive as well
Cons:
Conclusion
It's quite surprising that the Xbox gamepad tops our list here, but there are a lot of pc controller options to choose from, depending on whether your Bluetooth is enabled. If you've got Bluetooth to use, going straight to PS DualShock 4 or Xbox One controller can cut down cost. But if you want to try something new, you can have this as your trusty guide.
Interested in Checking More Of Our Techsngames Awards?
https://techsngames.com/index.php/2020/12/29/techsngames-awards-best-rpg-games-2020-selection/
https://techsngames.com/index.php/2020/12/27/techsngames-best-games-2020-selection/
https://techsngames.com/index.php/2020/09/28/the-guide-to-the-best-gaming-laptops-in-2020/
https://techsngames.com/index.php/2020/12/22/our-best-4k-tv-screens-of-2021/
https://techsngames.com/index.php/2020/11/28/become-the-ultimate-gamer-with-these-best-gaming-equipment-2020/
https://techsngames.com/index.php/2020/09/30/the-guide-to-the-best-gaming-pcs-in-2020/
https://techsngames.com/index.php/2020/12/22/feudal-kingdoms-the-indie-grand-strategy-game-weve-all-been-waiting-for/
If you liked this article and love keyboards as much as we do, you might want to keep reading this as well:
TechsnGames Awards Best Keyboards 2021
Still have questions, or want to know more about the latest gaming tech? Contact us at techsngames.com today!