Sony has confirmed its next purpose-built VR controller for its next-gen consoles. PSVR was a success back in the day, and Sony has promised to bring us a bigger and better system on its PlayStation 5. But first, you need to say goodbye to those dreadful Move controllers.
So, if you're a Move fan, no more of these obsolete lightsticks. To be honest, I like them for SportsFriends, but VR needs to be more "dynamic" than that. We've had a few discoveries at finding some alternative designs, like the Oculus Quest 2 and Valve Index Controllers, but it seems that Sony is aware of it and made its own improved version.
For starters, the next-gen VR controllers will feature haptic feedback; finger touch detection; adaptive triggers, like the one from DualSense; and genuine tracking.
This all says to me that Sony is taking PSVR to the next level. That could be great news because ever since the PSVR first came out, it quickly became a global entertainment platform.
According to a blog post, Sony is delighted with its progress and is looking forward to how game creators will take advantage of its newest features. The company added that they are ready to hear more feedback as soon as its prototype goes to the development community, so stay tuned.
As for Sony's main competitor, Microsoft has previously explored VR with Mixed Reality but has left its consoles hanging for too long. However, a recent screenshot from IGN Italy implied some sort of Xbox headset in the works.
But Microsoft later made it clear that it was all just a misunderstanding, saying that they're not into VR at the moment. They may seem lagging when it comes to the VR department, but the company is active in AR development elsewhere.
Unfortunately, you won't be seeing PSVR 2 this year. But it's safe to say 2022 or 2021, considering PlayStation's willingness to talk about it. In the meantime, while we're still waiting for its release, why not check some similar VR offers below?
Best VR Controller – Valve Index VR (Full Set)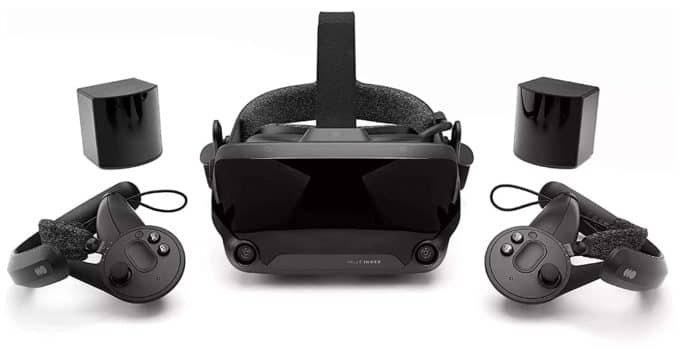 It can be the most expensive offer on this list, but rest assured that it's definitely worth your money. It doesn't have some fancy features like display-within-display and eye-tracking for more functionalities, but it's a product for people who play heavy VR games and those with a very large disposable income. This product isn't necessarily the "best" one, but overall it delivers high-quality virtual reality with only very few compromises.
Pros:
Good resolution and FOV
Comfortable to wear
Cons:
Expensive
Inconvenient Lighthouse setup
Still tethered to PCs
Best Value VR Controller – 2020 Oculus Quest 2 All-in-One VR Headset (Complete Set)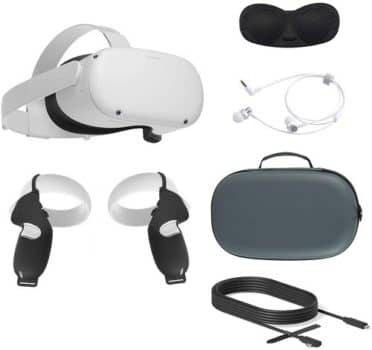 Blast, stash, and groove your way with this all-in-one gaming VR headset. Its premium display can catch every detail that features 50% more pixels than its predecessor. And just by syncing with your smartphone app and logging in your credentials, you can already jump right in. Personally, this is the headset I can reasonably suggest to a wide VR audience.
Pros:
Sharp display
Good pricing
Strong ecosystem, esp. with Link
Cons:
Needs your Facebook account
Other accessories cost extra
Bulky and awkward build
Best Budget VR Controller – HTC Vive Virtual Reality Controller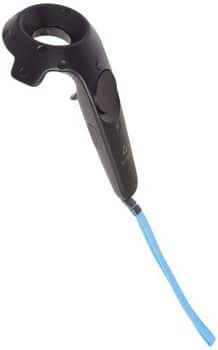 Sometimes, you don't need those expensive, full-set VRs just to have a lick of it. Owning this Vive VR controller is already a good argument since the company's ideal customers are neither players nor makers of games. And since VR has a long history in other professional fields like architecture, military, and the like, this no-nonsense product can replace older solutions like CAVE rooms at a very low cost.
Pros:
Emphasizes motion and body movement above all
Rich, customizable UI
Solid and durable
Cons:
A heavyweight
Kinda glitchy at times
Some games still feel unfinished
Interested in Checking More Of Our Techsngames Awards?
https://techsngames.com/index.php/2020/12/29/techsngames-awards-best-rpg-games-2020-selection/
https://techsngames.com/index.php/2020/12/27/techsngames-best-games-2020-selection/
https://techsngames.com/index.php/2020/09/28/the-guide-to-the-best-gaming-laptops-in-2021/
https://techsngames.com/index.php/2020/12/22/our-best-4k-tv-screens-of-2021/
https://techsngames.com/index.php/2020/11/28/become-the-ultimate-gamer-with-these-best-gaming-equipment-2021/
https://techsngames.com/index.php/2020/09/30/the-guide-to-the-best-gaming-pcs-in-2021/
https://techsngames.com/index.php/2020/12/22/feudal-kingdoms-the-indie-grand-strategy-game-weve-all-been-waiting-for/
If you liked this article and love keyboards as much as we do, you might want to keep reading this as well:
TechsnGames Awards Best Keyboards 2021
Still have questions, or want to know more about the latest gaming tech? Contact us at techsngames.com today!