NBA 2K21 has come up with upgrades you wouldn't want to miss. During the last off-season, players like KD and Zack Lavine came out in support of the PS4 tournament to decide the winner, if the season had to be indefinitely stopped again because of the pandemic. Well, as much as it sounds intriguing, the Commissioner would never come close to doing anything like that. However, the popularity of this PS4 game has reached a new high. Here are five players who you shouldn't miss having in your team.
Zion Williamson
To say that Zion Williamson is the face of the 2K league is an understatement. His poster dunk even appeared on the cover of the video game. If you are playing NBA 2K21 you would also want to electrify the court, Zion comes with a rating of 90, which is not bad for a player of 2 years old. His dunks are capable of demoralizing the opponents, bringing in a scoring drought.
Damian Lillard AKA Dame Dolla
Dame comes with a rating of 94. But do not get fooled by the rating, his range has improved. His outside the arch shots are going to take you by surprise with a massive 47%, 10 feet outside the arch. This makes Dame one of the must-have players in the NBA 2K21. The guard also has a whopping 90% career FT percentage.
NBA 2K21 Highlight – Kevin Durant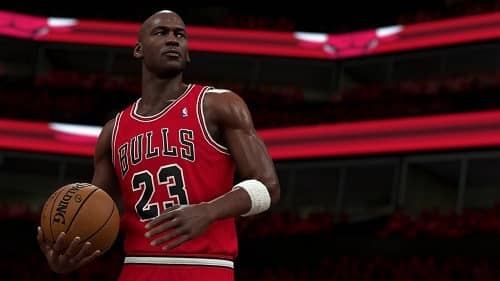 KD comes under the category of a two-way scoring threat. Well, you can not underestimate the defense of KD especially when his rating is 96. He is just below Steph and Lebron, who is on top of the rankings. The Brooklyn Nets guard is a must-have player if you are looking to play an All-Star game or the conference Finals.
LeBron James
If you choose James as your primary character, it would do you wonders, Lebron James comes with a rating of 97. He is under the "offensive and defensive threat" category. Any player who picked James would know what it is to win with dominance. Wonder how a GOAT vs GOAT fight would turn out? Then pick MJ in one team and LBJ in another.
NBA 2K21 Highlight – Steph Curry
Well, Steph comes with the tag "Offensive threat". Especially when the shooting from the arc is over 43%. He has a rating of 97 – which he shares with Lebron – the highest for any 2K player. The defense opens up if you have Steph Curry in your team. Try him out for sure the next time you play NBA 2K21 and check out how the defense of the opposite team suffers.
Joel "The Process" Embiid
"The Process" comes with a rating of 96. It is the highest among his class. You pick Embiid and you will notice that there is literally nothing that you can't do. An easy lay-up? Done. A poster dunk? Easily done. A three-point shot? Why not? The 76ers star will give you amazing flexibility and a variety of skills to choose from.
The NBA 2K21 also has a franchise mode that will allow you to take an active part in management. They have also adhered to some of the previous complaints concerning the MyCareer option that went missing in some of the previous versions. Hence, the 2K sports has been busy reading out the grievances of gaming lovers. They have come out strong with the simulation as well. The 2K21 is good as it gets. But that is just what we could say about every new version. Anyway, before we could jump into 2K22, it would be wise to check all the features of NBA 2K21 and do not forget to play with the ones mentioned above. Peace out!
Still have questions, or want to know more about the latest tech news and console wares? Contact us at techsngames.com today!