This year may not be as good as the previous years, but the pandemic has made a steady rise in computer sales. So, before the year finally comes to an end, let's first have a recap on the best gaming equipment 2021. The items below are not just our top picks, they also happen to be this year's bestsellers.
Take time to follow the article below to know more about them. Who knows, you might even fancy something for your loved ones this upcoming Yuletide season.
Before we start, if you are a gamer but are only in need of a gaming phone at the moment to complete your set then you might want to go and check our best gaming phones 2021 guide for gamers!
Headsets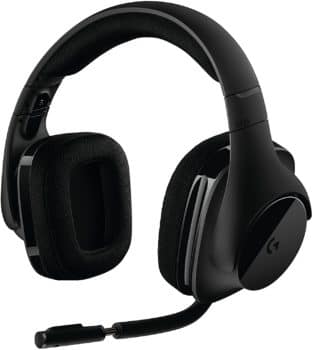 For the best one out there, try this Logitech gaming headset. It's perfect for streamers and amateur gamers alike. It's also driver supported so you can configure your presets on your preferences. Although a little bulky, this best gaming headset 2021 is made up of lightweight materials so it won't bother you during head movements. Plus, its wireless feature enables you to wear it even while AFK.
Pros:
7.1 surround sound
Driver supported
Wireless
Rechargeable and long battery life
Cons:
Bulky
Mic can sometimes get in the way
Best Value Gaming Headsets 2021: RUNMUS Multiple-Platform Gaming Headset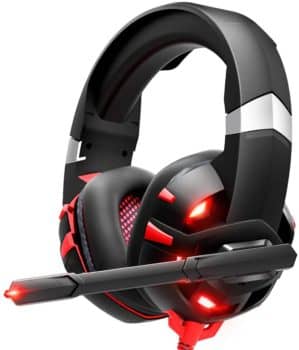 This gaming headset is the perfect balance between price and function. Its surround sound allows you to experience maximum immersion, especially while playing your favorite battle royale games. After all, such games require situational awareness in every angle.
Aside from that, its retractable band, breathable ear pad, and easy-to-flip microphone provides gamer comfortability at all times. You can also use this across multiple gaming platforms, although the newer models have a headphone jack. Lastly, the noise-cancelling feature allows for crisp communications.
Pros:
Noise-cancelling microphone
Highly ergonomic
LED Bling
Flippable mic
Multi-platform compatibility
Cons:
Wired
Bulky
Adapter not included
Jeecoo Xiberia Pro Gaming USB Headset With RGB Lighting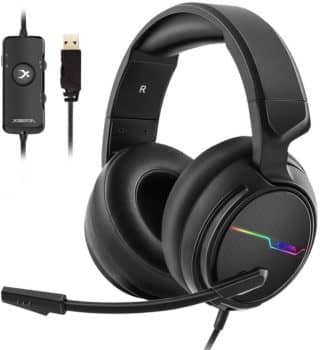 This best gaming headset 2021 is perfect for casual players who are more on their PCs and laptops. Its 7.1 surround sound capabilities allow for extreme immersion, especially on FPS games. Its noise-cancelling mic enables the user to provide crisp voiceovers that's essential in competitive gameplays.
Aside from that, this best gaming equipment 2021 is multifunctional – very convenient. For example, an in-line controller allows for quick volume and mic adjustments. Moreover, its durable materials make it less likely to break when accidentally dropped.
Pros:
Noise-cancelling
7.1 Surround Sound
USB
Low-profile
Cons:
Wired
Only for laptops and desktops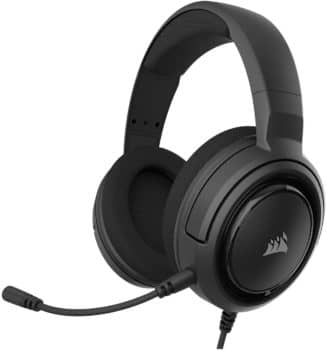 This Corsair headset can still provide the essential gaming needs at a fair price. It may not have surround sound, but it can still deliver excellent sound quality anytime. Plus, its unidirectional mouse enables smooth comms that's essential for executing well-coordinated attacks with your teammates during online battles.
This best value gaming headset 2021 values wearer comfortability, so it can be worn for long periods of time. More of its features include adjustable ear cups and plush foams. Meanwhile, its on-ear volume also allows volume adjustments in a jiffy.
Pros:
Multi-platform compatibility
Comfortable
Low-profile
Cons:
Stereo headset
Wired
Unretractable mic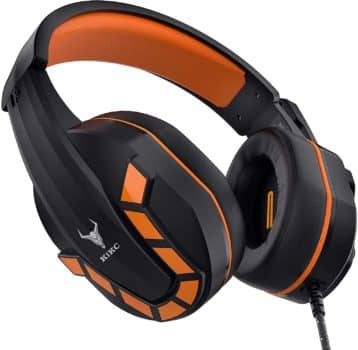 Having a tight budget? You can still rely on this gaming headset as your companion in your adventures. It has all of the essential features that are required in competitive gaming, such as cross-platform compatibility, high-quality sounds, and lightweight design. Moreover, its highly-sensitive microphone allows for 360-degree recording.
Pros:
Lightweight
Crisp sounds
Multi-platform compatibility
Rotating mic
Cons:
Fragile
High-profile
Single color
Monitors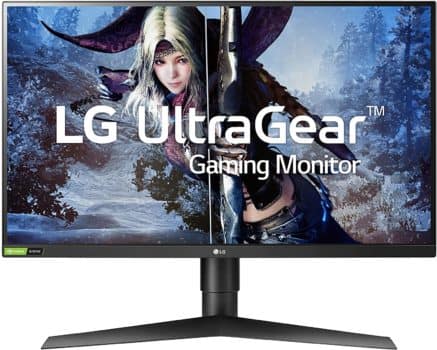 This LG Ultragear Series is perfect for those finding a reliable monitor for their gaming setup. It comes with different variants to satisfy every gamer's taste. On top of that, it is Nvidia G-Sync compatible to provide an unparalleled 360Hz gameplay. This is your best pick if you want something "Esports-grade".
Cool Features:
Nvidia G-Sync compatible
3-side borderless
Highly adjustable
Alienware 25 Gaming Monitor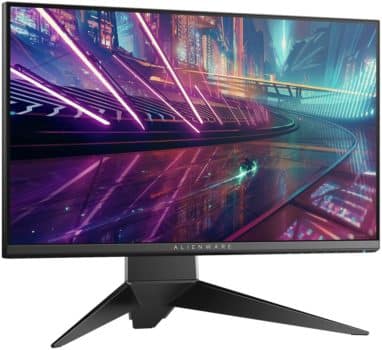 This gaming monitor is your best bet if you really want some stunning displays. Its lightning-fast refresh rate guarantees that reaction time is in line with the gamer. It can also be adjusted vertically if you're planning to have multi-screen gaming rigs. This best gaming equipment 2021 is ideal for every streamer out there.
Cool Features:
Highly adjustable
Fluid Display
Features AMD Freesync
Best Value Gaming Monitors 2021: Sceptre 24″ Curved Gaming Monitor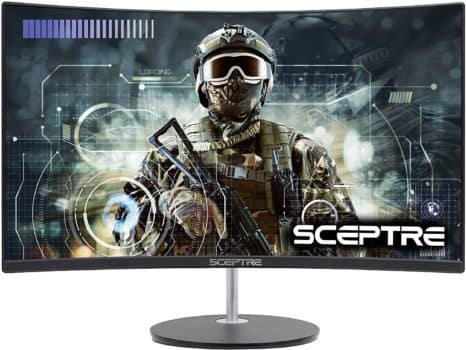 Sometimes, a single monitor is what you need for competitive entertainment. This curved gaming monitor provides some widescreen display for an enhanced field-of-vision. It enables you to have more line-of-sight to help your situational awareness.
This gaming monitor is also wall mount-ready, meaning it requires less space when setting up your gaming rig. This is ideal for coop gaming during overnights with friends and guests. Pick this if you want some best cost-effective gaming monitor 2021.
Cool Features:
Curved
Wall mount ready
Stunning displays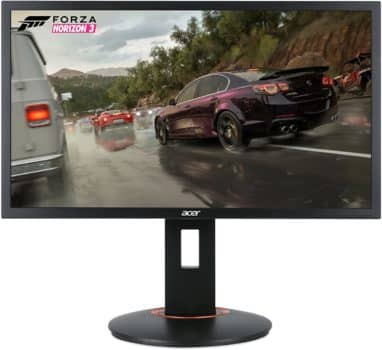 This Acer monitor is definitely one of the best gaming monitors 2021 out there. Its 24" display is more than enough for the average gamer. Its high refresh rate also guarantees that it catches up with your reaction time. Truly, you can now set your graphics at ultra without having to worry about screen tearing.
Cool Features:
Nvidia G-Sync Compatible
Highly adjustable
144Hz Display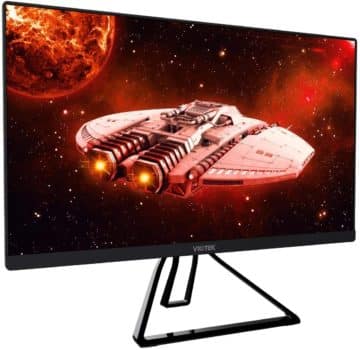 On a budget? We got you! This best gaming monitor 2021 can still provide you with the necessary features needed for an immersive gaming experience. Its compact design is perfect for space management. Also, this best value gaming monitor has two HDMI ports to allow more flexibility. This gaming monitor is your best bet if you want a reasonable bargain without any tradeoffs.
Cool Features:
Compact size
Freesync/ G-Sync compatibility
Wall mount ready
Laptops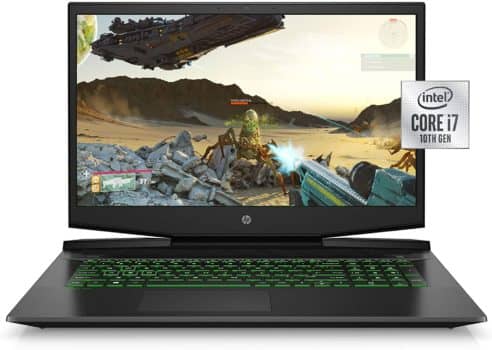 Experience some hyper-realistic graphics with this best gaming laptop 2021. Its cutting-edge gaming performance enables you to play the hottest games with ease, like PUBG, and Warzone, among others. This HP gaming laptop also allows overclocking so you can prioritize your favorite games about anything else. Lastly, its intelligent system automatically checks your PC health, and protects it against unwanted access. However, its hefty price might make you think twice before it.
Main Specs:
Intel Core i7
NVIDIA GeForce GTX 1660 Ti with Max-Q
Windows 10 Home
16 GB RAM
256 GB SSD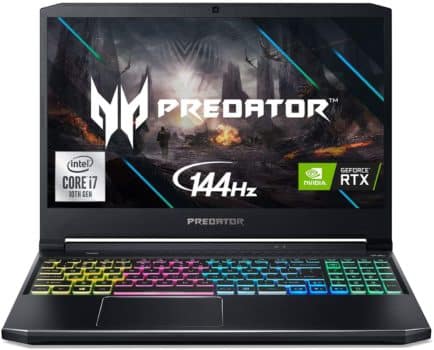 This Acer Predator ranks second in our list of best gaming laptop 2021. Its overpowered GPU and processor allow you to play your favorite 2021 games in ultra-graphics. For added bling, it also features an RGB keyboard. Truly, this is the ultimate toy for every gamer out there!
Main Specs:
Intel i7-10750H
NVIDIA GeForce RTX 2060 6GB
RGB Keyboard
512GB NVMe SSD
16GB Dual-Channel DDR4
Full HD 144Hz 3ms IPS Display
Best Value Gaming Laptops 2021: Acer Nitro 5, 15.6″ HD Gaming Laptop
For some cost-effective gaming laptop, why not try this one? This Acer gaming laptop has the attributes of a "master race" computer. It can also play the heaviest games around because of its capable GPU and processor. Plus, its adequate cooling system allows you to play for long periods of time. It's one of the top-selling best gaming equipment 2021, so it's a must-have for every gamer.
Main Specs:
9th Gen Intel Core i5-9300H
NVIDIA GeForce GTX 1650
8GB DDR4
Backlit Keyboard
Has Alexa
256GB NVMe SSD
ASUS TUF FX505DT 15.6″ Gaming Laptop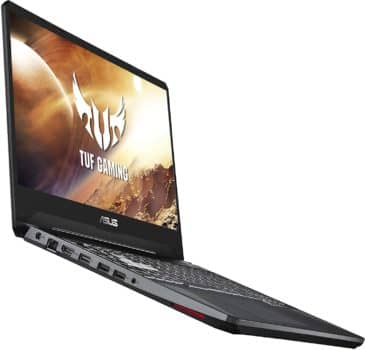 This is another best value gaming laptop 2021 to suit your entertainment needs. Aside from that, it's powered by a powerful Ryzen processor. It also features an anti-dust technology for minimal maintenance.
Another interesting feature of this best gaming equipment 2021 is its high durability. That's because the laptop is made with military-grade materials. Moreover, you can reflect your gaming mood by its RGB lighting.
Main Specs:
GeForce GTX 1650
AMD Ryzen 5 R5-3550H
120Hz Full HD
RGB Keyboard
256GB PCIe SSD
8GB DDR4
Windows 10 64-bit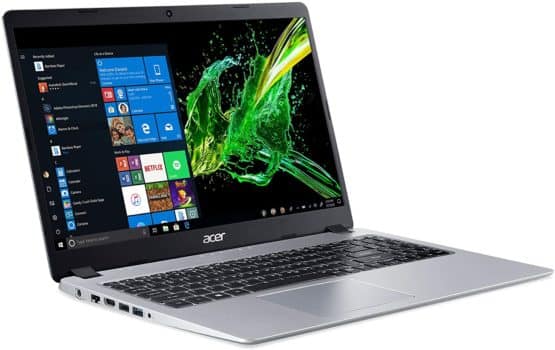 We still got you if you're on a tight budget, so don't worry! This Acer gaming laptop can still allow you to play your favorite games, and other modern games as well. This is ideal for house visits so you can bring this to play Mortal Kombat or the latest FIFA with your friends. Plus, it has keyboard lighting for added bling.
Main Specs:
AMD Ryzen 3 3200U
Vega 3
Backlit keyboard
4GB DDR4
128GB SSD storage
Windows 10
Did not find what you were looking for? Then continue to check out our full guide on the best gaming laptops 2021!
Keyboards
Having a best gaming keyboard 2021 is important for competitive gaming. Especially if you're playing fast-paced FPS games, like PUBG or Overwatch, a laptop with the same throughput with your reaction time is essential for success. So, when it comes to reaction time/input ration, this Corsair keyboard won't let you down.
Main Specs:
AXON Hyper-Processing Technology
RGB Light Edge
Optical-Mechanical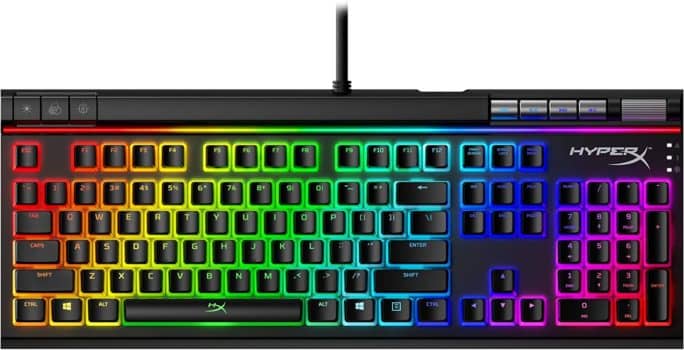 This HyperX mechanical keyboard has the perfect balance of responsiveness and accuracy. It also has some signature lights to reflect your gaming mood on every occasion. Plus, the solid frame is made for added durability. Truly, this gaming keyboard has it all – performance and bling.
Main Specs:
Mechanical
Light & Macro Customization
RGB LED Backlit
Best Value Gaming Keyboards 2021: Razer Black Widow RGB Mechanical Gaming Keyboard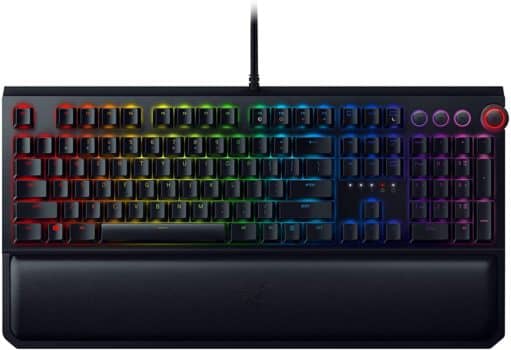 Whether it be typing or gaming, this Razer mechanical keyboard is for you! Aside from that, every press provides a satisfying clicky sound that is surely music for the ears. It also comes with fully customizable macros, plus Razer Chroma to give you that ultimate gaming experience. Lastly, it is made of military-grade hardware to ensure that this gaming keyboard will last for years of nonstop usage.
Main Specs:
Mechanical
Chroma RGB Lighting
Dedicated Media Keys & Dial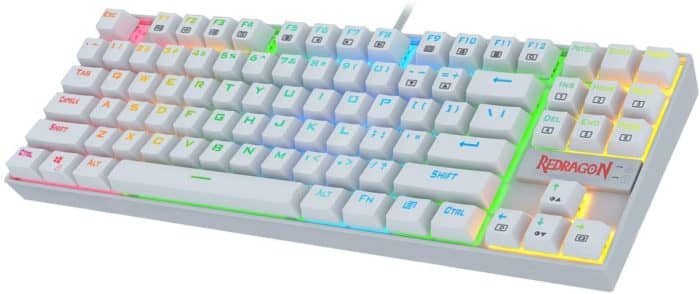 Due to its white color, this best gaming keyboard 2021 will surely complement every gaming atmosphere. Aside from that, the keyboard's custom switches ensure longevity and hyper responsiveness. Its compact design also allows for more gaming space. This is truly one of the best gaming equipment 2021 that you must have for your rig.
Main Specs:
RGB backlit
Compact layout
Best Budget Gaming Keyboard 2021: Rii Primer RGB Compact Gaming/Office Keyboard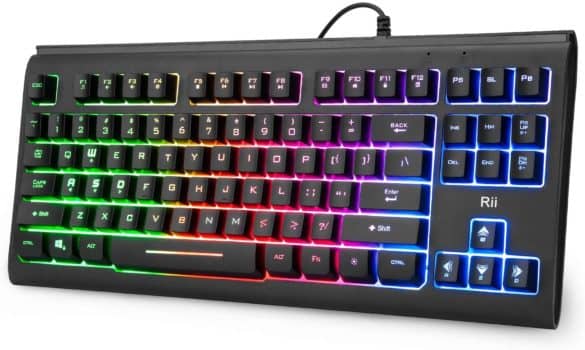 For starters, why not try this Rii compact gaming keyboard. Its RGB lighting is soft enough to make the keys easy to see in the dark without causing any glares. Moreover, its cross-platform compatibility makes it the ideal keyboard for every setting. This best gaming keyboard 2021 may be cheap, but still gets the job done!
Main Specs:
RGB backlit
Compact layout
For office or gaming
TV
Best Gaming TV 2021: Sony X900H 85" 4K Gaming TV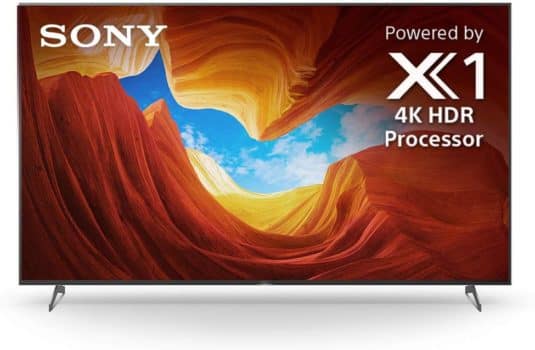 If you're into premium gaming experience, this Sony TV can be your best bet. It's perfect for all occasions because it provides an ultra-stunning 4K display. You can even have this mounted on a wall to share the immersion with your family and friends. Moreover, this TV has a dedicated Game Mode, to make the most out of your next-gen consoles. However, such awesome features come with a price.
TV Specs:
Ultra HD
HDR support
Alexa compatibility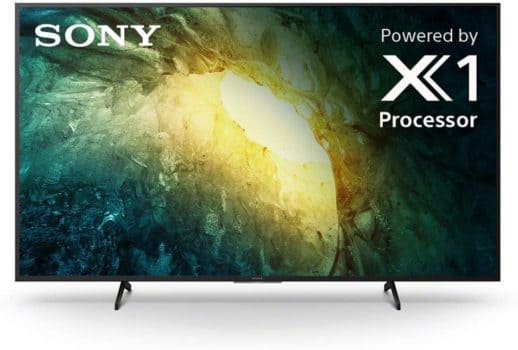 This is your best value choice if you still want to have the finest gaming experience ever possible. Its ultra HD display provides stunning graphics for your open-world games like Far Cry or Red Dead Redemption. Now, you can enjoy those extremely detailed surrounding of your favorite modern games.
TV Specs:
Ultra HD
Built for gaming
Motionflow technology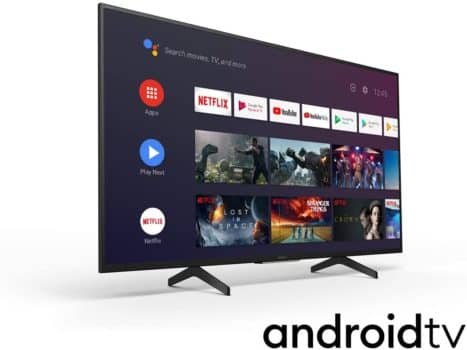 This Sony smart gaming TV is perfect for every home that wants to have an interesting living room. Its smart feature, especially with Alexa's help, will ensure that you can easily have whatever you want with this best gaming equipment 2021. This gaming TV is definitely a must-have before planning those gaming nights with your friends!
TV Specs:
Alexa compatibility
4K ultra HD
Smart features
SAMSUNG 55" Class QLED Q70T Series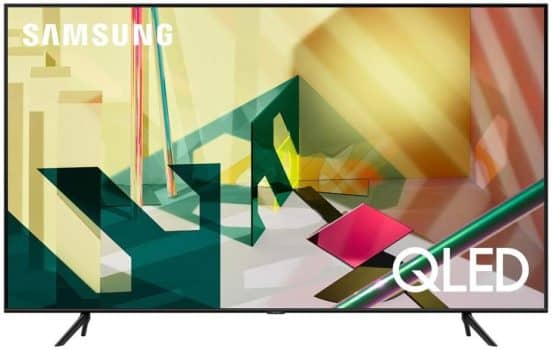 You can also have this Samsung gaming TV as your best value gaming TV 2021. So far, it has been the top-selling gaming TV for this year. This is your best choice if you want a TV with a powerful motion rate and rich HDR support.
TV Specs:
With Alexa's support
4K display
Smart features
Best Budget Gaming TV 2021: Furrion 55″ Full HD LED TV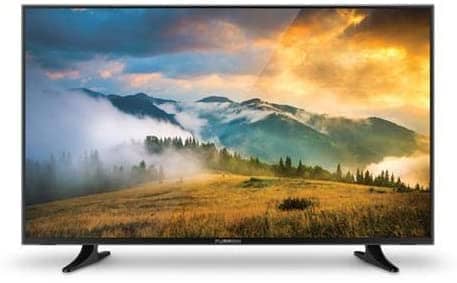 Building a gaming setup doesn't always have to be expensive, that's why we've included a best budget gaming TV 2021 for you. This gaming TV has all the essential qualities of the finest brands out there. Its built-in ClimateSmart and VibrationSmart technology ensures that it can cope with external vibrations and extreme temperature variation at all times.
TV Specs:
VibrationSmart & Climatesmart Technology
Stereo Speaker
PC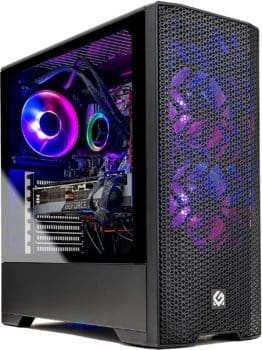 The system unit makes up the backbone of every best gaming equipment 2021. So, choosing the topnotch rig is a must! Meanwhile, you can almost have nonstop gaming due to its liquid-cooling feature. Overall, this gaming PC is already overpowered in nature due to its latest hardware. With Skytech Blaze 3.0, you can play your favorite online games with ease.
Cool Specs:
RTX 3080 10GB
AMD Ryzen 7 3700X @ 3.6GHz
1TB Gen4 SSD
16GB DDR4
B550 Mobo
Liquid Cooled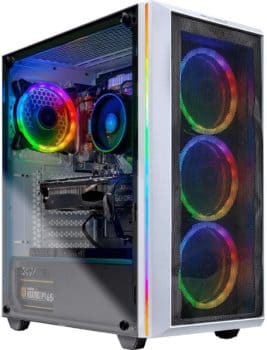 Having this extremely overpowered system unit will ensure that you already have a future-proof gaming rig for years to come. Its best specs include one of the latest Nvidia series, plus a powerful memory that guarantees lightning-fast reaction speeds. This PC is also built with an effective cooling system to allow for longer gaming hours.
PC Specs:
NVIDIA RTX 2070 8GB
AMD Ryzen 7 2700X
B450M Motherboard
16GB DDR4 (8GB 2x)
1TB SSD
650 Watts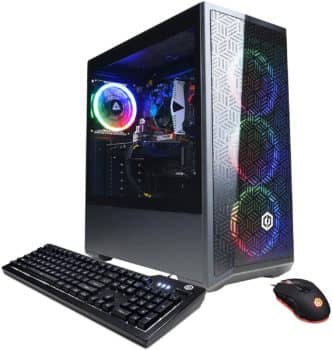 This Cyberpower Gaming PC is you want some good quality rig at a reasonable price. Its specs are more than enough to play your favorite games like Need for Speed and Witcher, among others. This system features a tempered glass side case panel to show off the bling it contains.
PC Specs:
VR ready
GeForce GTX 1660 6GB
Intel i5-10400F @ 2.9GHz
8GB DDR4
500GB NVMe SSD
Windows 10 Home
iBUYPOWER Gaming PC Computer Desktop Trace 4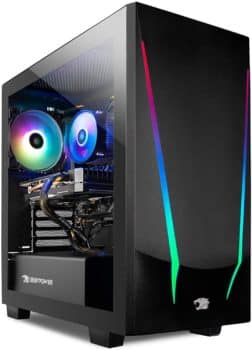 This system unit is also highly recommended if you want some high-quality gaming at a fair price. Its powerful specs make it one of the best gaming equipment 2021. Just like most gaming rigs, its case features a tempered glass with RGB lighting. Having this will also give you a generic keyboard and mouse addons.
PC Specs:
AMD Ryzen 5 3600 @ 3.6GHz
AMD Radeon RX 5500 XT 4GB
240GB SSD storage
8GB DDR4 RAM
Windows 10 Home
WiFi Ready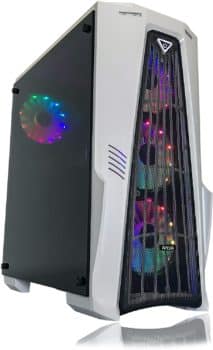 You might wonder if there's anything for low-budget best gaming PC 2021. The answer is: Yes! But, there's more than that. This Alarco gaming desktop will still allow you to play your longtime favorites. However, you might need to upgrade this in the future, because it only has 1Gb of graphics card memory.
PC Specs:
Intel i5 3.10GHz
Nvidia GTX 650 1GB
8GB ram
1TB storage
WiFi Ready
Windows 10 Pro
Did not find a gaming PC that was good for you? Do no worry you can still check our full guide on the Best gaming PCs 2021 and find out what you really need!
Mouse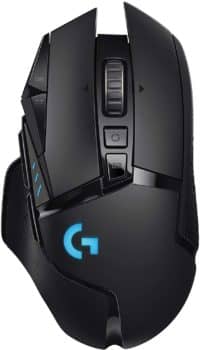 Play your FPS games like never before. This best gaming mouse 2021 allows for some lightspeed gaming due to its ultra-fast wireless technology – exclusive only for Logitech mouses. The mouse has 11 customizable buttons as well, so you can make control remapping with ease. Moreover, it includes a set of weights to deal with handling.
Pros:
Wireless
Sensored
Includes weights
RGB
Cons:
Fragile
Comes with a hefty price
Logitech G903 LIGHTSPEED Wireless Gaming Mouse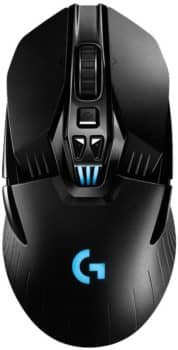 Looking for a good mouse that focuses on longevity? This best gaming mouse 2021 might be for you! Not only can it last for up to 140 hours, but also, it's rechargeability makes it one of the superior gaming mice on the market. Another interesting feature is that this is built ambidextrous that lefties will surely love.
Pros:
PowerPlay compatible
Rechargeable
Ambidextrous
RGB
Long battery life
Cons:
Fragile
Expensive
For some best value gaming equipment 2021, why not buy this Corsair Nightsword mouse? Its contour shape is focused for maximum comfort and user handling. Additionally, it can detect the user's center of gravity in real-time, to help with fast-paced competitive situations. 10 programmable buttons allow for button remapping to make gameplay reactions much faster. Indeed, this is the smartest bet for a more precised gaming experience.
Pros:
RGB
Good handling
Cons:
Grooves require cleaning from time to time
Wired
Logitech G604 Lightspeed Wireless Gaming Mouse
If you value competitiveness in a straightforward sense, this best value gaming mouse 2021 might just be for you! It doesn't have that much bling like the others above. But one thing is for sure: its powerful specs enable some Esports quality gaming. Moreover, its wireless tech eliminates the trouble of heavy wires.  
Pros:
Wireless
Dual connectivity
Hyper fast scrolling
Cons:
Fragile
Small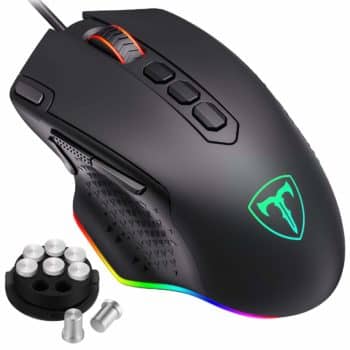 Sometimes, a budget mouse is all you need for some straightforward gameplay. Especially if you're a fan of first-person shooter games, you might want to get this for your gaming setup. It also has weights to deal with handling preferences. Plus, its programmable buttons enable some quick remapping.
Pros:
Has a set of weights
Highly programmable
Ultra-sensitive
RGB
Cons:
Wired
Optimized for FPS games
Did not find what you were looking for? Then go and check our full guide on the best gaming mouse 2021! Or if you are a lefty and couldn't find your dream easy to use left-handed gaming mouse here, then go check out guide to the best left-handed gaming mouse 2021 for gamers now!
Still have questions, or want to know more about the latest gaming news and console wars? Contact us at techsngames.com today!