Last month, Konami dropped the title Pro Evolution Soccer in favor of their newest eFootball, with the promise of better gameplay on the cheap. Unfortunately, the launch was more of a disappointment after numerous glitches, awkward player models, and an uproar over a $40 DLC that couldn't even be acquired until version 1.0 update gets released this month.
A Bad Start For Konami's eFootball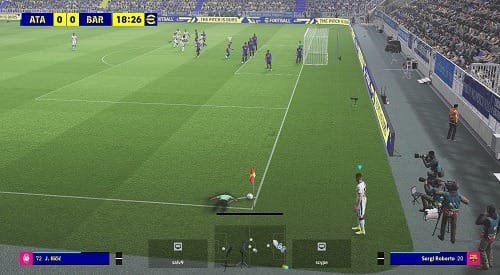 But now Konami is saying that this update will be moved to 2022. As such, not only they're refunding those who bought the DLC but also telling them to reinstall the game. According to the gaming company, in order to continue playing the game, they would have to re-download the whole game after the refund went live.
To make the game bearable to play for days to come, version 0.9.1 was then released attempting to fix numerous bugs found by the community. Left unsaid was the severity of glitches, which makes it extra cringe-worthy. Among them include referees getting stuck on the pitch, pitch grass not showing its proper dimensions, and players getting stuck on the goal while performing their celebration.
It's kinda hard to be optimistic now, given the reputation Konami has with its football games in the past. But the company is trying to buy itself more time for the big patch. Now, fans just have to be patient until Spring 2022 comes to see if they can still reverse eFootball's epic failure.
Formerly Pro Evolution Soccer, or PES, eFootball is one of the few videogames Konami is working on after the split with Hideo Kojima, who is now focusing on developing pachinko games. The company's name was changed to eFootball Pro Evolution Soccer 2020 way back in 2019, skipped a year for some serious overhaul, and planned a multi-stage, free-to-play version that just started last month.
Personal Say
eFootball's launch was a botched one, riddled with swampy, unresponsive controls, ridiculous model glitches, and cutscenes featuring awkward-looking players. Out of the 22,958 reviews, 20,220 of them were from disappointed fans. Its hurried, glitch-ridden launch can't help but recall the fate of Cyberpunk 2077 last year, a milestone catastrophe that almost destroyed the title if not for the major fixes that soon followed.
Still have questions about gaming reviews? Contact us on www.techsngames.com today!