Epic says that it will accept and support blockchain games, unlike its competitor Valve which officially banned games that feature NFT or blockchain technology from Steam. And while blockchain can be a bit shady on some parts, Epic said that they're even willing to work with "early developers" in the "new field".
Epic Will Allow Blockchain, But There Will Be "Rules"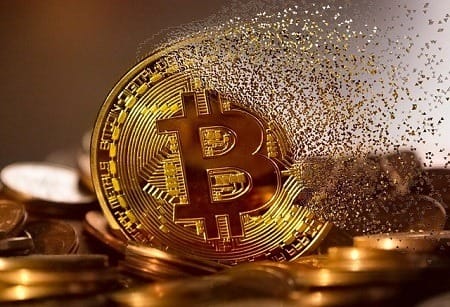 Epic says that their decision would have limitations, though. Accepted games should make it clear how blockchain tech is used, and comply with age and financial rating. It also said that the typical payment service won't work with crypto, that's why they should have their own payment system instead.
Epic CEO Tim Sweeney had earlier said that the company isn't interested in such matters. But now, it seems that they're taking it back. According to sources, they're expected to clarify the rules as it works with the "devs" to understand how they're gonna integrate the tech into their games. His statement shows that they're open to new innovation and suggests that blockchain isn't inherently good or bad – it's more likely in the grey area.
He added that he and Epic have made a distinction between the company as a tech company and as a game developer. So, while Epic won't ever touch blockchain games on the game developer side (at least, for now…), the other side will do the opposite. That just doesn't make any sense, right?
None of this means that devs turned down by Steam should now bounce to Epic Games. To date, Epic can only self-publish on a closed beta or "case-by-case" basis. Epic Games, however, is known to be fairly a permissive game owner – something that became a point of contention when Apple lawyers attacked Epic for allowing sexualized games in Itch.io to be accessible on Epic's game store.
Is Epic Allowing Blockchain Games A Good Move?
Allowing games that Steam bans is a good way to compete with the gaming platform giant. It seems that Epic is more than willing to invest to become a major store player in the PC gaming industry, and this could be another play to attract potential gamers and devs on its side. Many NFT fans immediately looked to Epic after Steam began taking them down. For example, Enjin, the company behind Age of Rust, tweeted about their game being taken down by Steam and tagged Tim Sweeney, asking to talk. It seems now that this matter will have many interesting headlines coming in the future.
Still have questions, or want to know more about the latest tech news and console wares? Contact us at techsngames.com today!