Backing up your data isn't full of surprises, but you'll be glad you did it someday, if something bad happens to your precious files or main storage device. That's when the Black P10 Game Drive can help you, and this most capacious model can be had for only $124 at Amazon right now.
This unit features a 5TB storage, but it's not a solid-state drive. What's being liked about this drive is that it comes from a trusted manufacturer, is built for style, and offers a lot of room for your large files.
The Black P10 featured a USB 3.2 Gen 1 Interface. Our recent tests found out its synthetic benchmarking reached 123MB/s for writes and 130MB/s for reads.
However, real-world performances are a more relevant metric, since you're presumably not purchasing an HDD just to run benchmarks. It performed well in that department, taking 60 seconds to copy Cuphead, which weighs in at around 3.6GB, and 14 minutes and 10 seconds to copy GTA V with a mixture of big and small files totaling 97.9GB. Those speeds average out to 60MB/s to 75MB/s, respectively.
Those results are already decent, overall. Of course, SSDs will always be faster, but usually, they have less storage for your dosh. For example, Samsung's T5 SSD is one of the best external drives at the moment, which costs around $130 for 1TB. It really comes down to user preferences – speed or capacity. If it's the latter, then the WD_Black P10 is worth getting.
Best Offer: WD_Black 5TB P10 External HDD For Playstation, Xbox, PC, & Mac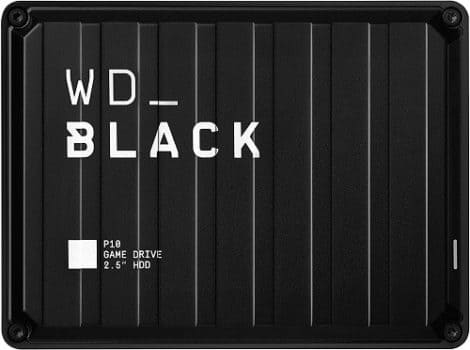 Well, here's our highlight – WD's Black P10. Whether you're a gamer or someone who works in an office, having an adequate and capable external HDD to store your files is vital for productivity. As for its specs, this storage hardware can reach writing speeds of up to 140/MBs. However, performance will still vary depending on your hardware and software. Take this if you wanted a portable, reliable, and durable storage device that can provide fast and easy access to your favorite games and files, anywhere you go.
Best Value: Seagate Portable 2TB External Hard Drive Portable HDD For PC, Mac, PS4, & Xbox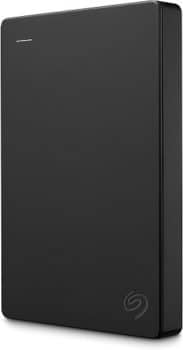 If you want the alternative external HDD, why not pick this Seagate Portable 2TB External HDD instead? It's designed to work with Mac and Windows systems, making quick and straightforward backups. With a storage capacity of 2TB, it's enough to back up your favorite games and files. It is also built to be shock-tolerant and is super durable since it's contained in a highly protected enclosure. Surely, with this competitive product, you can enjoy seamless file transfer and backups without wasting time.
Conclusion…
When picking the right external HDDs, you must make sure to have the one that can safely and securely store your precious files. Reliability is of the utmost importance, as you don't want something that will mess up in tight situations – making you lose all important backups.
That's why external hard drives must be dependent and rugged, so you can safely copy files without worry. The best drives should also be light enough to carry with you, but with large capacities, so you can keep whatever's inside safe when traveling.
Still have questions, or want to know more about the latest gaming news and console wares? Contact us at techsngames.com today!