New year's resolutions is not only for making improvements in your habits but also for upgrading your home equipment and devices. In that purpose, this best 4K TV screens of 2021's article will do its best to try and guide you through it to make your life a little easier. After all, no one said that change is only limited to habits alone. Here are some of our best picks that you might want to consider having for some home and lifestyle upgrading.
The Best 4K TV Screens Of 2021
TCL 65R635 65" 6-Series 4K Smart TV Bundle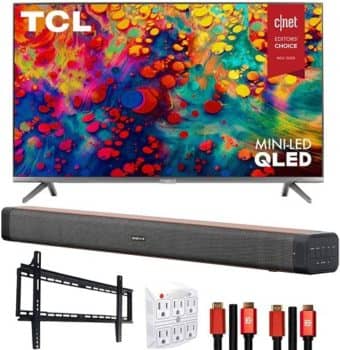 A living room won't have all it needs for your life comfort without a proper TV screen in it. But sometimes, quality is the most important aspect when making a choice. So, if you're up for the best 4K TV screen, this one is highly recommended for you to have.
This smart TV is indeed, only made with the highest-quality techs available. What's more, it comes with dual subwoofers and is wall mount ready. Now, additional sound equipment kits won't be anymore necessary. This TV is also best for games if that's your fancy.
Sony X900H 65" Ultra HD Smart LED TV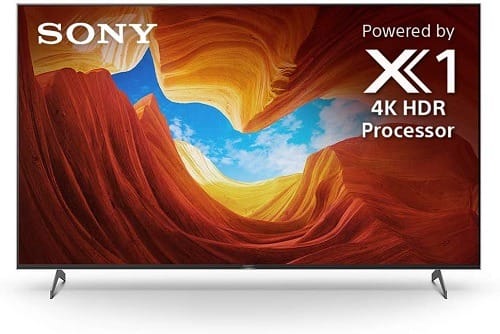 This smart TV is another one of our best when it comes to quality and performance. Have this in any room to make it livelier. It's also good enough for guests and some of your me-time. Whether it's for gaming or just purely for watching your fave shows, this is your smartest choice.
If you're curious about its specs, well it's built for gaming. So, don't hesitate if you're into that kind of hobby. With Alexa's support, your life will also be much easier. This best 4K TV offers up to four size choices to snugly fit every room that you have.
LG 65NANO90UNA NanoCell 90 Series 65″ Smart TV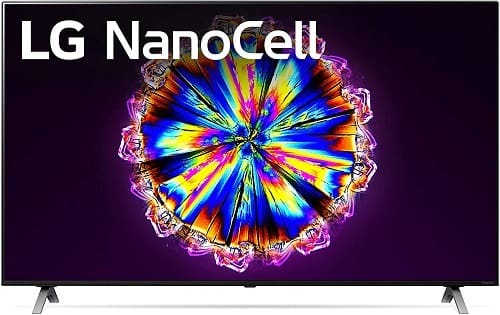 Want some 4K TV that defines the true meaning of quality? Then this awesome smart TV can be your best choice. Whether it's for personal day to day use or for guests, this home television can handle every demand. Also, it offers four different sizes to provide the most amazing immersion you've always wanted but never got while watching your favorite movies and Tv shows.
As for its specs, it features a 4K nano cell display with over a million active pixels to deliver that fully immersive, 4K experience. It also contains webOS to make your favorite movies a lot easier to find. Aside from that, its AI-powered picture quality also allows for the rarest gaming experiences.
SAMSUNG 55″ Class QLED Q90T Series – 4K UHD Smart TV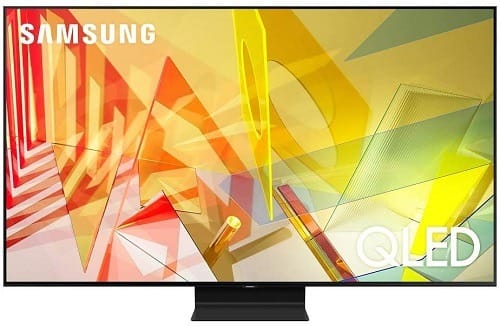 This may be the last pick in our best category list, but it's still a feature-packed, top-notch product. If you decide to have this in your quarters, chances are that you won't regret it. It's packed with features that make it multifunctional; also, it was designed with two things in mind: multifunctionality and user comfort.
If you're curious about its specs, it can reduce glare and enhance color because of its ultra-viewing angles. Its Quantum HDR feature also provides a wider range of brightness and colors to provide those strikingly vivid pictures. It also contains a powerful processor that controls an AI to transform anything you watch into 4K. This is a must-have since the price says it all.
Best Value 4K TV Screens of 2021
SAMSUNG 55" Class QLED Q70T TV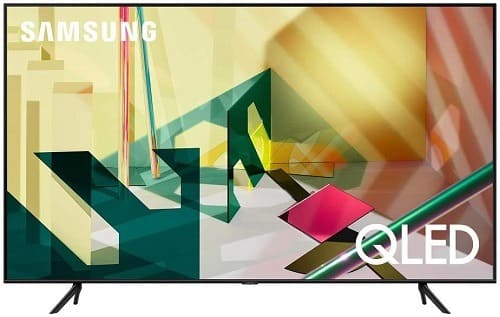 Sometimes, going for the most expensive 4K TVs isn't that necessary. That's why we're also offering some best value ones that have a perfect balance between price and functionality. This Samsung value TV might be the one you're looking for when it comes to it.
This Samsung value TV is more than enough for gaming or watching your favorite late-night shows. It can be wall-mounted to save valuable room space and includes backlights for more personalization. You can even turn LED backlights if you want to reflect the mood or theme in your room.
LG 70UN7370PUC Alexa Built-In 70″ Smart TV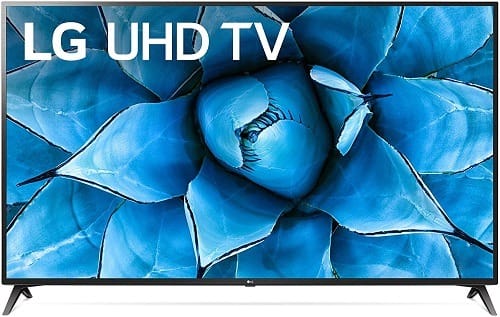 This LG smart TV is another one of our best value TV picks of 2021. This is perfect for those having a smart home to add to their room as the final cherry on top. This smart TV can be your lifelong partner, whether it be for gaming or just for streaming your favorite television show.
It also features an Alexa built-in support to make life easier when it comes to device management. Its powerful processor enables you to experience vivid colors in the best possible screen lighting. Aside from that, its active HDR automatically elevates the beauty of your favorite shows to support different scene-by-scene formats anytime, anywhere.
SAMSUNG UN50TU7000 50″ 4K Ultra HD Smart LED TV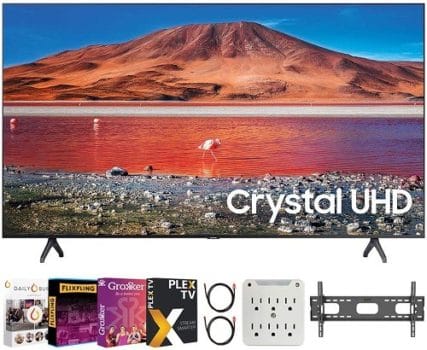 Looking for something to brighten up your room? Maybe you'll like this best budget 4K TV. It's wall-mountable, making it extremely easy to install. Aside from that, it's perfect enough for your quality late-night shows.
If you're a gamer, you can also have this as your monitor. With it, you can play your favorite first-person shooter and sports games seamlessly. Prepare for some ultimate gaming experience when having this one in your gaming room.
TCL 55″ 6-Series 4K UHD TV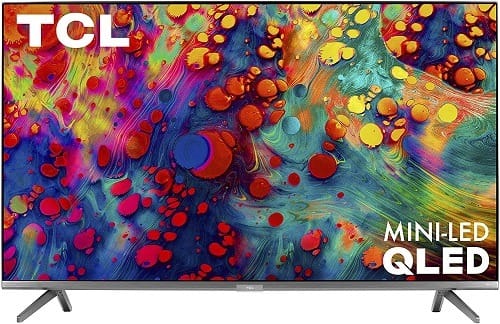 Having a reliable and decent budget TV is a must before inviting your friends for an overnight gaming session. Your TV must display what your gaming set is capable of showing off. So, if you're considering having one without going too much on the expensive part, you'll like this one.
This smart TV can deliver some 4K displays – both for watching and gaming. Its LED technology provides an unparalleled display of brightness, contrast, and uniformity in any environment. Moreover, the TV delivers a top-notch display you'll ever see, to date.
SAMSUNG UN55TU8000 55″ Ultra HD Smart LED TV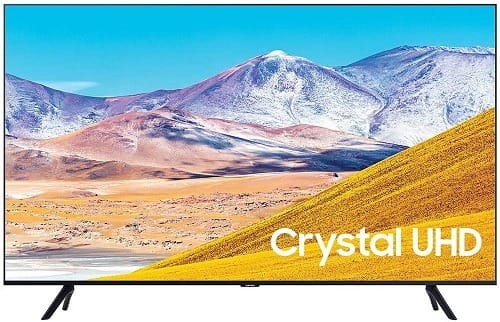 Maybe it's time to change your TV to fit the standards of today. After all, times have changed, and we should change with it too. So, if you're considering upgrading, check this TV set first.
This Samsung best value TV screen is wall mount-ready to effectively deal with space management. Add to it that it contains top-notch materials and components to deliver some immersive viewing and gaming. It's also available in various sizes to fit whatever room size you're having.
Hisense 55-Inch Class H8 Quantum Series Android Smart TV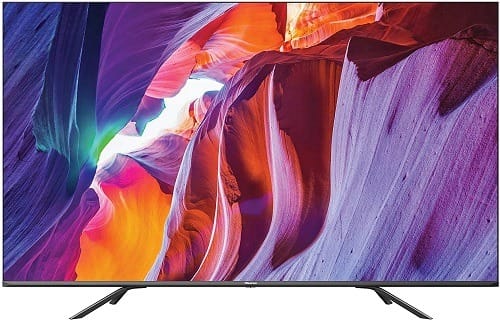 Tired of your old TV? Maybe it's time for a change. It's not that necessary to go with the most expensive ones, since the best value 4K TVs also exist. With a reasonable and fair price, you're still guaranteed to have that immersive viewing you've always wanted.
What's so good about this TV is the ability to transform your home into an entertainment powerhouse due to its HDR features. It also contains a full array of dimming zones to deliver a superior viewing experience like never before. This smart TV also supports Alexa as well, so if you're used to voicing commands, you'll be satisfied with it.
Best Budget 4K TV Screens Of 2021
Insignia 32" Smart HD TV – Fire TV Edition
We've also included some best budget 4K TVs like this Insignia TV. Sometimes, you won't need to go to multifunctionality, when you just want to find a super straightforward one. This TV is perfect as your go-to starter pack viewing set.
Nevertheless, this is a smart TV, so you can still expect a long-term investment. With Alexa support, you can go with voice-commands. Aside from that, this can also be a gaming junkie's gaming starter for building their future rig.
Samsung Electronics 32″ 1080p Smart LED TV, Black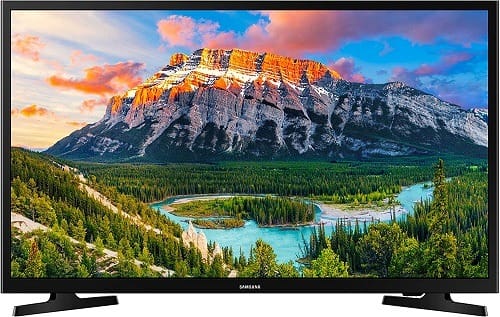 Sometimes, all we want is a more straightforward TV, and this is one such example. We've still got you with this budget TV that is super reliable for your daily viewing needs. After all, the price doesn't truly define a perfect television.
So, whether it be for gaming or casual viewing, this Samsung smart TV is worth having. You can enjoy displays for up to 1080p resolution without having any problems. Its quad-core processor can satisfy all your viewing demands with ease. This is the perfect starter set when you're into smart budget management in life.
LG 43UN7300PUF Alexa Built-in 43″ 4K Ultra HD Smart LED TV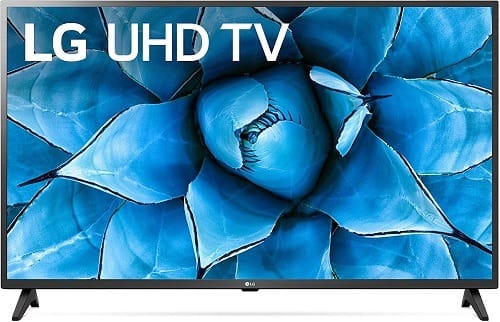 Looking for a budget-wise, but effective gaming 4K TV? Why not try the LG smart television set? This TV is perfect to be put in your living room as well, mainly because of the quality it delivers at a fair price.
If you're wondering about its specs. Well, it's professionally made to be reliable for almost a lifetime. It also guarantees that there will be no cosmetic imperfections when after long hours of usage. Moreover, it will perfectly complement every smart home because it's meant to be for it.
TCL 43" 4K Smart LED TV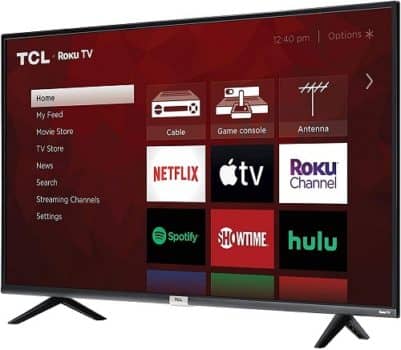 This best budget 4K TV may be last on our list, but don't be fooled since looks can indeed be deceiving. Yes, it may look simple with no curves at all. But sometimes, being super straightforward is all it takes to be the best one. This 4K TV is created with the main purpose: to have the perfect balance between form and function.
It's available in five different sizes to complement every room size you're in. The "smart" side of these devices enables you to stream thousands of movies in a jiffy. Moreover, since it's paired with improved HDR, expect some quality viewing and immersive gaming if you decide to go with this one.
As well if you're looking into gaming you should check out our best gaming laptops and best gaming desktops guides to help you in choosing the greatest set-up that will fit you best. As well as our best gaming mousses guide for regulars and lefties.
Still have questions, or want to know more about the latest gaming news and console wars? Contact us at techsngames.com today!