It's the New Year again. And with the new year, comes announcements on the exclusive games that we'll get to see for the new Xbox Series X platform. There's going to be a bunch of games that will be coming for this next-gen console, so we've highlighted the ones we're looking forward to the most.
There's also a trend of more atmospheric-focused and adventure games this year which probably is a good thing considering more people are going about their daily lives indoors. In this list, we would like to highlight those exciting games that are slated to release within this year.
You can use Xbox Live Gift Cards to get this game via the console. Expect these games to look phenomenal with the Xbox Series X's beefy hardware upgrade. Here we go!
Halo Infinite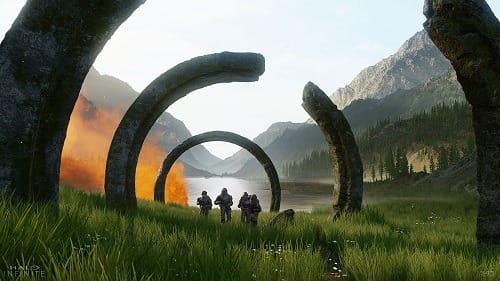 Starting off the list with the crown jewel of the Xbox console, Master Chief is back again and this time, the gameplay features an open-world setting. Although there's been some concern about the ability of the studio in charge to deliver an open-world experience for the Halo series, the general excitement for a brand new experience has not dampened. This new approach in terms of the genre brings the game to a whole new level of possible gaming content.
Scorn – 2021 Exciting Xbox Exclusives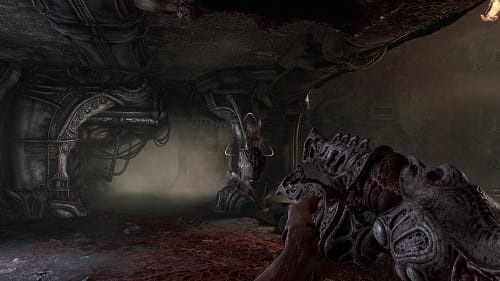 Scorn is the lovechild between the Lovecraftian and Alien universe. The aesthetics in the game is horrifyingly familiar especially if you've watched any of the Alien movies. This atmospheric and gory game brings you into a maze-like landscape that's somehow ironically, feels alive.
Instead of realistic meadows, you get moist cave surfaces with scales that probably would trigger a couple of phobias in the best of us. The gameplay features you traveling in this maze and solving puzzles while coming across terrifying scenes that will leave you with nightmares for days to come.
Adios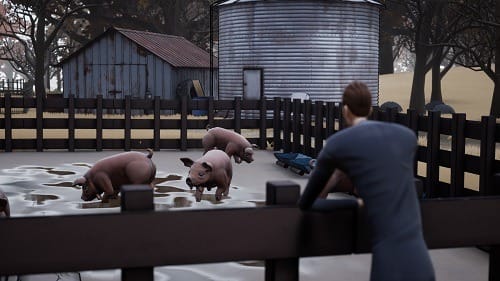 Coming straight from a Guy Ritchie film, Adios's gameplay features a pig farmer who decides to stop doing the mob's dirty work of disposing of bodies by feeding them to pigs. Nothing much is revealed as to what the gameplay would be like just yet.
Our best guess from the reveal trailer shows a story-driven game that might feature decision-making points to push the narrative forward. The voice-over for the game is excellent and the conversations between the pig farmer and his would-be killer open up an inner monologue on existential topics.
The Artful Escape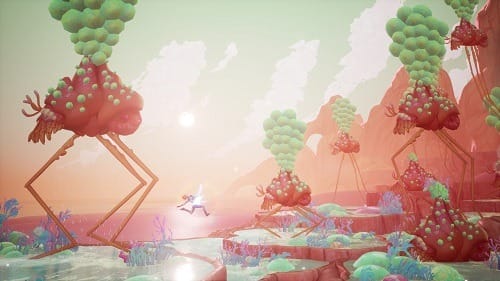 One word to describe this game? Psychedelic. A psychedelic music adventure to be precise. The game features a zany adventure experience through what looks like your typical John Lennon character going through different dimensions and exploring them.
The collage-like game art fits perfectly with the chaotic energy this game brings to the table. Music will be the central theme of this game but more information about the confirmed gameplay will come in the next video trailer. So keep an eye out for that!
The Ascent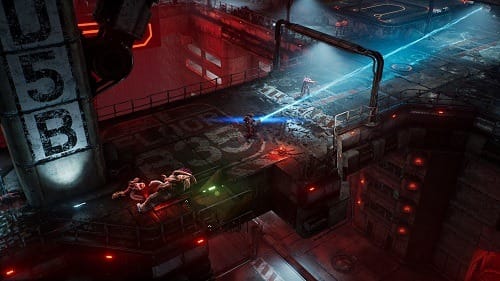 If you're into Diablo or cyberpunk-themed games, this is something to look forward to. The Ascent features a Diablo-like action RPG playstyle that features solo and co-op up to 4 players in this unique cyberpunk landscape. Riddled with neon signboards and futuristic landscapes, The Ascent captures the cyberpunk soul perfectly with its detailed world-building as shown in the trailer.
The Big Con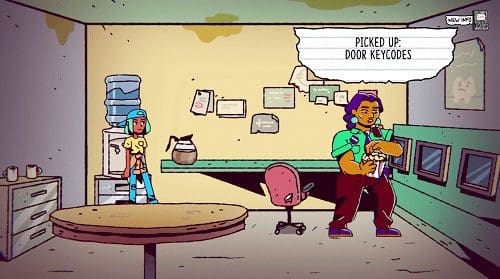 Bring back the 90s! Alright, The Big Con seems to hit all the right notes from that era. You play as Ali, a teenager on a mission to rescue her family's video store from the clutches of The Man. The game features a color palette that will activate your nostalgia senses for the 90s, as well as a cartoon look that fits the general vibe the game is aiming for. Con people, collect money, and rage against the machine!
The Gunk – 2021 Exciting Xbox Exclusives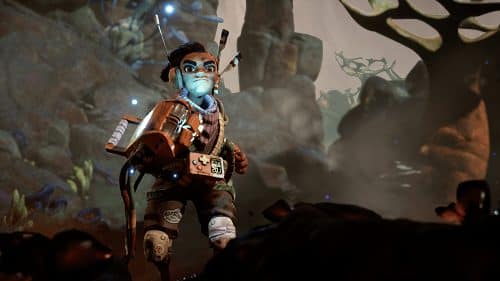 Although the name would suggest a more gore themed game, The Gunk features an alien planet with various landscapes that is pleasing to the eye. There is, of course, the gunk which refers to the parasitic growth that envelops parts of this mysterious planet. The gameplay revolves around platform-style gameplay and puzzle-solving.
The Last Stop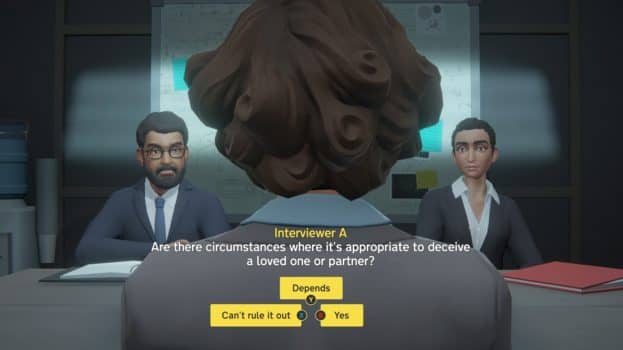 We always find story-based gameplay to be entertaining, especially when you're stuck at home. Enter The Last Stop, a third-person adventure game where you play as one of the 3 main characters living different lives amidst a supernatural phenomenon.
The game has various game mechanics in play as you slowly explore the world and try to make sense of what's going on around you. A suitable game for those looking for a good single-player story-driven experience.
Lake – 2021 Exciting Xbox Exclusives
If you're looking for something simple and closer to reality, Lake is something to look forward to. It features a character named Meredith Weiss as she takes a break from her career and started delivering mail in her hometown.
Experience the vibe of a town surrounded by gentle forests and explore calm and quiet locations, as well as having well-written conversations with the townsfolk. Lake is definitely one of those games that you can play to destress after a long day.
Little Witch In The Woods
Imagine Stardew Valley with a tad of witchcraft. That's how one would go about describing this game. You play as, well, a little witch who arrives at a dilapidated village that seems to be on a steady decline. You go on random quests and interact with your environment to slowly rebuild the village and bring it back to life. Aside from that you can create potions, meet new characters and interact with the beautifully rendered environment.
The Medium – 2021 Exciting Xbox Exclusives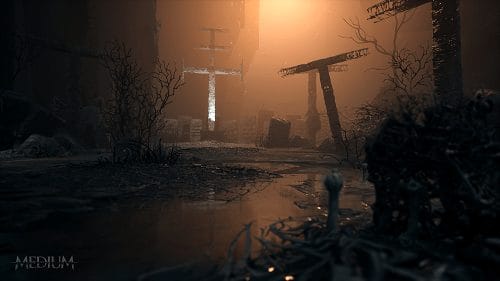 The detective game genre has been quite dry for some time, so here's to The Medium, a detective game revolving around the supernatural. Like any other detective game, The Medium heavily focuses on puzzle-solving scenarios with a special little twist.
The game features a mirror-reality where a copy of yourself exists on the spirit plane that would show other clues to help you push forward in finding the correct clues and solving mysteries. Oh, and let's not forget the occasional ghosts and specters that you will come across in the game.
Song Of Iron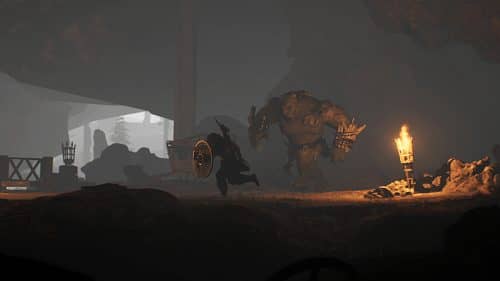 The Norse mythology has seen a great revival in recent years with various games using it as a central theme. Nothing is tougher than a Viking warrior, and Song of Iron features a lone Viking leaving a trail of destruction in anything that blocks his path, be it human or otherwise.
The game features side-scroller gameplay which is paired with beautifully rendered 3D aesthetics and convincing sound design. Song of Iron looks like a great game to spend hours on as you tear through everything that stands in your way.
Sable – 2021 Exciting Xbox Exclusives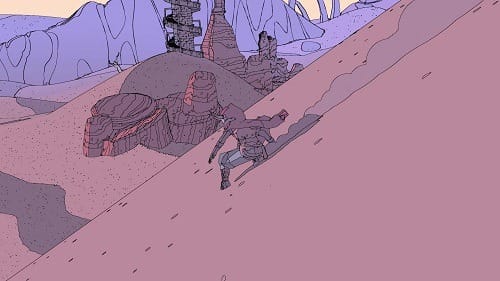 Our final entry features an atmospheric open-world game. Inspired by the planet Jakku from Star Wars: The Force Awakens, Sable features desert-like landscapes littered with what looks like spaceships and giant monolith structures.
Explore your environment in your journey which serves as a rite of passage. The game focuses on simple puzzle solving and discovery mechanics that are meant to be a chill experience. The game also features an interesting overall game design that evokes Borderlands vibes, but without the chaos.
Interested in Checking More Of Our Techsngames Awards?
https://techsngames.com/index.php/2020/12/27/techsngames-best-games-2020-selection/
https://techsngames.com/index.php/2020/12/29/techsngames-awards-best-vr-headset-2020/
https://techsngames.com/index.php/2020/09/28/the-guide-to-the-best-gaming-laptops-in-2020/
https://techsngames.com/index.php/2020/12/22/our-best-4k-tv-screens-of-2021/
https://techsngames.com/index.php/2020/11/28/become-the-ultimate-gamer-with-these-best-gaming-equipment-2020/
https://techsngames.com/index.php/2020/09/30/the-guide-to-the-best-gaming-pcs-in-2020/
https://techsngames.com/index.php/2020/12/22/feudal-kingdoms-the-indie-grand-strategy-game-weve-all-been-waiting-for/
Still have questions, or want to know more about the latest gaming news and console wars? Contact us at techsngames.com today!