TechsnGames Awards Best Grand Strategy Games 2021 Selection, from Imperator: Rome to Panzer Corps 2 – but who is the best of them all?
Whenever you hear "grand strategy," what is it that comes to mind? Do you think of massive map games that incite ruse and other forms of tactical deception? Of board games played by old geezers sitting in the back of your nearest local pub? The genre may get an unfair rap for being "too nerdy" or "complex," but that should not always be the case.
Granted, there's an entire spectrum of complexity to those curious enough to enter the genre. In this roundup, we will give you our four best grand strategy game picks (with ratings) for 2021.
Crusader Kings III
TechsnGames Rating: 9/10
Crusader Kings III is an incredible game that contains an irrepressible story engine that spits a constant stream of compelling alternative histories. Its social puzzles will surely make you obsessed with unraveling anything that interests you. Additionally, this game is not just a return to its old legacy in terms of gameplay, strategy, and storytelling. Hence, there's also a lot more meaningful evolution in it, to keep players from constant exploration and discovery.
Overall, it's a brilliant grand strategy game that's accessible to everyone, even with the ones who are not really into grand strategy games. Crusader Kings is the best Paradox game that deserves to be a Game of the Year candidate. Here in TechnGames, we believe that this will be one of the greatest grand strategy games ever made for many years to come.
Best Grand Strategy Games 2021: Panzer Corps 2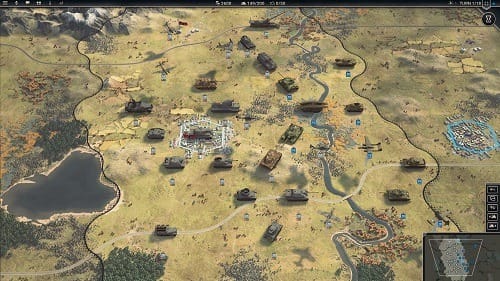 TechsnGames Rating: 10/10
If you liked Panzer General and the classic Panzer Corps, chances are that you'll also like this one. Panzer Corps 2 has enough modifications to push realism to the next level into its proper category, giving a fresh WWII feel without sacrificing simplicity.
This is definitely a new treat for all grand strategy games fans. Moreover, its better graphics and new mechanics, such as 'encirclement', 'supply', and core slots make it a fresh take on the series. Overall, it's a challenging game with a hefty amount of content. We just hope that more will come in the future in the form of DLCs or mods.
Imperator: Rome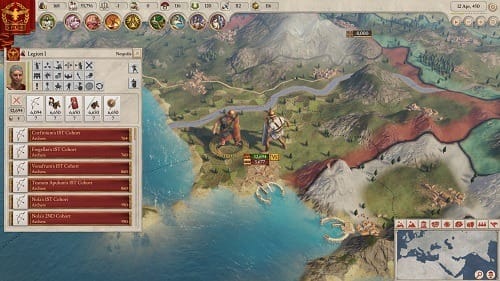 TechsnGames Rating: 9/10
Imperator: Rome pulls bits from other past iterations and adopts them for the ancient era. Because of this, it doesn't feel like the past releases where the hype is only in the beginning then falters as you progress deeper. So, if you want some Roman culture, simulator-strategy game, get your copy of Rome before 2021 ends!
For us, this is a nice Paradox entry in ancient times. It's a game with a lot of depth in it and just what one would expect from the creators. Although it doesn't have features as many as those in Europa Universalis IV, we're still looking forward to seeing how this title will grow as the devs expand it.
Best Grand Strategy Games 2021: Empire Of Sin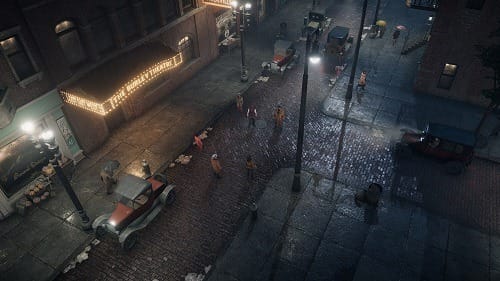 TechsnGames Rating: 8/10
This mob game is the ideal offspring between a turn-based strategy and a mob management game. The game experience is varied from player to player, and the whole of Chicago is good enough for players to enjoy at least 20 hours of nonstop fun.
For the most part, Empire of Sin has a huge potential. However, it's still buggy and full of odd quirks. Our only caveat is to keep an eye on feedback and future patches. If the devs do listen, this mob game could evolve into a comeback success. For now, we highly advise you to at least wait for the sale, since the game is not yet in perfect shape.
Final Say…
Not every grand strategy game gets to take a spot in our TechsnGames Awards Best Grand Strategy Games 2021 roundup. Some games may have the potential but still needs to be rotated to keep things fresh. Nevertheless, neither category deserves to be forgotten so here are some related links about other genre reviews.
Interested in Checking More Of Our Techsngames Awards?
https://techsngames.com/index.php/2020/12/27/techsngames-best-games-2020-selection/
https://techsngames.com/index.php/2020/12/29/techsngames-awards-best-vr-headset-2020/
https://techsngames.com/index.php/2020/09/28/the-guide-to-the-best-gaming-laptops-in-2020/
https://techsngames.com/index.php/2020/12/22/our-best-4k-tv-screens-of-2021/
https://techsngames.com/index.php/2020/11/28/become-the-ultimate-gamer-with-these-best-gaming-equipment-2020/
https://techsngames.com/index.php/2020/09/30/the-guide-to-the-best-gaming-pcs-in-2020/
https://techsngames.com/index.php/2020/12/22/feudal-kingdoms-the-indie-grand-strategy-game-weve-all-been-waiting-for/
Still have questions, or want to know more about the latest gaming news and console wars? Contact us at techsngames.com today!