TechsnGames Awards Best RPG Games 2021 Selection, from Genshin Impact to Shadowlands – but who is the best among the best?
Throughout history, the RPG genre has offered some of the most complex gameplay and storytelling within the medium of video games. This 2021, the RPG genre hit some remarkable strides with some highly-anticipated releases. Along with Final Fantasy VII Remake, we also saw other games that contain more "freedom," like Cyberpunk 2077 and Assassin's Creed Valhalla.
In this roundup, you'll find the selection of RPGs that TechsnGames has rated 7 and above throughout this year. You can almost say that 2021 is a year of RPGs, and the games included below take the genre's familiar tenets in more exciting ways.
Crusader Kings III
TechsnGames Rating: 8/10
Here, you play as a random person during the Middle Ages, whether a ruler or a sovereign of an empire. As many years pass, you choose how to tend your realm in ways of building infrastructure, forging alliances, and pressing your claims to other lands. The amount of resources you have reflects your status. Gold can bring you many good opportunities such as being able to construct a barracks.
However, there are other forms of currencies you must have to be successful in your realm – piety, prestige, and renown. This game will show you how politicians see things, rather than those of a commander or town planner. In a sense, Crusader Kings III is a masterpiece in its way. It may not work perfectly sometimes, but something is amazing in it. Other strategy games may show you how empires rise and fall, but the narratives are rarely as striking as they are here.
Destiny 2: Beyond Light
TechsnGames Rating: 8/10
This is an amazing first-person game due to its great raids, fascinating places, and a wide variety of guns to try out. Beyond Light may not be the biggest expansion of Destiny 2, but it does feel like a new iteration of its own. New priorities and approaches make the game more resonant that goes beyond with just blasting. On the whole, the game might be more of the same than different, but two things we like in this game are the phenomenal raids and tight, action-packed gameplay.
TechsnGames Awards Best RPG Games 2021: Hades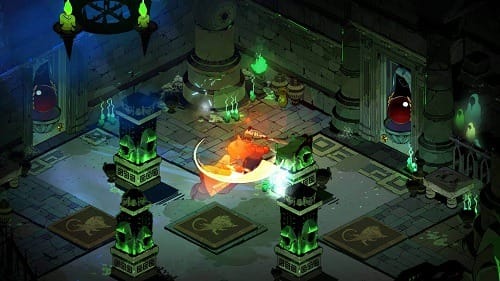 TechsnGames Rating: 9/10
Hades is an RPG masterpiece that is near perfection. It offers exactly what you expect and yet exceeds your expectations. From the game's art design to its narrative, Hades is the sole proof of creativity that SuperGiant games have been honing for nine years.
Moreover, it's also great in its roguelite genre. Few games may aim high, but Hades exceeds even your loftiest expectations. Its flexibility and customization make every run fresh and unique. Overall, it's an amazing game due to its well-written story and replayability. Keep playing and you'll find yourself falling in love with Hades a little bit more, each time!
Mortal Shell
TechsnGames Rating: 8/10
Similar to Dark Souls, this game has a dark story, innovative gameplay, and spectacular graphics display that can overwhelm any fans of the genre. Its duration and limited variety in some aspects will definitely leave you wanting for a second chapter.
Overall, the game is phenomenal due to its immersive world and innovative mechanics that are praiseworthy for the devs behind the game. The loading times were kind of lengthy, but we believe it's the Unreal Engine's fault, though. Hopefully, a continuation will be released in the future to seal the deal once and for all.
TechsnGames Awards Best RPG Games 2021: Nioh 2
TechsnGames Rating: 8/10
Nioh 2 is a perfectly-balanced game in all of its aspects. It might be frustrating at certain times, but the first victory over the big bad demon does feel satisfying. Playing this game for long periods will ignite a thirst from within to continue your journey all across Japan. However, keep in mind that Nioh 2 is not for the weak of heart.
This game is more than just the continuation of the Nioh legacy. After learning from the mistakes of the first game, the devs are confident that this RPG won't anymore disappoint. Truly, Nioh 2 is won't be your typical RPG game.
Persona 5 Royal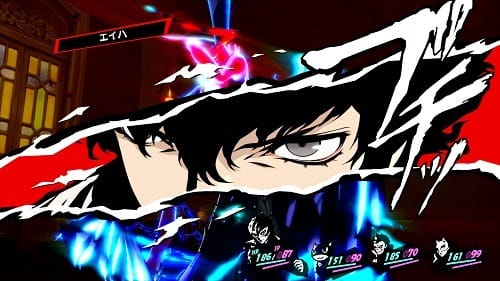 TechsnGames Rating: 9/10
Persona 5 captures all the promises of the original while adding more into the mix. The game is truly rewarding, captivating, and offers an enjoyable gaming experience from all of its essence. This is one of the few games that have ever hooked me as an RPG fan.
So, if you're finding for a good RPG for starters, we would recommend playing Persona 5. Its bold, beautiful, and confident presentation and execution clearly show how serious the devs are when making this game. Lastly, this JRPG is the crown jewel of the series.
Final Fantasy VII Remake
TechsnGames Rating: 10/10
One thing is for sure, the game's legacy created another legacy. This is the Final Fantasy for the current generation who wanted to experience a glint of the game's exceptionality. Square Enix really knows how to blend the past with the present. And if you're a true fan of JRPGs, this is a must-have game to play!
XCOM: Chimera Squad
TechsnGames Rating: 8/10
If you want a small tactical game that plays well and looks good, then this is for you. XCOM: Chimera Squad is proof that Firaxis are masters of the RPG genre. This is the perfect point for RPG newcomers, yet featuring enough depth for franchise fans.
This RPG also offers fresh new ways for you to play. Each change needs a new type of strategy, and each new turn tilts what you know about XCOM. Chimera Squad's daring, new take offers a completely different feel and tension from other past XCOM games.
Yakuza: Like a Dragon
TechsnGames Rating: 8/10
If you're a fan of the Yakuza series, then you should play this one too. This is their newest entry that features not only a brand-new character but also an improved story that will carry you until the end. The job systems aren't that complex, but the fights still require a strategy to effectively manage large groups of enemies. Overall, the game stays true to its classic elements, even though there are lots of newly added features.
Genshin Impact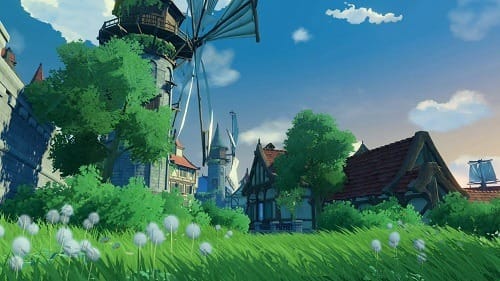 TechsnGames Rating: 10/10
Genshin Impact is an RPG full of unbridled joy and appeal. In this world, you'll feel like a child visiting a theme park for the first time – mesmerized, dazzled, and completely swept away. If you can overlook some of the flaws, like the game's ghoulish monetization model, you'll like this one.
Aside from that, this game feels a lot more like Breath of the Wild but is definitely a new game at the same time. Genshin Impact offers a ton of things for you to do and explore, making it highly recommended for every RPG game fan. The combat, graphics, and mechanics make the game truly worth playing.
TechsnGames Awards Best RPG Games 2021: Baldur's Gate III
TechsnGames Rating: 10/10
Baldur's Gate 3 features an expansive world, with characters that all seem to have something to say. What makes this game so special is the meticulous details you can see, especially during cinematics. With countless opportunities this game offers, Baldur's Gate 3 looks like a promising start for a deep, immersive, role-playing game.
Immortals Fenyx Rising
TechsnGames Rating: 7/10
Immortals Fenyx Rising is an awesome game filled with wonderful movement, satisfying activities, and adrenaline-filled combat. What makes this game a must-play is that it's far from being a clone of Odyssey by introducing a new world worth exploring.
Despite not being that innovative or groundbreaking, Immortals Fenyx Rising contains some winning formulas inspired by other games to still make it worthwhile. Overall, this is a fun, fast-paced game that shares some similarities with the Breath of the Wild. The only difference is that TechsnGames prefer this RPG game better.
Mount & Blade II: Bannerlord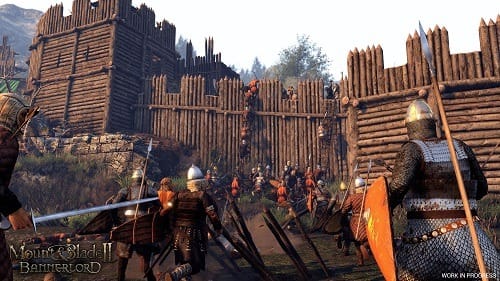 TechsnGames Rating: 9/10
Overall, Mount & Blade: Bannerlord is an amazing game. It contains a deeply engaging world that makes it worth trying. Even though it used to be buggy, TaleWorlds continues to polish it with patches and listens to their community. Overall, Mount & Blade II: Bannerlord is a very satisfying strategy battlefield game.
Cyberpunk 2077
TechsnGames Rating: 9/10
Playing Cyberpunk 2077 provides a deep, immersive experience unlike anything else. The mechanics are topnotch, and there's always something for you in this world. Furthermore, the game offers different life paths to choose from – all of which give the player their own experience of the story. Combined with hundreds of customizations, there's plenty of material that will surely last over a long time.
It was not an easy task, but Cyberpunk 2077 manages to do some justice to the hype it created. Indeed, we would like more extensions in the campaign and, of course, those pesky bugs need to get fixed ASAP. Nevertheless, the devs created the most detailed urban setting we have ever seen that's far beyond match.
TechsnGames Awards Best RPG Games 2021: Wasteland 3
TechsnGames Rating: 10/10
If you want to have a blast, try playing Wasteland 3. Its well-balanced difficulty feels "just right" for both the story and the world. It's the best RPG game that blends the player's choice with some great combat.
Overall, we felt that Wasteland 3 is an amazing successor to a great franchise, that will make you addicted within the first 20 minutes of playing. It also offers a compelling story, along with some unexpected twists that matter. Because of these, it is impossible not to recommend this to RPG fans.
World of Warcraft: Shadowlands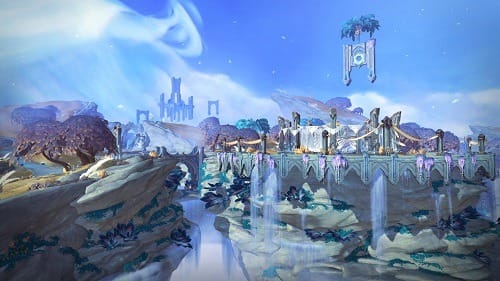 TechsnGames Rating: 9/10
Obviously, World of Warcraft: Shadowlands isn't perfect yet. There are some balancing and tweaking needed to be addressed throughout the expansion. However, this is an expansion where we can say the core systems and mechanics feel solid. Blizzard carefully thought about the balance between giving us plenty to do, while also being aware of the fact that not all can play always.
Moreover, Blizzard really played it safe with the numerous takes on established structures and systems, but still, let players enjoy these features via factions and themed zones. Overall, Shadowlands has a great story and awesome graphical displays. Truly, it's a masterpiece that's very immersive for an RPG game.
Assassin's Creed Valhalla
TechsnGames Rating: 9/10
At the heart of Assassin's Creed Valhalla is a surprisingly cynical story about overzealous leaders, big ambitions, and heartbreaking disappointments. The world of Valhalla is so huge that many different opportunities await you.
So, if you're up for another Assassin's Creed game, why not try this latest installment? The game has a compelling story with a myriad of things to do. Now, this is the right place to show your interest in Viking culture.
Our Final Say…
2021 had some big RPG releases like Assassin's Creed Valhalla and Cyberpunk 2077, to name a few. While some of the games mentioned above aren't officially labeled as 'RPG', we still decided to include those that incorporated some role-playing elements. Thus, by being a little bit loose, it lets us realize that defining 'RPG' can be tricky sometimes.
Interested in Checking More Of Our Techsngames Awards?
https://techsngames.com/index.php/2020/12/27/techsngames-best-games-2020-selection/
https://techsngames.com/index.php/2020/12/29/techsngames-awards-best-vr-headset-2020/
https://techsngames.com/index.php/2020/09/28/the-guide-to-the-best-gaming-laptops-in-2020/
https://techsngames.com/index.php/2020/12/22/our-best-4k-tv-screens-of-2021/
https://techsngames.com/index.php/2020/11/28/become-the-ultimate-gamer-with-these-best-gaming-equipment-2020/
https://techsngames.com/index.php/2020/09/30/the-guide-to-the-best-gaming-pcs-in-2020/
https://techsngames.com/index.php/2020/12/22/feudal-kingdoms-the-indie-grand-strategy-game-weve-all-been-waiting-for/
Still have questions, or want to know more about the latest gaming news and console wars? Contact us at techsngames.com today!