TechsnGames Awards Best Gaming Chairs 2021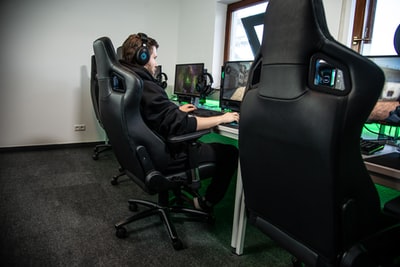 Why not take your eyes off the latest video cards even for a minute and look at something as important as the gaming chair? Especially when you play for long periods, kitchen stools won't work that much anymore. Your future you will thank you.
The best gaming chairs should look out for the user's back. So when it comes to chair design, lumbar support is always important. The first thing you should look at when picking the right one is whether it has any built-in support to maintain a healthy, ideal posture. Some even come with multi-adjustable arm-rests that work just as well. However, these features aren't cheap for the average gamer.
Fortunately, the list below is split into four categories to help you adjust to your capabilities. So, try checking out our best gaming chair 2021 offers right now.
Top-Notch Gaming Chair 2021
AKRacing Masters Series Premium Gaming Chair With High Backrest, Recliner, Swivel, Tilt, Rocker, And Seat Height Adjustment Mechanisms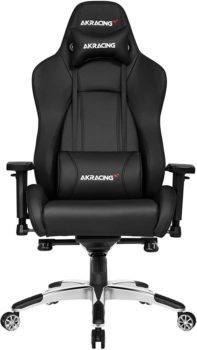 Going for only the best gaming chairs 2021 is always the right thing to do because it will benefit you more in the long run. What we have here is the best AKRacing Masters gaming chair around. It's made of top-notch PU leather on the front and back that's easy to clean and can last for more than 5 years of continuous use. Its metal frame also protects from unwanted corrosion caused by cold room temperatures. Overall, this AKRacing gaming chair is made with user comfort in mind. So, pick this product for your master race PC setup.
Pros:
Pricy
Maximum user comfort
Perfect for any gaming setup themes
Cons:
Has many variations to choose from
Single-colored
Best Gaming Chair 2021
AKRacing Core Series SX Gaming Chair W/ High Backrest, Recliner, Swivel, Tilt, Rocker And Seat Height Adjustment Mechanisms – Blue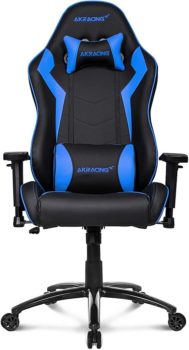 This AKRacing gaming chair ranks second in our list when it comes to being the best ones around. It's almost on par with our top-notch offer above, wherein user-comfort is the priority. When you want to add something blue to liven up your room, this gaming chair can perfectly blend in. AKRacing gaming chairs are perfect for professionals and amateurs alike.
Pros:
On-par with our top-notch offer
Maximizes user-comfort
Made of the best materials
Rust/corrosion-resistant
Cons:
Can still be pricy to the average gamer
Single-colored (blue)
Best Value Gaming Chair 2021
RESPAWN 110 Racing Style Gaming Chair, Reclining Ergonomic Chair with Footrest, in Red (RSP-110-RED)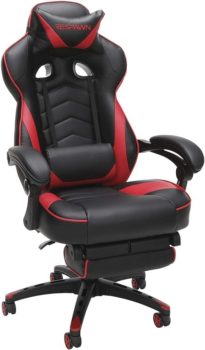 Indeed, only having the best gaming chair is important for every competitive gamer. But sometimes, you can opt to go with the best value if they can still be on par with the ones above. This RESPAWN gaming chair is an example of it. Its contoured racecar style gives the feeling of both comfort and luxury for every gamer. That's because the creators maximized ergonomic comfort while making this product. So, pick this RESPAWN gaming chair if you want to have a decent gaming starter setup.
Pros:
Multi-adjustable
Premium materials
Values ergonomics
Racecar style
Cons:
Best Budget Gaming Chair 2021
Gaming Chair Office Chair Racing Chair with Lumbar Support Arms Headrest High Back PU Leather Ergonomic Desk Chair Rolling Swivel Adjustable PC Computer Chair for Women Adults Girls (White)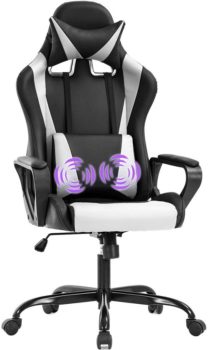 If you want to go on the 'budget' category while still being competitive in your gaming, maybe you can go for this BestOffice gaming chair. It has all the vibes and feels of the gaming chairs mentioned above, except for its mediocre design. However, a gaming chair is still a gaming chair so it won't matter that much, right?
Pros:
Maximum comfort
Cheap, but competitive
eSports vibe
perfect for every starter setup
Cons:
Conclusion:
There are plenty of reasons to invest in a dedicated gaming chair, but the biggest one still comes down to comfort. Gaming can be an extremely sedentary lifestyle. And if you've chosen to be that kind of guy, you're going to be in a world of hurt, that is, unless you pick an effective chair.
Interested in Checking More Of Our Techsngames Awards?
If you liked this article and love keyboards as much as we do, you might want to keep reading this as well:
TechsnGames Awards Best Keyboards 2021
Still have questions, or want to know more about the latest gaming tech? Contact us at techsngames.com today!