For women working at Activision Blizzard, another day of work could mean another day of humiliation, physical and mental torture, and sexual harassment, according to a lawsuit that has prompted a reckoning within the gaming world.
The claims paint a disturbing picture of an average Blizzard female employee: verbal abuse, retaliation, sexual harassment, and discrimination – a 'frat boy' workplace culture where men with their powerful friends objectified women's bodies and often joked about rape like it's a normal thing.
The lawsuit was brought in by California's Department of Fair Employment & Housing (DFEH) and sues the company for multiple accounts of unjust treatment towards its employees.
The fallout was swift and widespread, like a line of dominoes falling. Just recently, the company's president and its head of HR stepped down after its employees protested about the abuse and misconduct happening behind the curtains and thousands signed a petition demanding immediate change.
Even observers say that this situation could be a major turning point for an industry that has long struggled with unjust worker treatment and multiple forms of harassment.
What seems different now is that the issue has pushed people to call for a change not just at one specific company, but across the entire industry in general.
Activision Blizzard Scandal – Workplace That's Way Too Toxic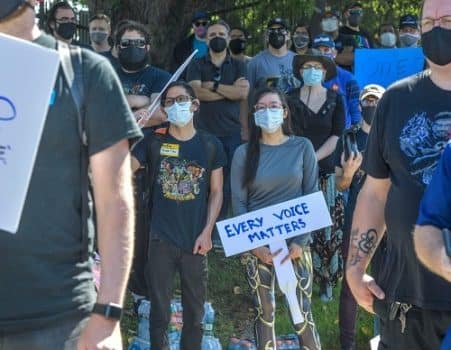 The gaming industry is not that known for its inclusive workplaces for diverse people of color. But Amanda Cote said that she wasn't surprised at all. That's because sexism pervades many areas of gaming since day one.
The lawsuit alleges female workers being kicked out of lactation rooms so men could hold a meeting. In another incident, male co-workers once allegedly passed around nude pics of a female colleague who was having a secret affair with her superior.
Such behavior was the norm, while serious discipline was habitually ignored. Employees who spoke out will either be deprived of projects or get laid off.
Overall, women say that Activision Blizzard fostered a toxic environment in which their contributions were less valued and often overlooked.
The company's workforce has male employees outnumbering the females by a ratio of 4:1, while all executive top-level positions are held by white males. Women have been reportedly being paid less than their male counterparts and often overlooked for promotions they worked hard for.
The lawsuit also contains claims of pregnancy discrimination, where some male colleagues gave negative evaluations once they're out for maternity leave. However, the company just shrugged off the allegations, calling the claims "distorted".
Even the CEO described the response as "tone deaf". He announced the company had hired a WilmerHale to conduct an internal investigation. However, employees are against the move since the law firm had an anti-union history and an allegiance to the corporation that will likely be biased in the long run.
Repercussions In The Gaming Industry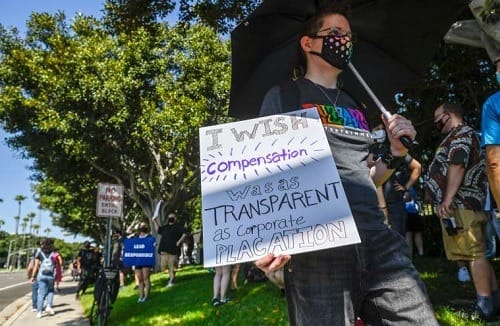 Experts say that Activision Blizzard scandal could be a major turning point in the entertainment world, particularly the gaming industry, as people demand that something must be done immediately.
Even shareholders are now suing the multibillion-dollar company, as they are economically damaged by its alleged continuous withholding of information on the lawsuit.
The mounting pressure and possible internal breakdown could also prompt other gaming companies to address workplace discrimination and harassment more seriously.
Last year, Ubisoft face similar allegations, prompting the company to invest heavily in global diversity audit, though its employees are calling for more intervention.
The repercussions could hold benefits for the workers, where they face daily stress and undergo precarious contract-based employment.
A study conducted in 2019 revealed that freelancers and contractors work at an average of 4.1 companies while regular employees can work at as many as 2.2 in the same period.
Following the walkout, organizers said that they would continue to make specific demands regarding transparency and rehabilitation of civil rights in oversight of promotion policies and other internal matters.
In recent years, the gaming industry has been welcoming to people of diversity. But Renee Gittins, a multi-disciplinary leader, and an executive director at International Game Developers Association (IGDA), said that it's still far from being over.
She added that today, the workforce consists of 71% male, 23% female, and 2% Black. The Activision Blizzard scandal is the latest sign people who have experienced social oppression firsthand feel more empowered to speak about these issues, which is common in the gaming industry.
And although there's still a long way to go, Gittins believed that this is a step on the right path.
What Activision Blizzard Is Losing Besides The PR War
Still have questions, or want to know more about the latest tech news and console wares? Contact us at techsngames.com today!