Xiaomi recently unveiled its latest concept phone that features a Quad-Curved Waterfall Display. This time, the smartphone takes on a different approach when it comes to being "curved". In a media release, Xiaomi said that its revolutionary "hyper quad-curved glass surface" was not easy to make because it requires a specific heat temperature to achieve its form factor.
The smartphone's unibody design, along with its curved display from all sides, means that it's completely port-free. Another good thing is that it's compatible with Xiaomi's recently unveiled 'Mi Air Charge Technology' which can charge devices at 5W as long as you're within the charging hub's range.
This concept device has an under-display camera to avoid any cutouts. The concept smartphone also features built-in speakers, pressure-sensitive haptic sensors, and an e-Sim. Despite the efforts to curve its display even further, this smartphone may just end up like the Mi Mix Alpha. However, a Xiaomi representative confirmed that this phone really exists and is being used by people inside the company.
My Thoughts About The Concept Phone
While I personally like the phone's build, some concerns about durability and its ability to identify accidental touches still linger in my mind.
The unveiling of this concept phone also hints that Xiaomi is trying to completely get rid of Type-C wired charging in the future. Last year, the company revealed its 80W wireless charging which future Xiaomi devices can support.
Xiaomi's Mi 11 recently got released. Meanwhile, why not check out an alternative below if you ain't planning on getting the Mi 11 yet?
High-End Phone 2021: Xiaomi Mi 10T 128GB, 64MP Camera, 5000 mAh Battery LTE 5G Factory Unlocked Smartphone (International Version)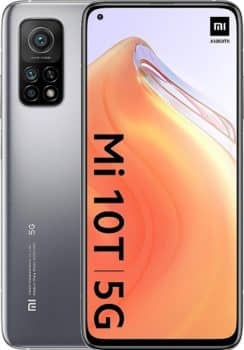 Here is the best Xiaomi smartphone we can offer right now. Aside from having a large storage space and a superb camera, another best thing about this smartphone is that it's 5G capable – which is perfect as the world is now slowly shifting towards it. Having this Mi 10T flagship will guarantee a future-proof device for many years to come.
Phone Specs
Starts at Android 10
6GB RAM
128GB Storage
7.4 x 3.94 x 2.68 inches
64MP Camera
LTE/5G
Type-C Charging
Pros:
Future-proof phone
For gaming or office, you name it!
Cons:
Expensive
Questionable durability
High-End Phone Case 2021: For Xiaomi Mi 10T Anti-Scratch Phone Case (Black)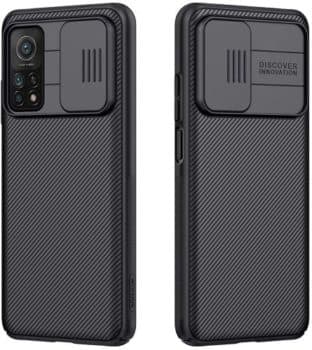 Aside from getting wet, you should also worry about your phone slipping from your hands someday. That's why we've included this offer to help protect your precious smartphone whenever those accidents happen. If you can afford its decent price, it's highly recommended to have this product along with your new Xiaomi smartphone. One day, it might just save your phone during accidental slipping.
Still have questions, or want to know more about the latest tech trends? Contact us at techsngames.com today!