Wireless charging has been changing the way people use and keep their gadgets working for the past few years. But the technology isn't done improving yet. Indeed, to push the technological advancements even further, Xiaomi recently teased a great leap forward in remote wireless charging.
It's capable of "energizing" your devices from several meters away – which is a lot more convenient than the current wireless chargers. This is one of the company's latest developments as far as remote wireless charging technology is concerned.
Dubbed as the Mi Air Charge, Xiaomi claimed it will even work with fitness bracelets, smartwatches, and other supported devices. The company aims to make living "truly wireless" by powering most of your smart home devices. However, a Xiaomi representative confirmed that no products involving the technology are scheduled for release this year.
So, How Does Remote Wireless Charging Work?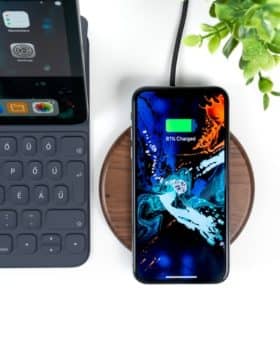 Xiaomi has shared some details of its wireless charging technology on its official blog. According to them, the technology is capable of charging up to two devices at a time over a couple of meters from the main charging source. The charging source features multiple phase interference antennas to accurately determine how far your devices are.
The phase control then directionally transmits the waves through beamforming. The receiving device contains a receiving antenna and beacon antenna. These antennas broadcast the position and convert the waves into electrical energy. In practice, you'll be able to charge your smart home devices as long as you're within range.
Don't get too excited though, as the Mi Air Charge is currently just a demo, so don't expect the product to be released sooner or later this 2021.
Some Wireless Charging Concerns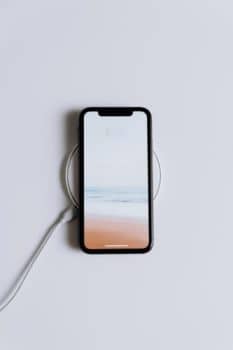 It's still unclear whether the company has applied for any regulatory approvals involving its new wireless tech. Aside from the obvious questions around availability and price, what would be the long-term repercussions of using the technology on the devices' batteries? Will it be on par with the conventional wired solutions? Should we worry about the power supply eating up a lot of space? Will there be any existing health hazards from prolonged exposure to its concentrated energy? Will it be compatible with other devices?
Is It Legit This Time?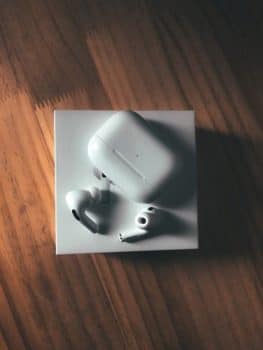 Still, you should be skeptical about it unless the tech has finally proven itself in the near future. Other companies like Energous have been making announcements about a similar tech for several years already, but the technology and hype are yet to gain some widespread recognition.
Aside from that Oppo in 2020 released a teaser showing a similar technology they called FreeVOOC. They released a video, demonstrating it on their Reno Ace Infinity smartphone. Nevertheless, its official launch is yet to be announced.
Final Thoughts…
Needless to say, the technology only delivers up to 5W at the moment, which is nowhere as fast as the 80W wireless charging solution shown last year. But hey, it's a good start, and the efficiency it would bring is enough to make you hyped up already. If this development becomes successful, imagine how more convenient life would be. While many companies have attempted but failed, it will be interesting if Xiaomi manages to break through first. Hopefully, we'll see the tech being implemented in next-generation smartphones soon.
Still have questions, or want to know more about the latest tech trends? Contact us at techsngames.com today!