The release of the next-gen Xbox Series X is just a few weeks away. And whenever a next-generation console releases, it comes with enhanced performance, higher-quality graphics, increased connectivity options, smoother gameplay, and a lot more. Not to mention that every new console comes with loads of new games along with it.
As the release date is coming closer, XBox is releasing more and more intriguing information including but not limited to its release, design, specs, games, and more. And depending on what we know so far, the new Series X gaming console can complement and even rival some of the best gaming laptops we currently have out there in the market.
To make sure you always stay updated with the latest information, we have created a solid set of information from the official announcements by Microsoft and some of the most credible leaks so you can know what to expect when you finally get your hands on the console.
In this article, we're going to discuss the Xbox Series X release date, design, price, specs, and everything we know so far.
So, let's dive in…
Xbox Series X Release Date
This year, Microsoft surprised everyone when they announced that this year, they're releasing not just one, but two different next-generation gaming console. The first is what everyone anticipated, the Xbox Series X gaming console. And the other one is an affordable and less powerful variation of the X Series, the Xbox Series S.
The pre-order for both of the models have already started on 22nd September 2020. And according to Microsoft, they will release and ship these pre-orders on 10th November.
Xbox Series X Price And Pre-orders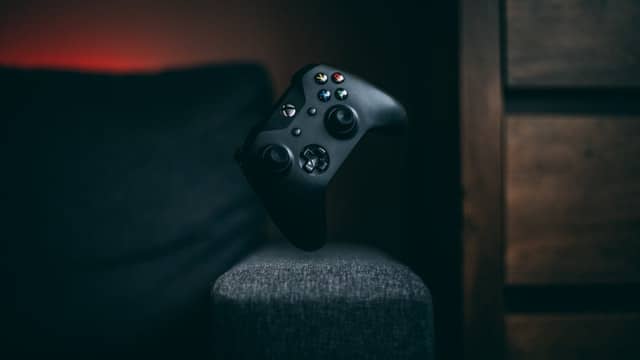 In their last announcement, Microsoft has finally confirmed that the price of the new Xbox Series X will be $499. Meanwhile, the price of the Xbox Series S gaming console is $299. Moreover, Microsoft also came up with an alternative payment plan for those who don't want to pay the full price tag at once. So, instead of paying $499 at once, you can opt for $34.99 EMI over the course of 24 months.
The pre-orders for the new Xbox series have already started on 22nd September that is set to release on 10th November.
According to Phil Spencer, the gaming chief of Xbox, the new Xbox Series won't be any short in power and people are ready to shell out this much money for a powerful gaming experience. At least that's what can be said from the company's success with Xbox One. According to him, thanks to the power and performance the Xbox One provided, it comfortably holds its position as one of the best selling gaming consoles. And that's even after being $100 more expensive than the current-gen PS4.
Xbox Series X Design
Thanks to the previous Series X reveals, we already know how the upcoming series X gaming console will look like for about a year. And it comes with a rectangular minimalist design that resembles a desktop computer.
This time, Xbox didn't go for any aggressive and kept things simple. And that's what made the upcoming Xbox stand out. This time, Microsoft invested in clean design and aesthetics just like laptops over aggressive angling and eccentric shapes.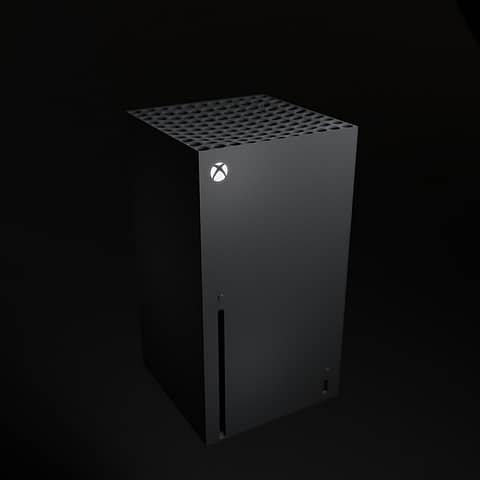 The new gaming console will have a bright Xbox logo and it comes with a disk slot which is great for those people who prefer physical copies of their games. The top of the console is interesting too as it has a bright green circle. However, we still aren't sure if its a green LED light or reflective paint.
There is one thing that a lot of people and gamers are talking about and it's the size of the new console. According to the presentation video, it seemed rather huge. However, according to the members of GameSpot, the console is hardly 3 times taller than its current controller. And the width is the almost same as the width of the controller. And if that's true, then the Series X console would be relatively smaller but it can still be a trouble for the game centers.
One of the best features of the new console design is that you can keep it both in a horizontal and vertical position. Moreover, thanks to the console's large size, it is able to cool the machine off with one large cooling fan. As a result, the sound of the Series X console would be no more than the One Series.
Series X Specifications
Before we dive into the detailed analysis of the specs of the new Series X console, let's see what specs the next-gen console is coming up with below:
CPU: Octa-core custom Zen 2 processor with 3.8 GHz clock speed.
Graphics: Custom RDNA 2 graphics card with 12 TFLOPs.
RAM: 16GB DDR6.
Internal Storage: 1TB NVME SSD.
Expandable Storage Space: 1 TB SSD that matches the original internal storage.
External Storage Support: USB 3.2 external HDD.
Optical Drive: 4K UHD blu-ray drive.
Performance: Up to 120 FPS. 4K gaming at 60 FPS.
Analyzing The Specs
Before we discuss the specs any further, you should know that there is a rumor around that suggests that Microsoft is launching not one, but two separate versions of the Xbox Series X gaming console. One with lower specs is rumored to be named as Lockhart and the other premium model is named as Anaconda.
The premium model of Series X will surely come with 1TB custom SSD which is the same amount of internal storage as the One Series. However, the NVMe SSD is significantly faster than any SSD of the previous generation. As a result, you will enjoy faster loading time and smoother gaming experience.
And if the storage of 1TB SSD isn't enough for you, then you can expand it by adding another 1TB custom NVMe SSD by Microsoft. You can even use the USB 3.2 to expand the storage further.
Moreover, the upcoming Xbox will also have a feature, Quick Resume, that will allow it to suspend up to 5 different games at once.
The premium version of Xbox Series X will come with custom made AMD Zen 2 processor and RDNA 2 graphics that will help you play games with a power up to 12 TFLOPs. Also, according to the recent reports, the lower-tier Series X Lockhart might have a power up to 7.9 teraflops which is still pretty awesome. It also says that you can achieve a frame rate up to 120 frames per second which means absolutely smooth gaming experience.
The New Series X Games
With the help of the recent announcements by Microsoft and our insider reports, we have prepared a list of pretty much all the games that will launch with Series X.
The first game that everyone is expecting to see is Halo Infinite. The hype for this game began long ago with its teaser trailer at E3 2018 when the gaming enthusiasts got a glimpse of the main protagonist of the game during the announcement event of the Xbox Series X.
Cyberpunk 2077 is yet another game that everyone is waiting for. And on November 19th, this highly anticipated game is coming to all the next-gen gaming consoles, including Xbox Series X. According to Adam Kicinski, the president of CD Projekt Red, this new game is sure to get the best out of extremely powerful future gaming equipment. And no other equipment than the next-gen gaming console can run it.
Bethesda studio is also announced to release Starfield and Elder Scrolls VI. However, it hasn't made all the details public yet.
Meanwhile, Senua's Saga: Hellblazer 2 has become the first-ever game to officially released for the upcoming Xbox series. And its gameplay was demonstrated in the console in real-time that mesmerized everyone.
On top of that, EA has announced that they are taking extra time to create and release the new Battlefield 6 that will be supported only on the next generation gaming consoles like PlayStation 5 and Microsoft's Xbox Series X. The game is set to release in early 2021.
Will It Be VR Ready?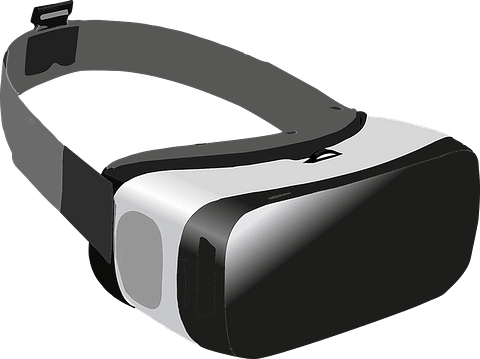 Unfortunately, the new Xbox Series X isn't going to support VR gaming. In fact, Microsoft has no intention of making its gaming console VR-ready shortly. That's because the company is more focused on equipping its computers with virtual reality as of now.
According to an interview with Phil Spencer, the Xbox leader, nobody who prefers gaming consoles asks for the virtual reality gaming experience. He said that the customers know that they will move to the PC if they want the best VR experience. He said that there is no one right now who is selling millions of VR headsets for gamers. So, they are not focusing on making the consoles VR-ready. They might consider it in the future, but not right now.
So, if you're looking for the best VR gaming experience with a console, then your best choice right now is the upcoming PlayStation 5 and its VR 2 headset. PlayStation 5 is also set to release on November 12th in major countries including the US and on November 19th for the rest of the world.
Still have questions? Contact us on www.techsngames.com today!