With over 150 million players worldwide, the legendary free-to-play tank simulator – World of Tanks – is finally on Steam. From here on, players of the regular PC version and Steam will be able to hull-down, sidescrape, and "pen" with each other in immersive PvP battles this strategic shooter game is known for. The Steam version is only for new accounts and will feature everything the PC version has to offer.
World of Tanks has thrilled millions of players worldwide, introducing unique armored warfare across dozens of stunning maps (and many more additions in future updates) among 11 different nations (Britain, China, Italy, Japan, Czechoslovakia, France, Germany, Poland, the USSR, Sweden, and the US) and 600 vehicles (including wheeled ones!)
World Of Tanks Is Now On Steam– Roll Out Tankers!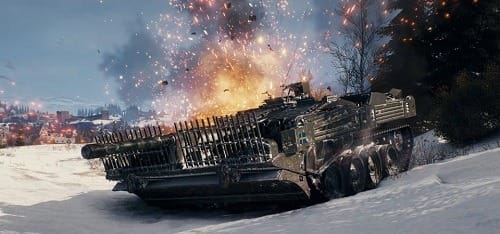 Players will have the opportunity to experience realistic sound and graphics intended to create an atmosphere of intense tank warfare, get to master five vehicle classes to encourage balance and diversity, fight in unique maps based on real places, and hone their tanking skills in different game modes that suit one's playstyle.
And, thanks to WoT's strong fanbase, it has won 2 Guinness Awards and 4 Golden Joystick Awards.
According to Wargaming CEO Victor Kislyi, the company's greatest pride was that created a game so loved by millions of players for a decade now. This tank simulator game has brought people of all ages from around the world, and that's something noteworthy. For him, World of Tanks has become more than a game, evolving into a genuine hobby where the bond and camaraderie among players is more than the platoon, especially those with groups. Meanwhile, Nathaniel Blue of Valve, also expressed his gratitude to be in a partnership with Wargaming.
However, There's A Catch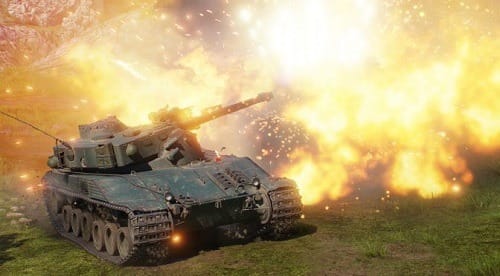 After 10 years of running with its dedicated launcher, Steam recruits will now be able to explore hundreds of WWII and Cold War Era vehicles, hone their tanking skills, and experience World of Tanks' intense battles. The Steam client is exactly the same as the WoT PC version, with full cross-play. However, all your progress and accounts CANNOT be carried on. So, if you wanna play on Steam, think twice before making another account.
That's something that appears to be a major turn-off with the fanbase, especially among the veteran tankers. We just hope they'll reconsider it at some point. WoT's Steam reviews are currently filled with disappointments at the prospect of having to start all over again just to play on Steam – despite Steam still installing the Wargaming client and asking for a new account.
So, what are you waiting for, tanker? Head to Steam and be your own commander. Choose your preferred nation and tech tree line, and carry thousands of battles until you become top tier!
Still have questions, or want to know more about the latest gaming news and console wares? Contact us at techsngames.com today!