Microsoft has integrated many new features in Windows 11, some of those are already available in the Initial Preview build. And yes, Android app emulation will arrive in later builds. But for now, you can try the Snap Assist options, which are one of the most useful features around. However, the Start menu may not be the only element that might be receiving a visual overhaul. According to reports, Windows 11 will feature a new Black Screen of Death ('BSOD'), instead of the infamous blue one. It will be the first major tweak of the Windows 11 interface ever since the QR codes arrived in 2016.
According to sources, whether the new Black Screen of Death will be fully implemented in the latest preview build remains to be seen. But Microsoft is planning to switch to a black background to better match the look and feel of Windows 11.
What Is The Blue Screen of Death?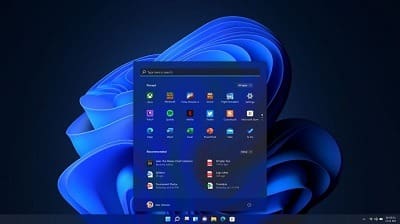 The BSOD is Windows' own bug check, and it usually includes a dump of data to help the nerds figure out the system fault that caused the error screen.
The Black screen of death can be traced all the way back to Windows 3.0. In Windows 8, a sad face has been added. While in Windows 11, aside from the new black background, the rest of the BSOD screen remains unchanged, including the relevant error and QR codes.
Because the new update isn't official yet, those who have the first preview build of Windows 11 will need to take a few extra steps for it to show up.
Wanna Change Your Blue Screen Of Death To Black?
According to @xenopanther on Twitter, you can get the new BSOD by changing your registry. Just head to HKLM\SYSTEM\CurrentControlSet\Control\CrashControl and change the DisplayPreReleaseColor to 0. Make sure to double-check all your edits before restarting your system. Then do a system crash by killing some critical Windows processes. However, you must do this AT YOUR OWN RISK.
This isn't the first time Microsoft has tested with different colors. Looking back, a preview of Windows 10 used a green one for a short time. Meanwhile, Vista and '98 had Red Screens of Death when it comes to graphics card-related issues. But the Blue screen of Death has been around for three decades, with subtle changes over the years.
The Takeaway
Microsoft's shift from Blue to Black remains to be seen. However, reports believe that the company is tweaking other parts of the interface to make Windows 11 feel more modern. We've reached to Microsoft and asked if the new update is coming in the latest build of Windows 11, or if it's gonna stick for only a while.
Windows will be more available in the latter part of the year, but a company spokesperson said that there's nothing to further to share for now.
Still have questions, or want to know more about the latest tech news and console wares? Contact us at techsngames.com today!