5G technology has become a real tech buzzword in 2020 and everyone is talking about how incredibly fast internet connection it can deliver to mobile devices. However, since the average users are already enjoying high-speed internet connection and download thanks to 4G LTE, can 5G make any difference in their lives?
In this article, we're going to discuss the origin of the 5G technology, how it works, and what are the other potential benefits of 5G beyond the increase in data speed.
So, without further ado, let's dive in…
What Is 5G Technology And How Was The Journey To 5G Like?
5G is the fifth generation of wireless communication and network technology that aligns with the 3GPP standards. This is essentially the next generation of cellphone and wireless communication network that is already spreading across many cities of the US and the other countries around the world. And it is believed that this will create a new path towards the network connectivity which might have a whole set of new and interesting uses.
In 1979, we witnessed the first introduction of the first generation wireless communication network with 800 MHz spectrum which we know as the 1G. And thanks to that, people all around the world were capable of calling other people with a cellphone. And then back in 1991, we're introduced to the 2G. This made sending text messages, images, and videos over the cellphone. This utilized the 1.9 GHz network spectrum.
After that, 3G came to the wireless communication world which utilized the 2.1 GHz network spectrum while having a broader bandwidth than 2G. 3G technology had MIMO(Multiple Input Multiple Output) systems that favored adding extra antennas to the wireless devices. As a result, this increased the device capacity and bandwidth and had a hypothetical data transfer speed of 40Mbps.
Then we have the 4G network technology which was first introduced in 2009 and it far surpassed the 3G in terms of speed and usability. It used two different network frequencies which are 700 MHz and 5.2 GHz and it has a theoretical speed of 400Mbps.
Enters 5G Technology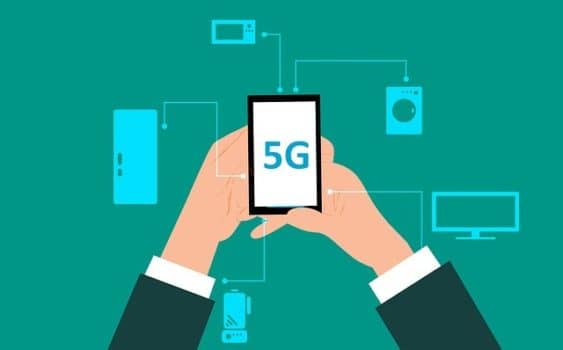 Then comes the latest fifth generation of cellular network and connectivity that uses the following network frequencies: 600 MHz, 2.5 GHz, 28 GHz, and 39 GHz. Theoretically, the 5G network transfer speed should be 10 times faster than the 4G speed. In other words, the data transfer speed of 5G should be 20Gbps according to the theory. While we didn't yet reach such high speed, we're near 2Gbps using commercial mobile broadband.
The CIO for the Los Angeles, Ted Ross, said that even if we achieve speed as fast as 4Gbps, we could be able to use this technology for remote vital sign reading, city infrastructure, automobile, and even remote surgeries and telemedicine.
However, since the density of the essential cell sites for 5G is quite high, smooth handovers are quite important. Samsung has already shown us a smooth handover in a 2019 South Korean racetrack. In that event, a racing car that was moving at the speed of 130 mph was able to download data at a high speed of 1Gbps using the 28 GHz bandwidth.
4G vs. 5G: How Are They Different?
If we're to hold a showdown of 4G vs. 5G, then the later would have three distinct advantages of the 4G network. These advantages are:
The connection speed is going to be 10 times higher than 4G.
5G would have much lower latency than the 4G.
It would be able to connect a large number of devices at once without any lag.
A smartphone or any other device that supports 4G or 5G will have a few antennas inside them. These antennas inside the cellphones and other devices can send or receive any signal from the wireless network towers' multiple antennas that are capable of sending or receiving signals from dozens of devices at once.
As the antennas of the towers receive these transmitted signals from a wireless tech-enabled device, they send these signals to the providers' networks. And after that, the signals find the right device or device it was intended whether the device is a cellphone or other cellular devices.
With 5G, this whole operation will be carried out at a superfast speed that will provide the ultimate connectivity and responsiveness which you have never witnessed in the previous cellular connections.
Understanding The Elements Of Mobile Network
To understand more about 5G technology and the reasons it is better than 4G, you need to understand some basics first. Every single wireless network has two common things in them. They are:
Radio Access Network(RAN)
The Core Network
Let's start our discussion with RAN which itself is a network of many different elements. These element or essential parts are:
Small Cells
Macro Cells
Towers
Masts
Home System and Building.
And these elements of RAN make sure that all the cellular devices and mobile device users stay connected with the core network.
The small cells are really important for the 5G network connectivity. It helps establish the short-range connections that are just a few millimeters in frequency. These small cells are going to group up in a more dense way whenever you will be needing faster connections and non-stop connectivity.
On the other hand, the 5G macrocells are using the latest massive MIMO-type antennas. In simpler terms, the macrocells simultaneously sending and receiving multiple data signals to and from multiple devices. In other words, mobile users are now less likely to face sudden disconnection.
While it's true that the MIMO antennas are available for the 4G network now, they are really organic or fundamental for the 5G network.
Meanwhile, the core network is the data exchange network that manages and controls voice, data, and other internet connections. However, with 5G, the whole network is way more compatible to connect with the cloud services and internet across all the servers of the network. As a result, it greatly enhances the response time and reduces latency.
And thanks to this, many important elements that are necessary for the success of 5G, such as network slicing and network function virtualization, can be easily used and managed in the core.
Are 5G Devices Available Today?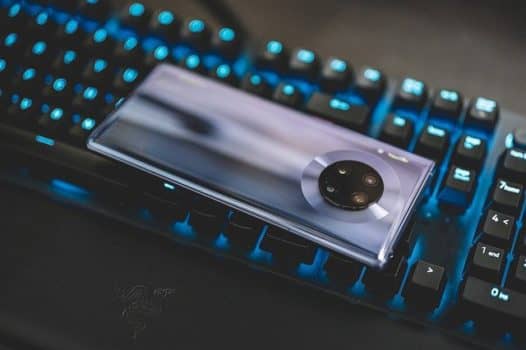 In 2019, only 1% of all the mobile devices sold around the world were 5G capable. However, In 2020 so far, 18% of the total mobile devices sold around the world is 5G compatible.
In April 2019, Samsung introduced Galaxy S10 which was the first 5G compatible smartphone. And after February 2020, all the flagship phones of Samsung is announced to be 5G enabled.
Not only Samsung but other smartphone companies such as OnePlus, Xiaomi, and Vivo has also started releasing 5G smartphones.
But the 5G compatibility isn't just limited to smartphones. For example, Samsung has invented 5G modems featuring in Exynos 990 processor that shoot up a max download speed of 7.35Gbps. Meanwhile, Qualcomm's X55 modem peaked at 7.5Gbps.
As this thing evolves, devices with 5G tech will find its place inside your cars, household devices, AR headsets, and much more. This will make the world more connected than ever.
Low Latency: The Most Important Yet Most Underrated Aspect Of 5G
While speed is the biggest aspect of 5G, there is one more thing that makes 5G incredibly special. And it's the ultra-low latency. In simple words, latency is the amount of time it takes to send data from one point to another. And we usually count this in milliseconds.
When comparing with 4G, the latest 5G network has 5000 perfect less latency. In other words, once totally developed, 5G will have a latency as low as 1 ms compared to 50 ms latency of 4G.
According to Derek Johnstone, since 5G will have a latency that is less than 10 ms, the interaction with things that are a thousand miles away will essentially become real-time. With this, we can develop effective autonomous vehicles, connect as many as 1 million devices within 1 sq. km, connect CCTV, street lights, and traffic signals and make them work remotely.
What Are Some Important Uses And Benefits Of 5G Network Technology?
From transportation to healthcare to smart cities, 5G technology is creating new opportunities that will change the way we do things. Here are a few benefits of using 5G tech in our daily lives:
Enhanced Productivity With 5G Technology
The future is going to witness a significant change in how we currently work. Using 5G, the companies can utilize the use of VR and AI to hold meetings and improve the productivity of the workforce using cloud-based apps.
As more and more companies are feeling the need for remote working for the employees rather than desk jobs, the unprecedented connectivity and speed of 5G will help employees achieve it with fewer hassles. As employees will be able to work from most of the places, it will increase productivity significantly.
A Huge Change In Facilities
Organizations with big buildings that need constant connectivity can benefit from 5G technology. Right now, big organizations that transfer huge amounts of data from one place to another or a workforce with a large number of cellular devices, are facing constant connectivity and network problems.
With continuous connectivity and high-speed data transfer capability, 5G is ideal for these big organizations and campuses. Therefore, any facility that adapted to 5G technology will be at an advantage.
For example, Rush hospital from Chicago became the first hospital to use 5G connectivity in its systems. As a result, now they are able to practice remote medicine and instantly transfer large lab files for faster resolution. According to them, faster and responsive mobile connectivity is essential to maintain a large clinical integrated system. And the introduction of 5G helped them achieve it.
Making AR And VR Into Business Reality
Whether we're talking about VR devices or the AR, with the help of 5G, we can transform the whole business idea by delivering the content to a large number of devices, all at once. 5G technology has a high-speed internet connection, low latency, and flawless responsiveness. With this, many organizations can use AR and VR in entertainment, education, and even in the jobs.
And when we combine this with AI, contents can be delivered dynamically at a scale so large that we have never seen before. And it doesn't end with this. With 5G, the employees can also adapt the content according to their needs. This will make working a lot easier and efficient.
Autonomous Vehicle With 5G Technology
The V2X technology will create a solid ground for the start of the era of autonomous technology. As the 5G technology comes with really low latency, the vehicles can work with real-time updates of several layers of information. For instance, autonomous vehicles can receive instant data on hazards that are out of the line of sight which will allow the vehicles to respond to the situation in the safest possible way.
When Is 5G Technology Coming?
As of now, several big communication companies of the US such as AT&T, T-Mobile, and Verizon have already launched 5G. However, right now till February 2020, they are just covering 40 metropolitan cities and the nearby areas. So, if you're living in one of those 5G upgraded areas, you're already capable of accessing 5G and improve your lives through it. Here are some major updates:
Verizon announced that they have expanded the 5G network to 34 US cities.
Sprint has confirmed that around 20 million people in the major US metropolitan areas are using its 5G.
AT&T said that it is offering its 5G service in more than 35 metro cities that are leveraging Sub-6 bands.
Want to know more about 5G and other latest technology? Visit www.techsngames.com today!