Netflix's latest financial results have confirmed that it will expand its reach into the gaming world, starting primarily on mobile devices. They also said that its games will be free-to-play, without extra costs to any additional content.
The streaming platform's subscribers declined in recent months – a sign that the venture is reaching a near-term saturation point. Expansion by entering the gaming industry may just entice more new customers while reducing churn.
Indeed, intellectual property and data are the crucial factors behind its enormous success as a streaming service. The production company has revolutionized streaming to the next level by using streaming video data to guide original content production and recommend what to watch next. The value of an owned intellectual property has increase companies' hold of their own creations and distribute content by themselves through streaming instead of selling it to others.
The results have led to Netflix dominating the entertainment industry. However, a trail of copycat subscription services with "some weird algorithmic processes" from media companies followed suit, aside from being a creative product that some find lacking in artistic taste.
Netflix Gaming Development Strategy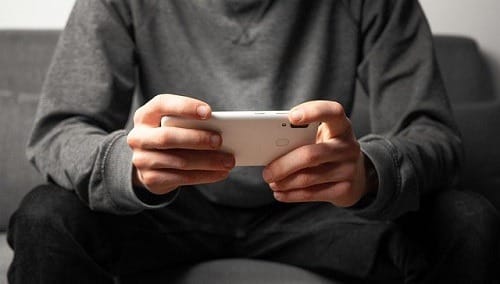 Greg Peters, the product chief at Netflix, acknowledges the company will learn and grow as they develop video games along the way. He also noted that gaming allows users a chance of involving their favorite characters in other parts of the gaming world.
Additionally, that user-base decision-making will guide Netflix -not only in making a creative decision but also in better games. If a Netflix-owned series has fan-favorite characters that users would love to see more scenes of them, they might consider adding more seasons in the future.
Peters noted that maybe someday, we could see a game-related film or series to demonstrate the rich interplay between the different forms of entertainment.
Indeed, Netflix will license some games, but Peters said that the company's intellectual property is a key differentiating factor, as rivals like Google and Microsoft can attest.
Peters added that they are aware of how serious the fans are in engaging further. That's why they'll provide a significant amount of time and opportunity where they can engage and explore. That way, users will stay in the Netflix ecosystem.
Gaming won't become an independent driver of revenue right away, but at least it's a good place for the streaming platform to start. But for anyone curious about Netflix's decision to expand in gaming, the rationale is clear: Netflix founder and co-chief executive Reed Hasting hopes what happened in video streaming will be the same case for gaming development.
On The Search For Talent
The company is currently on the hunt for talent as well though, where it uses Black Mirror: Bandersnatch as an example of interactive content. Meanwhile, as the company has shown an increased interest in gaming over the recent years, you can expect another series – this time featuring League of Legends – coming soon.
Still have questions, or want to know more about the latest tech news and console wares? Contact us at techsngames.com today!