Secret Apps That Look Like Games; Are you trying to hide your texting conversations from a friend or colleague? There are several Android and iOS secret apps that look like games, and if you use them, your partner will never suspect that you have an extra chat app installed.
Even when they look at their screen and see the installed app, they don't realize it's a chat app because the icon looks like a game app icon. You can keep your chats hidden using those apps instead of iMessage, WhatsApp, or your Android phone's built-in texting app.
So even if they snoop in your WhatsApp messages, they won't see the hidden chats you have in another app. here are the top 10 Secret Apps That Look Like Games.
The Best Secret Apps That Look Like Games
You can keep your chats hidden using those apps instead of iMessage, WhatsApp, or your Android phone's built-in texting app; here are the top 10 Secret Apps That Look Like Games.
2. Stealth Chat
Number 2 on our list of secret messaging apps that look like games is Stealth Chat, a privacy-focused alternative that claims not to store any information about your chats, media, contacts, and the like.
Despite its bold claim, it has a user rating of just 3.4 stars out of just over 700 reviews. Do you think it's worth it?
3. Hide My Text
With over 10,000 downloads and 100+ ratings equivalent to a 4.0 rating, this app is sure to be loved by its regular customers.
Hide My Text allows users to convert the text messages they want to hide into hidden secret codes.
In other words, it roughly encrypts your messages, making them unreadable to anyone but you.
4. Ninja Messages
Cool sounding name, a nice logo, and all the bling. Can the Ninja Messages app live up to its self-proclaimed hype?
Two of the best features of this app that I think you will love are the disappearing messages and app lock features.
5. TextU
The main feature of these game-like secret messaging apps is message encryption. However, TextU takes it a step further by offering a privacy feature so good that no one can take a screenshot of your secure messages.
You can also customize your notification for messages you don't want anyone else to see so that it notifies you with a sound that only you recognize. How cool is that?
5. Calculator Pro+ – Secret Apps That Look Like Games
The Calculator Pro+ app stands out from the crowd in its calculator. Don't get me wrong, it's not just a calculator…it's a calculator in every way, only you can hide your secret messages and call logs, while also sending text messages between users.
This app reminds me a lot of the Gallery Vault app I wrote about in this post. You should check it out if you are also interested in hiding videos and photos.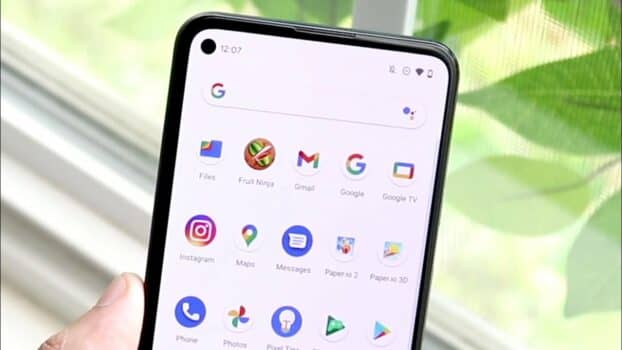 Secret Message Apps That Look Like iPhone Games
6. Secret Messenger
The Secret Messenger IOS app, when it comes to writing app descriptions on the Apple App Store, probably has some of the laziest content writers out there.
A look at your app's page description (just 2 paragraphs) shows that the writer was lazy or that the app isn't worth telling us about it.
However, it is worth noting that this app has received a 5.0 rating from over 1,900 reviews. That's incredible!
7. NetSfere Secure Messaging
Honestly, the 4.5-star rating on this cheater app for Android is enough to tempt you into downloading it.
Most reviews are blank 5 stars! However, only humans have given a rating, so this is not convincing at best.
The main difference between NetSfere Secure Messaging and the competition is that their product is not aimed at people like you and me.
Instead, it is a highly secure cloud-based mobile messaging service made for businesses and promises collaboration, control, and compliance.
If what I just wrote doesn't seem too vague to you, then you are definitely their target audience and you should have this app.
8. CellCrypt – Secret Apps That Look Like Games
So this is what happens with Cellcrypt. It has recently withdrawn from the consumer market, a disclaimer on the app store page boldly states.
Now Cellcrypt can only be used by companies and the government to encrypt their internal communications.
So if your recent installation of this alleged secret cheat messaging app magically stopped working after 5 days, now you know why.
Some of you may still be curious about what the app actually is like, so here's a download link for you.
9. Seecrypt
Seecrypt, like its sibling, also revolves around some mumbo jumbo top secret government encryption secrets.
Like the previous one, only companies and governments can use it after passing an approval process.
The amazing thing about these types of apps is that they may look like your typical messaging app, but it doesn't make you look cool.
Under the hood, it packs some of the best military-grade encryption in its class… features that everyday people don't need, even in this age of privacy concerns.
10. Fort Knoxster
FREE is the order of the day at FortKnoxster.
You can chat for FREE and call your friends and family from anywhere in the world.
Free video calls, free voice calls, and end-to-end encryption are available for free. They also provide self-destructive messages.
Conclusion – What are the Secret Apps That Look Like Games?
Calculator Pro+ is the best secret app that looks like games. Maybe a calculator doesn't exactly fit into the "game" category, but the app ticks all the boxes.
Not only does the icon not look like a messaging app, but even when you open the app, there's no way to tell if it's a messaging app or if you can access your private chats without knowing your special PIN.
Now up to you, what other game-like secret messaging apps for iPhone and Android phones have you used or known about? Let us know in the comments below.