It has already been four years since we've learned about Google's mysterious project called Fuchsia OS. The company has been working on it behind closed doors, that's why information regarding the project is limited. But what we know, Fuchsia is not Linux-based. Rather, it will use a microkernel called Zircon – which has massive and better scalability. It's also unique because nobody really understands what the OS is for (yet). Add to it the fact that even those behind the project have all been remarkably coy since the beginning.
News about the Fuchsia OS has been short these past months which made people speculate if the project might have already been scrapped. Because of this, Google decided to open up a bit more to the public by asking for more outside contributors to participate in the project. According to them, they have created some measures for public contributors to see what's going on; thus, allowing more transparency.
Fuchsia OS Preview
It's been a while since we've seen more of the future OS, other than its UI sneak peek. Google said that Fuchsia doesn't have any development target yet, but it will most likely have another round of analysis.
We also know that the Fuchsia OS won't be a necessary replacement for both Chrome OS and Android. It was once used as a testbed on some Google products. But for now, Google simply calls Fuchsia as "production-grade OS, that's secure, inclusive, updatable, and pragmatic."
According to last year's interview with Google's Hiroshi Lockheimer characterized that the operating system may be optimized for other more form factors, other than laptops and phones.
Moreover, Google is publishing a "technical roadmap" to focus on establishing a driver framework for independent driver updates and the Fuschia Interface Definition Language (FIDL). It will improve the current subsystems by incorporating a new IO library, along with a component architecture.
Google currently runs many open-source projects, and Fuchsia seems to be one of them. As the company announces a new governance model, they'll start encouraging third-party contribution while heading towards the direction of Fuchsia.
So, What's Special About The Fuchsia OS?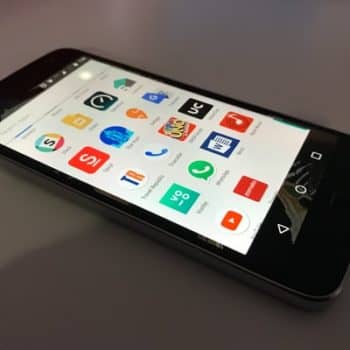 The concept of hybrid, just like the smooth blend between pink and purple, is the driving force behind the Fuchsia OS project. Through Fuchsia, your smart devices will finally be all under a single, unified OS. Over the years, state-of-the-art operating systems, like Android and Chrome OS, have proven their worth. However, the present era demands a more sophisticated OS to overcome the limitations of having fragmented software, for good.
Google seems to be aware of the future's demands, that's why they are quietly working on this operating system. Similar to AOSP, Fuchsia is also open-source. However, the difference lies in their capabilities. Fuchsia is expected to run all types of smart home device. Lastly, it will operate on modern Intel and ARM processors.
Still have questions, or want to know more about the latest tech news? Contact us at techsngames.com today!