TechsnGames best games 2020 selection, from Cold War to Cyberpunk – but who will claim the throne?
When the pandemic hit, we bid farewell to our loved ones and everything else beyond the walls of our homes. Now, with the outside world temporarily lost, we tried to look for a haven inside. And there, as if destined, sat Among Us. Millions of people who were hooked up on their phones remembered what it was to sit and play NES games. They began to play games again, but this time as a form of hobby.
Over these past months, TechsnGames compiled, voted, and debated itself to the series of compromises that is our best games of 2020. Any games that were released even before 2020, as long as still being most-played, are eligible in our list. And even though Cyberpunk 2077 was not widely embraced by most people, we still decided to include too.
Fall Guys
Personal Rating: 8/10
This game is more like the offspring between Mario Party's minigame and Fortnite's battle royale pressures. This is one of the most delightful and most played multiplayer games during these pandemic months. Add to it the fact that there's a hidden message for every victory that you and your team achieved.
This game lets players complete a series of game show-like challenges. The bright and goofy colors will surely guarantee you to get hooked up by it. Overall, the game is as fun to watch as it is to play: looking at the "last person standing" from a completely different perspective.
Doom Eternal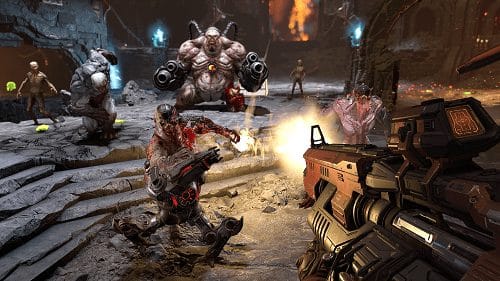 Personal Rating: 9/10
This game is the direct sequel to 2016's Doom installment. Doom Eternal delivers the ultimate combination when it comes to power and speed, along with some mass mayhem, first-person combat. As the Doom Slayer, you're in a mission against Hell itself. Slay various creatures and demons using new weapons and abilities, along with the mesmerizing tune of some pulse-pounding soundtrack with this best game 2020.
So, if you like some killing in a "metal" way, don't forget to add this to your game library. Doom Eternal is the ultimate power fantasy. Be the one man against hell as you slaughter demons using an arsenal of weapons and if needed, with your bare fists.
TechsnGames Best Games 2020: Valorant
Personal Rating: 8/10
You can go for this multiplayer, first-person shooter game if you want more tactical challenge and competition. Valorant's epicness within made it to be part of this list. It got its inspiration from its other same-genre colleagues, such as Overwatch and CS: GO. But it's far better because of improved gunplay with the addition of skills.
One of the beauties of playing Valorant is that the underdog can still have the chance to come out on top. Rounds can also be won, even with budget loadouts. As this game relies on communication to achieve victory, team tactics that require finesse and coordination are possible. For example, you can shoot your enemies with a tracking dart so that another teammate can eliminate the target. Overall, this game is super exciting that demands some wit and quick reflexes.
Call Of Duty: Warzone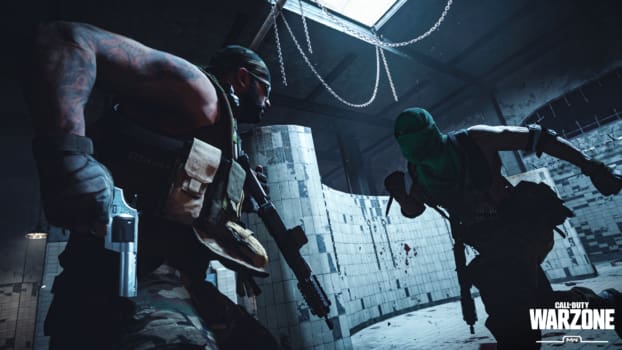 Personal Rating: 8/10
Warzone also adapted the battle royale genre to deliver players some new and fresh gameplay experience. But, they did it better by upping the player limit to 150 and introducing new tactics during gunplay. Another awesome thing about this game is that it gives players a second chance by introducing a Thunderdome-style 1vs1 fight.
It doesn't stop there, however, since Warzone offers more than that. The realistic graphics and large map size are just way too awesome to describe. No wonder 85 million players have already played the game ever since its debut last March.
Devil May Cry 5
Personal Rating: 8/10
Devil May Cry 5 is the new generation of the game's genre, thanks to its perfect, well-written campaign. The game's essence invites three playstyles for the picking. Moreover, its storyline is kind of unconventional because it starts in events that would seem like the climax. Because of this, it's now clear which Devil May Cry game is the best of all.
The game may have still had some minor flaws. But overall, the gameplay, along with the stunning graphics plus the fan-services, makes it one of the best games until 2020. Truly, this is a must-have for every beat'em all fans out there.
TechsnGames Best Games 2020: Genshin Impact
Personal Rating: 9/10
Free-to-play games oftentimes get a bad rep, since many are cheaply made, watered-down, or half-assed. But this gacha game doesn't feel like your typical F2P game at all. Not only has it also been for console and PC, but the game offers its feature on a grand scale as any full-version game.
Overall, it's a solid game due to its unique production and core gameplay. In particular, the elemental interaction system is what gives the game its distinct personality. Its charming set of characters, richly-inspired combat, and frequent content updates will give you a reason to try this game, even for once. But as a new F2P game, it's still hard to find out how deeply its monetization mechanics will have an impact on your savings.
Fortnite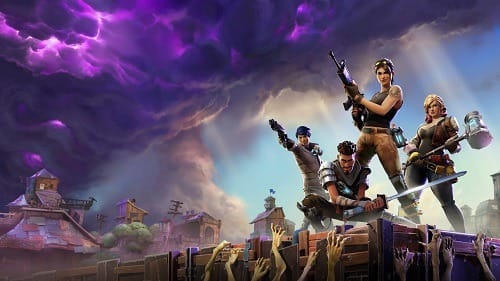 Personal Rating: 9/10
Fortnite's ever-evolving nature makes it deserving to have a spot in this TechsnGames Best Games 2020 Selection. It's also free-to-play, so there's no reason not to give it a shot. It includes unusual and amazing content, such as Kratos player skin. So, if you have a fanbase towards it, chances are that you'll never get tired of playing it.
Nevertheless, it's still an amazing battle-royale game to beat. It has a ton of interesting features, such as game modes, bright graphics, and an excellent construction system. Setting aside the microtransactions, it is one of the online games that players should reconsider playing.
Call Of Duty: Black Ops Cold War
Personal Rating: 8/10
This Black Ops installment is exactly what you'd expect it to be. There's a massive amount of content for you to have, making the game worth it and impressive. Although it's already far from being the traditional Call of Duty, this is a must-have if you've not picked any past installments recently. Moreover, this TechsnGames Best Games 2020 Selection will highly doubt you not enjoying it.
Overall, it's probably one of the best installments of the last decade. With an impressive storyline, great Zombies mode, and a (finally) balanced multiplayer mode, Black Ops Cold War is definitely a franchise you should not miss!
Assassin's Creed Valhalla
Personal Rating: 8/10
Since Origins, Ubisoft has continued to shift the series from stealth-action to a more appealing one, giving more opportunities in gameplay approach. It's a change of personality that everyone will enjoy since an immersive, open-world game filled with oddities always hits the spot.
Everybody has their own Assassin's Creed. Even most in the TechsnGames team is still hooked up in the pirate life of Assassin's Creed Black Flag. But this installment is basically knights versus Vikings, completing the other two sides of our trifecta. The Assassinations might have gone soft, but overall, the mood and setting still hit hard.
Spider-Man: Miles Morales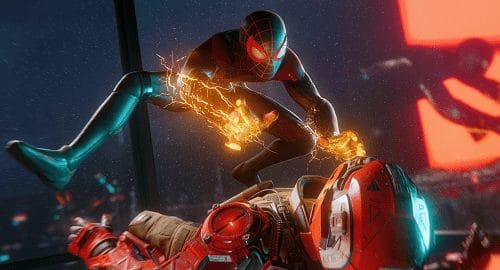 Personal Rating: 9/10
Prepare for the most compelling Spider-Man ever with this latest iteration. Although brief in a way, Insomniac's aim of pleasing fans have proven to be successful with this one. It's a beautiful game with its magnificent plot and open world. Due to the countless tasks, the environment has become livelier and more realistic. Because of this, the result is a damn, near-perfect thrilling game.
TechsnGames Best Games 2020: Among Us
Personal Rating: 7/10
Made by InnerSloth, the game's foundation is very simple: it's a social deduction-centered game where a player can either be a crewmate or imposter. The imposter must pretend to do his/her assigned tasks, while methodically killing the crew. When a body is found, crewmates can call an emergency meeting to figure out the perpetrator in their midst.
As much as we enjoy Among Us, it can be as fun as watching it. Its simplicity is so simple, that streamers were able to boot them easily. On top of that, figuring out who the sus is can further enhance your reasoning/lying skills.
Last Of Us: Part II
Personal Rating: 9/10
The Last Of Us: Part II is a perfect combination of excellent gameplay and a multi-budgeted Hollywood movie. The storyline will touch every player's heart and will leave you teary-eyed. Additionally, the game's combat and exploration mechanics have a strong immersion that will make the player think in order to improvise and be creative.
So, if you're up for mixed feelings, the game's narrative design will surely fit your fancy. It can even hurt players in ways no game has ever done yet. This is a real masterpiece and a must-have for every gamer who values story and characters.
Cyberpunk 2077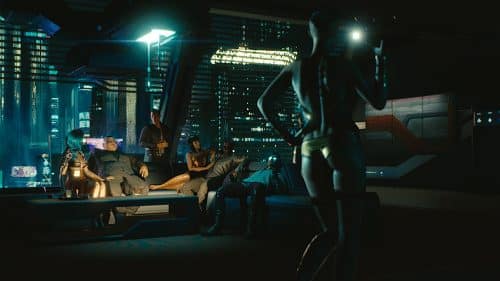 Personal Rating: 7/10
Ah yes, the infamous Cyberpunk 2077. Even though it was in the midst of controversies, it's easy to be carried away with what this game could have been in the first place. The ultimate experience might be more familiar than predicted, with plenty of "glitchy" elements. But truth be told, Cyberpunk 2077 is still dripping with detail and an engaging lifepath.
With so much to see and do, this game would still be the kind of RPG you'll tend to keep for years to come. It's an immersive and stunning RPG, which has upped the ante in terms of cinematics and quality. Overall, despite the flaws, Cyberpunk is still one of the best masterpieces we've ever had the honor of playing.
Ghost of Tsushima
Personal Rating: 9/10
If you're into some Japanese culture or just some samurai action fan, then this game is for you. It will leave you completely awestruck due to its amazing visuals and excellent combats mechanics. Swordplay can be challenging, rewarding, and fun.
Nevertheless, there are a few aspects that still need to be polished, especially when it comes to the AI's part. Overall, this game's feature contains a new high watermark, setting up the standards of future games to come.
Our Final Say…
There are many more top-notch games (like Final Fantasy VII Remake) that almost made it here. However, certain criteria must be met to be included in our list. For instance, the "replayability" that keeps players on playing it all over again. Then there's the game's storyline to know and realize their essence and purpose. Lastly, the multiplayer for co-op and team play.
To finalize, Ghost of Tsushima, Call of Duty Warzone, and Devil May Cry 5 are the top three best picks. We decided not to include Cyberpunk (yet) due to the current status it's in; it could've been better. But since there should only be one champion, we'll gonna give it this time to Ghost of Tsushima for its overall excellence. We just hope the devs would someday reconsider making it playable on PC and laptops as well.
Interested in Checking More Of Our Techsngames Awards?
https://techsngames.com/index.php/2020/12/29/techsngames-awards-best-rpg-games-2020-selection/
https://techsngames.com/index.php/2020/12/29/techsngames-awards-best-vr-headset-2020/
https://techsngames.com/index.php/2020/09/28/the-guide-to-the-best-gaming-laptops-in-2020/
https://techsngames.com/index.php/2020/12/22/our-best-4k-tv-screens-of-2021/
https://techsngames.com/index.php/2020/11/28/become-the-ultimate-gamer-with-these-best-gaming-equipment-2020/
https://techsngames.com/index.php/2020/09/30/the-guide-to-the-best-gaming-pcs-in-2020/
https://techsngames.com/index.php/2020/12/22/feudal-kingdoms-the-indie-grand-strategy-game-weve-all-been-waiting-for/
Still have questions, or want to know more about the latest gaming news and console wars? Contact us at techsngames.com today!