Uninterruptible power supplies are often overlooked but are quite necessary for saving your PC. If you live in an area that's prone to blackouts and fluctuations, you might just feel thankful to yourself for having one later on. And since unexpected power surges were never cool, having the best UPS will ensure that your gaming rig will run continuously even while power is temporarily out.
Should you encounter any power loss, uninterruptible power supplies use their internal batteries to [still] deliver a constant surge of power, giving you enough time to save your work or shut down your PC safely. It also acts as a surge protector, shielding the delicate electronics inside. If you're also one of the elites who happens to own the latest RTX-30 series GPUs, you don't want them getting nuked, especially as replacing them will cost you twice the fortune.
Choosing The Best Uninterruptible Power Supply For You
Before having one, you must first consider the number of devices you'll going to connect. That will determine the number of outlets and the wattage you'll need. Another factor is the dosh you're willing to spend. So whatever you're after, we at TechsnGames will offer you the best uninterruptible power systems for all your productivity and gaming needs.
TechsnGames Awards – Best Uninterruptible Power Supply 2022
CyberPower Smart App LCD UPS System, 1500VA/900W W/ 8 Outlets, AVR, 2U

Having a stable UPS is essential for taking care of your system unit. It might just save your power-hungry gaming rig, especially when unexpected power outages occur while you're updating it. So, if you're looking for the best one that can meet the demands of your powerful rig, this one's for you. It can last for up to 30 minutes, which is more than enough especially if there's no way of stopping the software installations. We would recommend this, especially if you're one of the few who owns an RTX-30 series gaming computer.
Best Value Uninterruptible Power Supply 2022
CyberPower Intelligent LCD UPS System, 1500VA/900W, 12 Outlets, AVR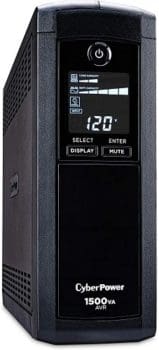 Sometimes, having the best UPS isn't necessary, especially if you're gaming computer isn't that power demanding. Since the longevity of uninterruptible power supplies depends on the wattage of computers, this is enough for the budget to value-built systems. You can highly rely on it since this backup will give you enough time to finish your work or finish your updates.
Best Budget Uninterruptible Power Supply 2022
APC UPS, 425VA UPS Battery Backup W/ Surge Protector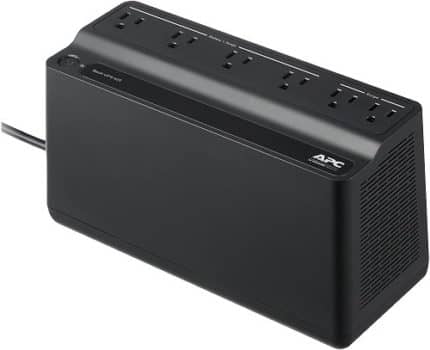 Don't underestimate this UPS even though it's for budget builds. It can still be highly reliable especially during unexpected blackouts and power fluctuations. This device will allow you to finish your work and software installations before properly shutting it down. However, don't overestimate it either, since we advise using this for your computer alone: that is, without any other unnecessary stuff connected to it.
Still have questions, or want to know more about the latest tech news and console wares? Contact us at techsngames.com today!