It can be tricky to find the best Skyrim mods 2021. That's because, in the Steam Workshop alone, there are more than about 28,000 of them. They are the work of zealous fans and bedroom coders determined to transform the vanilla into something far better. Or they're just out to make interesting and silly things, like turning them into deadly explosives. But whatever floats, this is the best place if you're having some trouble on where to start.
Here, we've put together a handpicked list of various Skyrim mods that we think are essential to improve your vanilla experience. They will make the vanilla a lot better than it is. And best of all, every mod listed below is 100% free! No wonder Skyrim and Fallout have a billion mod downloads under their belts.
Essential Mods
Best Skyrim Mods 2021: Unofficial Skyrim Patch
Like some of Bethesda's games, Skyrim can be a bit buggy at times. Even though the game already received a series of heavy patches, bugs still managed to slip past them. This unofficial patch is regularly updated (until now) to fix hundreds of remaining gameplay, NPC, placement, and texture bugs. If you value your Skyrim's performance, you should definitely have this one.
Ultimate Skyrim
Since Skyrim has become more ambitious than ever, its scripting demands have increased as well. So, it's highly advised to have this in your essential Skyrim mod pack just in case you grab a chunk of mods that catches your eye. This best Skyrim mods 2021 is a must-have before stepping up your modding game.
Graphics Mods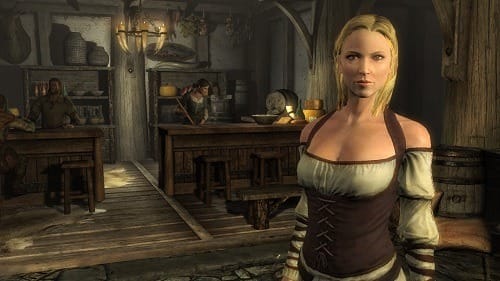 Static Mesh Improvement Mod
Basically, this mod revamps a huge collection of 3D models, making your game nicer in many ways. You may not notice it at first, but this graphics mod has its magic that works anywhere. This is also essential in several other mods, so be sure to put this first in your base game.
Best Skyrim Mods 2021: Skyrim HD
Skyrim HD has already been in existence for quite some time now. This mod replaces about 600 textures into HD models. Everything from the outside scenery to the interiors of manors has been completely done up. However, if your PC can't handle the mod's minimum system requirements, there's a 'lite' version for you to choose from instead. Optionally, you can just the particular components that fancy you. Take note that this is only for the old Skyrim and not for the Special Edition, okay?
Gameplay Mods
Lightweight Potions
Skyrim can be quite a challenge, especially when it's on the highest difficulty. With bigger beasts come bigger wounds, and you need to be constantly injecting potions to stay alive. Even with 0.5 weight per potions, this might not be enough, especially at intense times. This mod will change the potion weight to 0.1 so you'll be able to carry a bit more on your journey.
Weapons & Armor Mods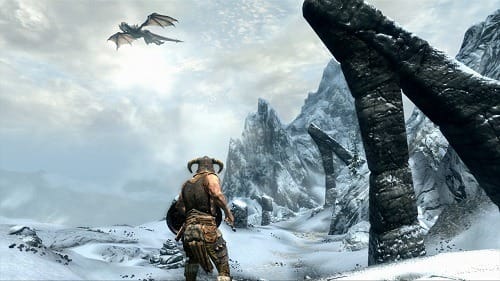 Immersive Weapons
There's a seemingly endless supply of user-created weapons online, but this mod should always be your first when it comes to weapons. This is a massive mod that contains about 250 weapons and 21 archetypes that you can buy, craft, or loot. The main benefit of using this mod is that the new weapons can co-exist with each other, maintaining balance and keeping lore in mind.
Immersive Armors
Immersive Armors and Immersive Weapons go hand-in-hand. So, it's highly recommended to add this as well. Like its partner, this mod contains hundreds of lore-related shields and armor, allowing you to even wear different types of animal skins. There are some interesting ones too, including scarves and eye-patches. Immersive Armors will make you prepare and dress for anything.
Wearable Lanterns
This mod is perfect for any adventurer who is fond of slaughtering their way through dark, undead-infested dungeons. You can either attach the lantern to yourself or let friends hold it for you. Wearable Lanterns is a very useful mod to light up your path anytime, anywhere.
Quest Mods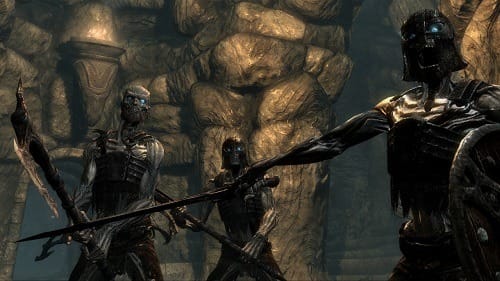 ThirteenOranges' Quests
This is one of the most downloaded best Skyrim mods 2021 online, and it's easy to understand why. Each quest in the collection adds new areas to explore and discover – all containing a vast collection of carefully-researched texts. You can infiltrate a sorcerer's tower, visit Daedric realms, slay a giant, as well as sail dangerous waters. Moreover, it prioritizes story and exploration while keeping itself being lore-friendly.
The Dark Brotherhood Resurrection
This mod will add more extensions by giving 22 new quests and kill contracts in Skyrim. You'll be aided by two new assassin followers, and the prize is promised to be the best you've ever imagined. You can also kill people using the classic "poisoned apples" technique, which is probably the best reason why people love this quest mod.
Fun Mods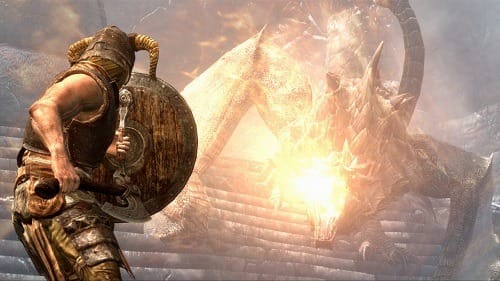 Best Skyrim Mods 2021: The Minecraft Mod
Since both Skyrim and Minecraft share the essence of crafting, they can be a natural pairing. The creators are continuously improving the mod from time to time, so subscribe now and you'll be granted an Ender Sword, Diamond Sword, Pickaxe, and Diamond Shield. Meanwhile, diamond ingots are for weapon crafting at the smithy, keeping the essence of 'crafting' very much alive here at Skyrim. Aside from that, Ender Dragons, Creepers, and Skeletons also exist for added fun.
Explosive Chickens
This is perhaps one of the funniest best Skyrim mods 2021 to ever exist. This fun mod will make you some highly volatile poultry explosives. Simply shoot them with projectiles at a safe distance to burst your eardrums and make chargrilled wings. So, if you wanna try some silly stuff in Skyrim, why not try this one out?
Our Final Say…
And that's all of our carefully-handpicked Skyrim mods that will guarantee to add more life and taste to your game. If you're tempted to wade deeper into the depths and compile a huge chunk of mods to your collection, there's a modding tool called Wabbajack to make downloading from various sources a lot easier.
Interested in Checking More Of Our Techsngames Awards?
https://techsngames.com/index.php/2020/12/27/techsngames-best-games-2020-selection/
https://techsngames.com/index.php/2020/12/29/techsngames-awards-best-vr-headset-2020/
https://techsngames.com/index.php/2020/09/28/the-guide-to-the-best-gaming-laptops-in-2020/
https://techsngames.com/index.php/2020/12/22/our-best-4k-tv-screens-of-2021/
https://techsngames.com/index.php/2020/11/28/become-the-ultimate-gamer-with-these-best-gaming-equipment-2020/
https://techsngames.com/index.php/2020/09/30/the-guide-to-the-best-gaming-pcs-in-2020/
https://techsngames.com/index.php/2020/12/22/feudal-kingdoms-the-indie-grand-strategy-game-weve-all-been-waiting-for/
Still have questions, or want to know more about the latest gaming news and console wars? Contact us at techsngames.com today!