Having one of the best keyboards 2021 is essential for every computer setup, whether it's for productivity or leisure. Indeed, every type of user benefits from having a high-quality keyboard as they're more effective, responsive, and comfortable to use.
Like other peripherals, such as our best 4K screens and best mouses, these keyboards will improve your overall day-to-day work experience. You'll get that working advantage, while still keeping things minimal and portable. So, let's delve in to see what keyboards TechsnGames has to offer this time.
High-End
Logitech MX, Advanced Wireless & Illuminated Keyboard – Graphite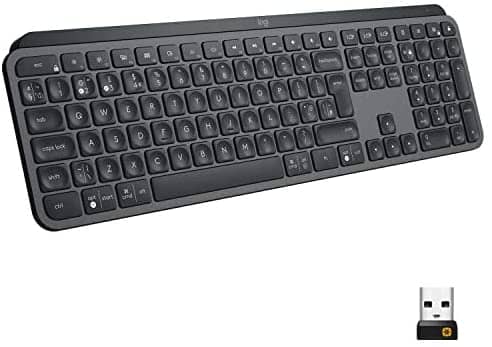 If you're looking for something top-notch, then maybe this high-end keyboard 2021 is for you. It may be the typical looking keyboard, but it has all the functionalities needed for your daily use. Plus, since this keyboard doesn't have the unnecessary clicking sound, you and others won't be distracted while using it during peak hours.
If you want a full set, this high-end keyboard 2021 includes a mouse and palm rest as a combo. Aside from that, its features include spherically dished keys for maximum comfort while typing. Lastly, it features some automatic backlighting and smart illumination hand proximity for subtler bling.
Best
Best Keyboards 2021 – Apple Magic Rechargeable, Wireless Keyboard

If you're not aiming for some high-end keyboard 2021 but still wants to get the job done, why not pick this Apple Magic keyboard? What's good about this hardware is that it's thin enough for transportation and storage. Don't worry, because it works on your Windows PC as well.
As previously mentioned, its sleek design and thin structure allow for less space and easy storage. It also features a stable scissor mechanism that can be felt with each press to make your typing experience feel good. Lastly, it automatically connects with Mac if you're using one.
Value
LeadsaiL Compact Quiet Wireless Keyboard and Mouse Combo (Light Black)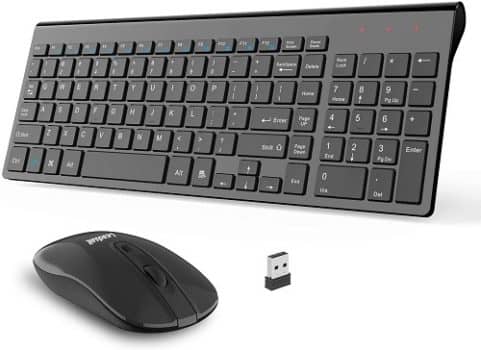 If you need something more "straightforward" than the best keyboards 2021 mentioned above, this keyboard can fill your typing needs. It's good for both office and home works. This is the best value keyboard 2021 for people, especially the ones that are working from home due to the world's current situation.
Like the Apple keyboard, it's also built in a sleek and ergonomic design. It's also sweat-resistant, so the printed letters won't fade in time. The keys won't distract other people as well, because it produces minimal noise. This best value keyboard 2021 is the best combo for every student and work-from-home people out there.
Budget
Logitech MK295 Wireless Mouse & Keyboard Combo with SilentTouch Technology – Graphite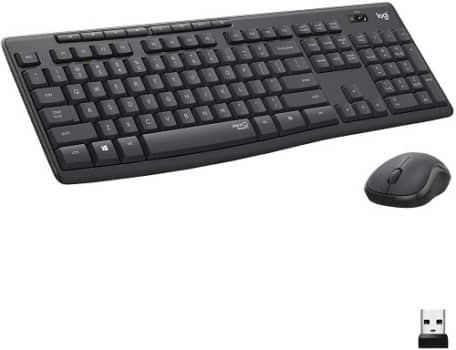 We still got you if you want the most straightforward budget keyboard you'll ever get. That's because sometimes, all we need is something that can do the job. This Logitech keyboard can still handle whatever typing demands your throw at it.
This keyboard set's innovative design will make every typing and clicking feel good to the touch. The contoured design can also blend aesthetically with any office setup. Its spill-proof design is also perfect for people who are used to put liquids beside the computer while working.
Best Keyboards 2021 – Dell Wired Keyboard – Black

This Dell keyboard is our next alternative for our best budget keyboard 2021. It may be crudely-built but the keyboard can still do whatever typing jobs you needed finished. This keyboard doesn't even have those curved edges, but who needs them anyway?
This Dell keyboard provides a satisfying, yet a convenient solution for everyday use. It's only made of the best materials, so it's guaranteed to last for years to come. Whether office or gaming, this hardware can do them all.
Interested in Checking More Of Our Techsngames Awards?
https://techsngames.com/index.php/2020/12/29/techsngames-awards-best-rpg-games-2020-selection/
https://techsngames.com/index.php/2020/12/27/techsngames-best-games-2020-selection/
https://techsngames.com/index.php/2020/09/28/the-guide-to-the-best-gaming-laptops-in-2020/
https://techsngames.com/index.php/2020/12/22/our-best-4k-tv-screens-of-2021/
https://techsngames.com/index.php/2020/11/28/become-the-ultimate-gamer-with-these-best-gaming-equipment-2020/
https://techsngames.com/index.php/2020/09/30/the-guide-to-the-best-gaming-pcs-in-2020/
https://techsngames.com/index.php/2020/12/22/feudal-kingdoms-the-indie-grand-strategy-game-weve-all-been-waiting-for/
Still have questions, or want to know more about the latest gaming tech? Contact us at techsngames.com today!