It's been years since I've made my first list about Fallout 4 best mods, and much has been added and changed in that time. So, let's jump in and take another look again.
In the days since the Fallout 3 mods, the Nexus has evolved into something with a ton of game content. It's hard to believe the countless "moddable" games these days, and how much effort the modders put into them. I'm always impressed by the community providing new material to extend the life of Fallout 4 we always love to explore. And in Fallout 4, the opportunity to tweak down to its essence can make the difference between a good game and a bad game.
You mean the best Fallout 4 mods, eh? The Fallout 4 community is vast enough, so you have a lot of mods to choose from when looking for something to spice up your adventures. Official PC modding support is always available on the Bethesda Mods, and even the Nexus has a lot more. So, if you're looking to refresh things up by adding some more features, enhance the looks of the Wasteland, or even play as a dog, modding is the right path.
However, there are things you must first do to make them work.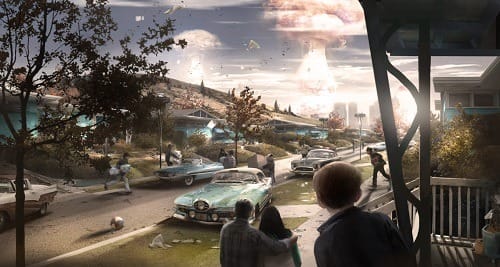 To enable Fallout 4 modding:
Head to "Documents\My Games\Fallout4"
Inside, you'll find a couple of .ini files.
Open Fallout4Custom.ini using Notepad++. If missing create one
Add the following lines:
[Archive]
bInvalidateOlderFiles=1
sResourceDataDirsFinal=
Then, save and close Fallout4Custom.ini
Installing mods:
First, you'll need to find mods that you want, preferably, the ones at Nexus Mods
Click the 'download manually' link.
Save it to your desktop or some new;y-created FO4 mods folder.
Best Fallout 4 Mods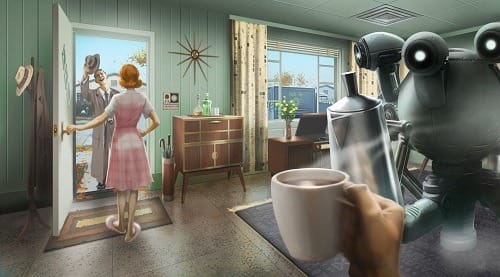 Unofficial Fallout 4 Patch
Fallout 4 can be buggy sometimes that even its programmers haven't managed to fix every one of them. Luckily, the fans stepped in to introduce the Unofficial Fallout 4 Patch that aims to fix every problem left by the official patches. Unofficial Fallout 4 Patch may not add cool guns or additional quests, but it's the best Fallout 4 mod to making the game a lot better.
Best Fallout 4 Mods: Fallout 4 Script Extender
Script extenders increase a game's capacity for future heavy alterations. That's why script extender deserves a spot on our list. It lets modders and programmers write more complex codes for it to process. That's why this is vital to handle Fallout 4 mods. You can check out its latest version from the main site.
Enhance Wasteland
Fallout 4 fans can say with conviction that it's indeed a pretty cool game, despite the bugs buzzing around. Even if the Fallout 4 world is full of interesting places swirling with nuclear fogs of the Glowing Sea, it still looked washed out. This best Fallout 4 mod makes the colors pop a little bit more, making your visit to the Commonwealth more vibrant and vivid.
Robot Home Defence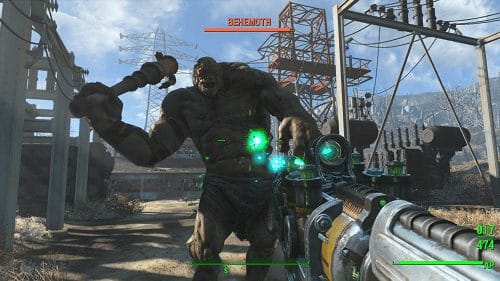 If you like the idea of having AI slaves, this mod called Robot Home Defence is for you! It allows anyone with ranks and a Fusion Core to have their own robot companion.
This mod allows you to build Mister Gutsies, Assaultrons, and Protectrons to defend your settlements from raids. You can even make these robots accompany you all around the Commonwealth. So, just let them go rogue if you're having any troubles with your mission!
Best Fallout 4 Mods: Crafting Ammo
There's some Fallout 4 logic that just doesn't make sense; that's why using mods justifies that. For example, the lack of craftable ammo. New Vegas has craftable ammo – so why not take it to Fallout 4 as well?
Perhaps it has something to do with the game's difficulty. Fewer ammo forces you to either rely more on melee or carry a wider variety of guns, which takes up a lot of valuable space. Nevertheless, I'd argue in that aspect, a post-apocalyptic would probably more capable of new ways to create ammo. In fact, it's likely the first thing they'll do. That's why is reasonable enough for you to try this.
Best Fallout 4 Mods: Be The Dog
Don't' just settle for being a man or woman: try this best Fallout 4 mod and be the dog! We are talking about playing the game as an intelligent dog. With a Pipboy strapped to its leg, Dogmeat can tackle creatures wandering around with a variety of bite attacks, all while being in a doggy battle gear.
Minecraft FO4
This awesome mod brings the visual flair and vibe of Minecraft to the wasteland. As a new thing, it brings you your favorite blocks: Redstone, grass, wood, and more. Fallout enemies have been transformed, so expect raiders acting like creepers. A settlement allows you to craft things in a Minecraft fashion, bringing some fun and colorful nonsense to Fallout's gloomy world.
Conclusion
And there you have it, to visual revamps to mods that allow you to play as Dogmeat, Fallout's active modding community has a ton of collections to suit one's fancy. Have you found any best Fallout 4 mods not included?