Food safety is vital for keeping food always fresh and nutritious, but the process often creates pollution because it requires lots of energy and involves the use of fossil fuels.
That's why XL Fleet and eNow are now teaming up to develop a system to change how we think of food transport. This tech will make use of integrated Li-Ion battery and power electronics to be installed underneath Class 8 trailers, providing approximately 12 hours or more operational capacity.
Refrigeration Trucks Could Be The Future Of Food Transport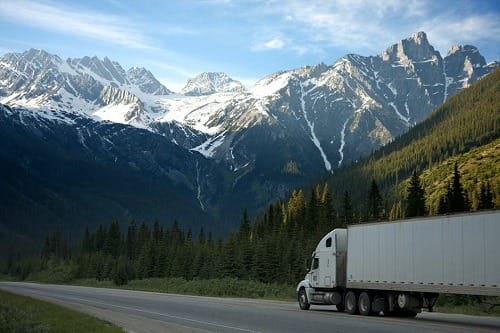 Solar panels, which will be installed on the roof of the reefer trucks, will help with the charging of the batteries that power air conditioning, lighting, refrigeration, and lift gates of the trailers. Within it are photovoltaic panels married to a hybrid cooling system and an insulated box. The result is an eco-friendly refrigeration truck with the potential to cut fuel and maintenance costs.
Even Luke Tonachel, director of the clean vehicles and fuel project for the Natural Resources Defense Council (NRDC), believes that "electrifying" such freight trucks can be an economic and environmental win-win. He added that the technology is not only cheaper but also complies with the world's shift towards a greener future.
Meanwhile, there are also plans for the system to be equipped with a thermal management system to make it last longer during operations. As such, this breakthrough could further help slash carbon emissions in a growing market.
Towards A Greener Tomorrow

Usually, the goods you see from local supermarkets are transported by enormous fleets of gas-guzzling trucks known for releasing 22 pounds of CO2 each time they're operational.
With efforts towards leaning to greener, alternative sources of energy, many are pointing to an increase in refrigeration trucks as one of the factors responsible for climate change.
For example, a 2015 report revealed that refrigeration transport vehicles released 56 times more carbon emissions than the average vehicle.
Diesel is typically the best choice when it comes to cooling and air conditioning — though not the trucks themselves. But such conventional burning systems never fail to emit different kinds of pollutants such as hydrocarbons, nitrogen oxide, carbon monoxide, and other harmful particles into the air.
Moreover, many of these small engines emit emissions that are essentially unregulated to the point that they are even more polluting than the big engines powering the trucks themselves.
Hopefully, eNow and XL Fleet's new battery system will help reduce, if not completely cut, diesel consumption and emission for such truck fleets.
eNow Solar Transforming Transportation
Still have questions, or want to know more about the latest tech news and console wares? Contact us at techsngames.com today!