Our oceans have undergone a tremendous transformation over the past decades. Do you know approximately 5 million metric tons of plastic end up in the ocean annually! And, Only 9% of plastic waste produced worldwide goes for recycling. And, a large percentage of the leftover ends up in the dumps, landfills, and in the environment, which often finds a way to lakes, rivers, and oceans through flushing of disposable wipes, leakage, and hygiene products. You would have been shocked to hear the numbers right? Well, the unchecked expansion of marine pollution, industrial production, and carelessness of humans have given growth to pollution especially affecting the aquatic ecosystems.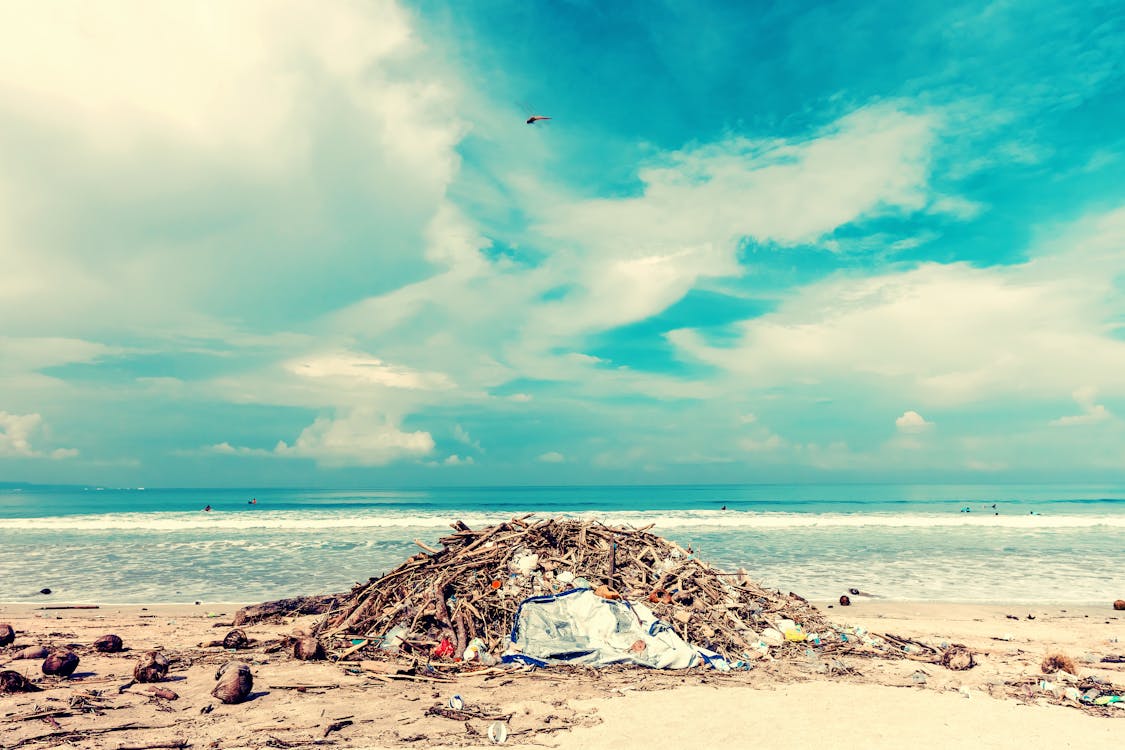 As plastic waste continues to accumulate at unprecedented rates in the ocean, the need for reliable and long-term remedies to combat has never been greater. One approach is to create and deploy effective marine pollution technology to either prevent plastics from entering waters or capture plastic waste in the ocean and rivers.
However, few publications on these innovations to date and information on various technological advances are dispersed. As a result, policymakers, innovators, and researchers are left without a central, comprehensive, and trustworthy source of knowledge on the state of available technology to address this global problem. Many efforts have been made to identify the threat and scale of pollution to ecosystem, marine life and in ocean, along with the technological solutions to tackle it.
In this article, we will explore the current technological solutions to ocean pollution and future technology to fight ocean pollution.
Effective Use Of Marine Pollution Technology By Locating Hotspots In The Sea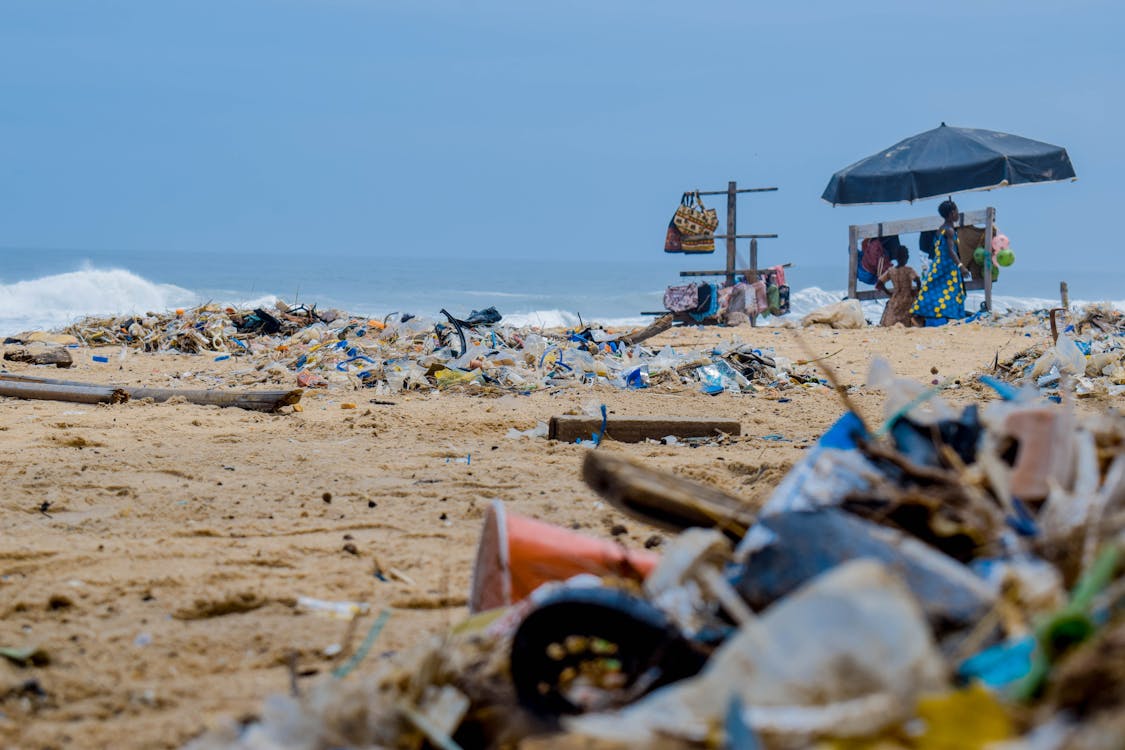 Using Agent-Based Models (A.B.M.s), one can identify the distribution of materials affecting marine life, such as discarded fishing nets, ropes, plastic strings, etc. Plastic strings are used to protect trawler nets from abrasion. Many of these strings end up in the ocean. By researching where plastics settle in water bodies, A.B.M.s classify spots in the deep sea as plastic hotspots, after which the trash is removed.
Seabin V5: One Of The Top Technological Solutions To Ocean Pollution
The Seabin Project's Seabin V5 is designed to collect floating garbage in areas with calm water, such as marinas and harbors. This vacuum-like design, made of recyclable materials, pumps water into the filter bag within the unit. Thus, the garbage is contained inside the vacuum, whereas the water is then released back. This system is one of the brilliant technological solutions to ocean pollution as it is capable of capturing harmful plastic and debris as well as absorbing harmful oils from the water.
Seabin V5 can remove 44 pounds of trash per day or 1.4 tons of trash per year. The chances of aquatic life getting caught in the Seabins is minimal as they are absent from areas with high pollution levels. Currently, scientists are engineering future technology to fight ocean pollution, which can capture even microplastics. The team is constantly adapting to new technologies to improve this material so that macro-plastics, microfibers, oil, and fuel contaminants can be removed from the oceans.
F.R.E.D.: Future Technology To Fight Ocean Pollution
F.R.E.D., which stands for Floating Robot Eliminating Debris, is a prototype that is currently being created by the San Diego non-profit organization called Clear Blue Sea in collaboration with student interns from various San Diego universities. This technology, which is expected to be completed in 2023, vacuums and removes toxic debris from the ocean's surface using renewable energy. Large debris can be collected by the device's front flaps and transported to a collection bin via a conveyor belt. During trash collection, F.R.E.D. 's slow speed and built-in sensors keep marine life away without causing them away. This is truly a great marine pollution technology.
The Trash Wheel: Brilliant Use Of Marine Pollution Technology
Mr. Trash Wheel is a revolutionary new marine pollution technology. It is a water wheel designed by Clearwater Mills, L.L.C. that collects the trash in rivers, streams, and harbors and converts it to electricity. It can clean up 38,000 pounds of trash every day and has so far kept 1.6 million pounds of trash out of the water!
This technology aims to capture debris and oil slicks. The trash is moved into a floating barge through a conveyor belt driven by solar panels. Once the garbage reaches the barge, it gets converted into electricity. Thus, any wildlife that comes close to the system has plenty of time to step out of harm's way due to its slow movement. Installation of this machine in many places will indeed bear fruit.
Social Media: A Good Use To Fight Against Marine Pollution Technology
Social Media is a powerful tool as through this medium, awareness can be raised among people worldwide. It is one of the most effective technological solutions to ocean pollution. The majority of the trash begins with us. If we make a conscious decision to use environment-friendly products as much as possible, it would definitely have a positive impact and reduce wastage in the ocean. It could be simple things like avoiding plastic as much as possible and even reducing consumption of fish. More consumption of fish leads to a higher demand and thus more fishing trawlers come into play. This inevitably creates more plastic waste in the oceans.
System 001: One of The Greatest Technological Solution To Decline Ocean Pollution
System 001 is among the great technological solutions to ocean pollution. Created by Boyal Slat of The Ocean Cleanup, System 001 is a 62 mile barrier located between Hawaii and California. This machine cleans up 80,000 tons of plastic waste such as microplastics, discarded fishing nets, etc., every year.
This device has a slow-moving nature that collects ocean plastic and debris by moving with the currents. The accumulated plastic will be collected until the container is finished. Since its inception, scientists and experts have been closely tracking System 001 to ensure that no marine life has been harmed. The aim is to protect the environment by capturing plastic before it has a chance to damage it.
Waste Shark: A Technology Created To Collect Waste Products And To Read Water Quality
RanMarine Technology developed WasteShark in 2018, with a concept inspired by the whale shark. WasteShark is a water drone that collects trash from smaller water bodies before it gets carried out to sea by waves, tides, and currents. The way it works is that it floats on water bodies and collects waste products.
Its technology allows you to prepare a path ahead of time to ensure that it covers the most dangerous areas. It can also be powered by manual steering, just like any other drone. WasteShark also has the ability to read and submit information about water quality, such as pH levels and salinity.
Final Words
There are many types of marine pollution technology currently in play and many more being developed in the future to reduce ocean pollution. But ultimately, it falls on us to make sure we use environmental-friendly products as much as possible to keep waste from flowing into water bodies as little as possible.
Still have questions, or want to know more about the latest tech news and console wares? Contact us at techsngames.com today!