Payday 3 is one of those games that seemed to be stuck in development. As Starbreeze's flagship title, the game's success is vital for the future, but they'd been unable to find a publisher for months, following years of turmoil and financial problems at Starbreeze. Thankfully, that's all changed today because of a new partnership with Koch Media, which agreed to financially support the game after it has launched.
Koch Media has agreed to co-publish the game, investing at least $60 million for marketing and development, as well as providing game support. For over 20 years of experience, Koch Media has made itself a publisher when it comes to digital entertainment. The funding will allow for the development of new content, such as DLCs, over an initial post-release period, although Starbreeze hopes for something "long beyond the official release date." According to Starbreeze CEO Tobias Sjögren said:

Stuck In Development Hell
In early 2016, the studio announced its plans to revisit its "heist-centered" game. Shortly after, work on the Payday 3 began. However, development ceased in the wake of the studio's financial upheaval, mismanagement, marketing failure of Overkill's The Walking Dead, and ill-advised business decisions. Aside from that, the firing of CEO Bo Andersson left the Swedish studio reeling. As it tries to lick its wounds, the company's new developments make it seem as though a comeback is finally on the horizon.
According to various sources, Starbreeze earned €11.6 million in revenue, of which €11million was generated by Payday – close to 95% of the overall sales. The heist series became widely known in the genre that it was installed 28 million times.
Payday 3 Development Continues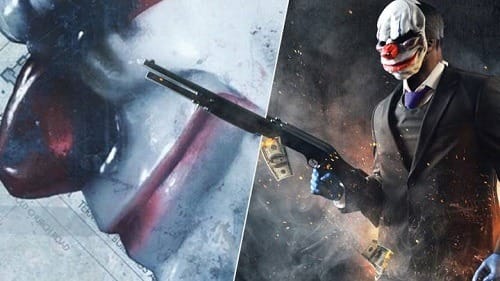 Originally predicted to go out on 2022-2023, Starbreeze has confirmed that they would still stick to the initial plan but will be arriving later months of the target year. From what we know, its official release will be in 2023 for PC and consoles.
If Payday 3 does arrive in 2023, you can expect a ton of changes in terms of gameplay and graphics. Releases such as Call of Duty: Mobile and Warzone show that even Activision felt compelled for its games to adapt. So, if you're wondering if there's still room and audience for Payday's revival, we'll know in two years' time.
Overkill Software first released Payday: The Heist in 2011. The heist game became critically acclaimed and even spawned a sequel due to its success, taking the newly-unified Starbreeze and Overkill to new heights. If all goes well, this third Payday might just save Starbreeze from closing down.
Final Thoughts
More is yet to know when it comes to Payday 3. Hopefully, its recent partnership and adequate funding will bring in more opportunities before the official release. How about you? Are you thinking of something cool the new game will bring to the table, regarding the series as a whole?
Still have questions about gaming reviews? Contact us on www.techsngames.com today!