The latest Mercedes Benz concept car – Vision AVTR – was unveiled at the annual CES 2020 in Las Vegas on Tuesday. What's even more exciting was the presence of film-maker James Cameron at the event. The renowned director introduced the brand-new, futuristic automobile, which is heavily inspired by Pandora and 'Avatar' with a selfie, aside from announcing an Avatar sequel in the future.
On that same day, company chairman Ola Källenius was joined by Cameron and other members of the Avatar team who played an integral part in the creation of this concept ride.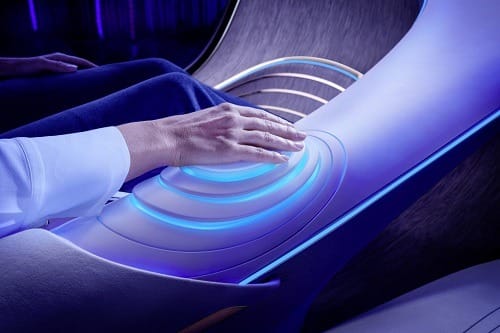 The Future Is Near
While there are no specific upcoming Mercedes Benz production models, the futuristic-looking Vision AVTR has showcased the ideas of researchers, engineers, and designers that could bring about closer integration among humans, machines, and nature in the near future. By looking at the car, its distinctive shape reflects the recent organic themes explored on the Mercedes Benz's Biome and Bionic concept cars.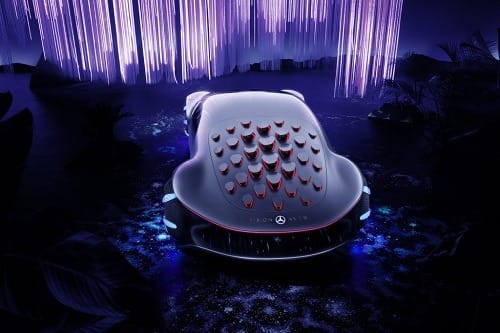 You can't miss the 33 'bionic flaps' that imitate the scales of reptiles for aerodynamical purposes. The tires are also replaced by spherical ones for increase maneuverability and less environmental impact.
This concept car was also conceived to move sideways for maximum agility, because of the car's ability to drive its axles in the same or opposite directions.
More About The Concept Car
Mercedes Benz also claimed that the interior features a hologram-based interface that eliminates the need for a steering wheel and other traditional controls. The car's multifunction control unit can be located in the center rather than the traditional place of the steering wheel, once the driver places a hand on it. The car recognizes the driver through biometric information such as heartbeat and breathing.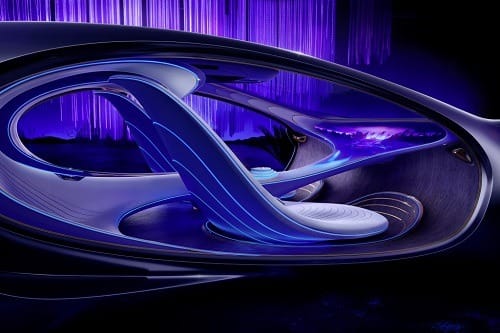 Should you have kids on board, Mercedes claims that the Vision AVTR can monitor the well-being of the passengers on the rear. Their pulses can also be displayed in light on the back which is supposed to provide a sense of security and connectedness. The concept car's "Magic Pool" also offers child-friendly augmented reality experiences. That means every mountain, river, and building you pass by will be shown with facts and info on the screen.
Hartmut Sinkwitz also said that the vehicle's curvaceous design is due to the influence of flowers and waves. He added that the upholstery and floor are made up of vegan Dinamica leather and Karuun wood, respectively. That's because the overall theme is more about sustainability.
Furthermore, the futuristic Vision AVTR is powered by latest battery tech which gets its graphene-based cell chemistry. This innovation is said to be eco-friendlier. Lastly, the car company said that its composition is compostable and recyclable to avoid damaging the environment in the longterm.
Still have questions, or want to know more about the latest tech trends? Contact us at techsngames.com today!