TLauncher PE can be your go-to game launcher to help you manage and try out a ton of Minecraft PE mods, skins, and maps with ease. Fans are even saying that once you're used to TLauncher, you cant play without having it anymore.
For most of the games, community-made content – such as mods, skins, and new maps – is what's keeping its fanbase active. Minecraft is no different from that because, in its own right, the same sentiment is undeniably true. And since new stuffs are coming out every single day, you'll never run out of content and variety to enjoy.
With that being said, managing your mod collection can sometimes be time-consuming. Add to the fact that players would have to individually download everything, which can be a hassle. That's when TLauncher enters the scene to simplify your mod management, and this article will be discussing how it can revolutionize your Minecraft experience.
TLauncher PE: Changing How You Play Minecraft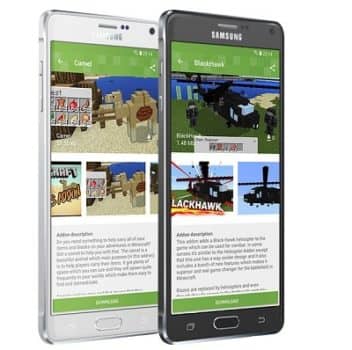 With TLauncher PE, players can play their mods in a much more convenient way than other traditional methods. All Minecraft players have to do is to search for the mod of interest within the TLauncher itself, and voila! It eliminates the trouble of doing any clunky work of managing multiple downloads and folders just to try out a particular mod. Simply put, it's as easy as point-and-click!
In addition to managing mods, TLauncher PE offers thousands of maps and skins to choose from. All Minecraft players have to do is to think of the character they wanna become and search for it until they become satisfied. In other words, skins are only limited by the player's imagination.
TLauncher PE's map repository functions similarly because of the huge amount of maps to choose from.
How To Download TLauncher PE?
Assuming you're interested and would want to try it out, you can simply visit their website or search it at Play Store. Click 'install', then you're good to go!
Personal Say
Overall, TLauncher PE is a great way for both new and old players to experience a new kind of Minecraft PE based on the variety it adds. The app's functionality is top-notch and very user-friendly. Surely, with its library and a vast collection of tools, playing Minecraft PE with TLauncher PE will never be the same again.
Still have questions, or want to know more about the latest tech news and console wares? Contact us at techsngames.com today!