Knowing how to speed up your Windows 10 is a skill to master, especially for Windows users like you. Although Windows may be the most efficiently-coded OS from Microsoft, someday it will slow down. Those processes already require loads of system resources without crapware and temporary files adding to them.
It doesn't need to be tech-savvy, as figuring out how to speed up your Windows 10 isn't as complicated as it sounds. And, it's worth doing so, as it will restore your computer to its former glory. Who, after all, enjoys a laggy PC, anyway?
Even with Windows 10 jampacked with extremely useful features to stay optimal, your computer will someday need help due to consistent use. Here at TechsnGames, we'll teach your how to speed up your Windows 10, from clearing out crapware to defragging to disabling unnecessary effects and performing hardware upgrades. So, let's delve in!
Maybe, Your PC Just Needs Restarting?
While this may seem pretty obvious, some users keep their machines running 24/7. Windows 10 will automatically put your system to sleep, but any processes which have previously started will accumulate. As a result, lag will occur. You can fix this issue by simply shutting down your system every once in a while.
Sometimes, your machine has slowed down to the extent that even the Windows menu won't show up. In times like this, manually hold down the Power button (in your system unit) to force it to shut down.
Run The Disk Cleanup Utility
Run Disk Cleanup to clear out any cache, such as thumbnails, offline webpages, and downloaded program files.
Just type 'Disk Cleanup' on the Windows Menu to get started. It will offer you the choice of files for removal. Simply mark their checkboxes, then hit 'Clean Up System Files'. It's also the right time for deleting old/unused files in your system. The easiest place to start is going through your 'Downloads' folder.
Don't Forget To Update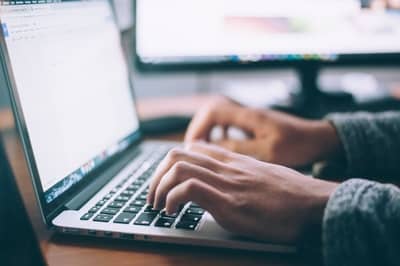 Microsoft continually updates Windows 10 to fix bugs that reduce your system's performance. Some of these are minor while others make significant changes to your computer, maximizing efficiency. To start, head to the Windows menu, type 'Update', then 'Check for Updates'.
If a major update is available, make sure all your important files and data are backed up before going in. Your system may restart several times to apply those updates. If it's been a while since your last update, recheck for updates to make sure no more updates are available.
Check Your Startup Processes
Computers can slow down due to the sheer number of background processes. This is because a handful of installers are programmed to run immediately after you log in, slowing down your computer.
To check your startup programs, press Ctrl + Alt + Del to summon the task manager then head to 'Startup' tab. Observe the 'Startup Impact' values of each program e.g., go for 'High' as this is the best way to spot those pesky apps. Just right-click on them, then choose 'Disable'.
Go For An SSD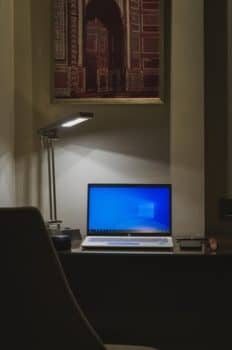 Solid State Drives (SSDs) use Flash memory. They are faster in reading/writing times than the common HDDs that use magnetized disks. However, SSDs cost more energy per gigabyte, but if you're willing to pay for the price, you'll definitely notice a significance in overall system responsiveness. Just be careful to pick the correct size for your computer, got that?
Remove Crapware
Crapware (bloatware) takes up a good amount of space in your hard drive, which lags your computer. To check for those apps, head to Control Panel'>Programs'>Programs and Features'>'Uninstall a Program'.
Simply right-click on the programs to uninstall. Your Windows 10 will ask for permission before making any changes, though. But if you're ready, click 'Yes'.
Upgrade Your Ram
Your computer's speed can be significantly improved by increasing the amount of RAM. Windows 10 requires at least 4 gigs of RAM to run smoothly, although this doesn't take into account resource-hungry apps such as modern video games. The easiest solution you can do is by adding more RAM.
Your PC has a certain number of slots where you can insert RAM chips. Pressing Ctrl +Alt + Det then heading to 'Performance' will show you the number of RAM slots in use as well as the RAM type e.g., DDR3.
Disable Special Effects & Transparency Effects
Windows 10 heavily uses special effects. By default, the programs are programmed to fade out and fade in out of view. Aside from that, features like animations also employ transparency effects for certain situations. This effect may look simple, but it actually takes up a lot of system resources as the system needs to calculate the same plane twice.
So, to take your system back to basics, search for 'System' in the Windows menu, go to 'Advanced Settings' tab, then hit 'Performance Settings'.
Under 'Visual Effects', click 'Custom'. From here, you can tick/untick any visual effects that you want disabled. Click 'Apply' when you're done.
Meanwhile, type 'Make Start, Taskbar and Action Center transparent' in the Windows menu to disable transparency effects. From here, you can disable it.
Run System Maintenance Utilities
Windows 10 has built-in utilities that scan for updates, checks for malware, and defrags your hard drive. Such tasks usually run in the background while your system is idle, but you can run them manually if you so desired. Just open Control panel, head to 'System and Security', then hit 'Security and Maintenance'. Next, select 'Start Maintenance'. Just be sure to close any important files before doing so.
Still have questions, or want to know more about the latest tech news and console wares? Contact us at techsngames.com today!