Minecraft is a multiplatform sandbox game where players can explore worlds and use building blocks in countless ways they could ever imagine. It's a "sandbox" game in the sense that players are the ones in full control in creating their own worlds and experiences. Unlike normal video games, Minecraft can even allow players to act as moderators and use their own coding to add new stuff and mod the game.
How To Play Minecraft 2021 – Getting Started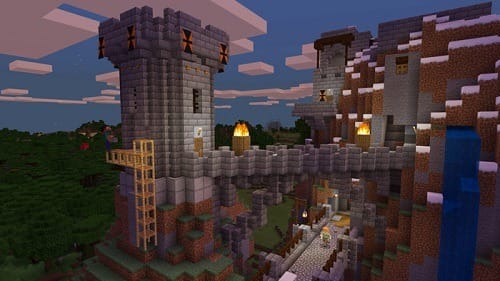 After downloading and installing the game, getting started with this game is super easy. Simply start Minecraft by clicking the launcher on your desktop. So, go on: log in, navigate to the main menu, then select the game type you prefer. If you're a super beginner, continue reading below.
Logging In & Main Menu
The Minecraft launcher comes with a News screen that displays the latest updates and links. Just enter your player credentials then hit 'Log In'.
You'll see these buttons on the main menu:
SinglePlayer: Start/continue the basic game. The remaining portion will cover more about the SinglePlayer mode.
MultiPlayer: Here, you can play online and meet other Minecraft players.
Languages: Click this button if you wanna change Minecraft's language. Rest assured that you'll find your native language since the game supports multiple languages. It's the speech bubble containing a globe.
Options: Here, you can tweak game options such as graphics, sounds, keybindings, difficulty levels, and general settings.
Quit Game: This button closes the window unless you're using In-Browser mode.
Starting SinglePlayer mode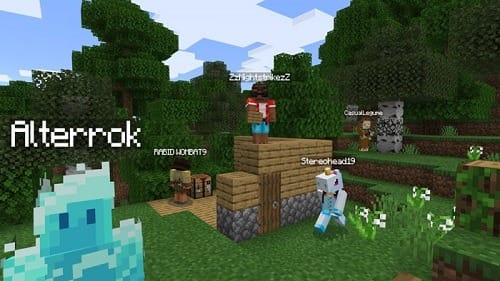 To start SinglePlayer mode, just follow these steps:
1) Click SinglePlayer button to view the list of worlds available.
However, if you're just starting out, this should still be empty.
2) Click 'Create New World' button
The 'Create New World' page appears.
3) In the text, type whatever name you want then confirm at the bottom of the screen.
Using cheats increases or decrease the game difficulty as you play Minecraft and switches to Creative mode. Cheats also give you more control by spawning whatever block you wish.
When you're done with your world, Minecraft automatically starts generating the world and places your character in it.
How To Play Minecraft 2021 – Game Modes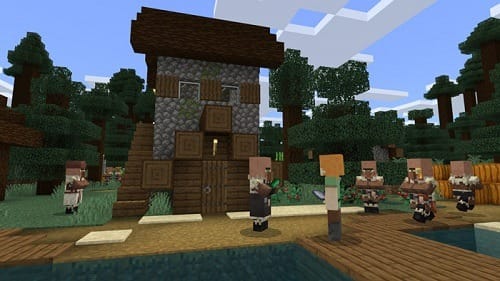 Minecraft offers multiple game modes to let you experience the open world in unique ways. These are:
Survival – after spawning in a random world, you should gather material and build your shelter – all while gaining experience and fighting off hostile mobs in order to survive. This game mode is the closest one to real life.
Creative – here, you have immediate access to all blocks and items. Also, you can fly and you can't die. Its purpose is to create, design, and experiment unique worlds.
Adventure – Here, you can't just easily destroy blocks. That is to avoid spoiling what player-created maps offer.
Spectator – makes you INVISIBLE – meaning you can't interact with blocks, entities, and even your inventory. Its main purpose is to observe other players' worlds.
Hardcore – It shares many similarities to Survival. But once you die you'll become a spectator, the map will be deleted, and then you'll start from scratch. This is the most "realistic" mode.
So, How's Your First Day In Minecraft?
A typical first day can be both stressful and exciting at the same time. You're immediately thrown into a random world with little resources and you have to fend for yourself to survive your first night. In other words, you're immediately on your own. Usually, your first day involves collecting resources like wood and other essentials and building the quickest house (which is usually a 3×3 doorless cubicle).
Now that you know how to play Minecraft 2021, enjoy building your dream home, exploring countless worlds, and meeting other players online!
Still have questions, or want to know more about the latest gaming news and console wares? Contact us at techsngames.com today!