Are you searching for how to appear offline on Apex? If you're a fan of PC gaming, Steam is almost certainly the place to find you. But maybe you don't want everyone out there to know you're online, so here we are! This post is the guide that tells you how to appear offline on Apex while playing the game!
If you think it takes a lot of technicalities to appear offline on Steam, don't worry! There is nothing like it. It's just a two or three-step process to follow and your job will be done! All you need is uninterrupted access to the Internet. You just need to follow the steps that you will find below in this post.
Many of you may also have wondered how to play Steam games offline. Is being offline the only option available? This is exactly what we will discover here, in this post! So stay tuned to get all your answers.
Can you appear offline on Steam?
Steam is one of the most popular game and game creation sites! For a perfect gaming experience, we have good news! You can appear offline on Steam!
There are only minor changes to the existing setup that need to be made and you are done!
You will be invisible from Steam! So you can enjoy your game as much as you want and not let anyone know about it!
Why Go Offline on Apex Legends?
Before we dive into the nitty-gritty of going offline in Apex Legends, let's address the big question: Why go offline in the first place? Well, there are plenty of good reasons:
Solo Focus: Sometimes, you just want to focus on your own game without distractions. Going offline ensures that you won't receive any party invites or friend requests.
No Pressure: Going offline can be a lifesaver when you're trying out new legends or weapons. No one's watching, so you can experiment without the pressure of a scrutinizing audience.
Peace and Quiet: Imagine immersing yourself in the stunning world of Apex Legends without chat notifications or party pop-ups. Bliss, right?
Stealth Gaming: For those who prefer to play anonymously, appearing offline is your best bet. It's the ultimate stealth mode for gamers.
Now that you're convinced, let's get into the action-packed steps to make you an offline legend in Apex!
How To Appear Offline on Apex
So, you want to become a gaming ninja, huh? To do that, you need to master the art of appearing offline on Apex Legends. Let's dive right in!
1. The In-Game Method:
Step 1: Launch Apex Legends and enter the main menu.
Step 2: Look for your friend list. It's usually located in the bottom-right corner of the screen.
Step 3: Find your profile and click on it.
Step 4: You'll see an option that says "Appear Offline." Click on it, and voilà! You're now invisible to your friends.
The Steam Strategy:
If you're playing Apex Legends on Steam, things are a bit different. Here's how to go incognito:
Step 1: Open Steam and navigate to your friends list.
Step 2: Find your profile name at the top of the friends list.
Step 3: Click on your name, and a drop-down menu will appear.
Step 4: Select "Offline" from the menu, and you'll disappear from your friends' view.
How To Appear Offline On Apex?
If you're a master of groups with your friends on Steam, you don't have to want everyone to know you're available to play. It's fine if you don't want everyone to know about that game you're learning and about to master!
They say it well: "Work calmly and let success make the noise!"
Working silently on Steam means appearing offline on the platform. Right?
Appearing offline on Steam is not a difficult task. It's surprisingly easy. Below is the easy guide on how to appear offline on apex.
How to appear offline on apex for pc users:
First of all, you can launch the Steam application on your computer and sign in to your Steam account. Go to Steam and open the menu bar. This menu bar is located at the top of the screen/interface.
In the menu bar of the Steam interface, click the "Friends" option.
You will find this option in line with "steam", "view", "friends", "games", and "help". Once you find the "friends" option, a drop-down list will appear on the screen.
Once the drop-down list appears, you will see four options related to your active status, namely "online", "Away", "Invisible" and "offline".
Click on "offline".
You will now appear offline to everyone on Steam. However, you can still chat if you want.
How to appear offline on Apex for Xbox users:
First of all, go to your Xbox home screen and press the up arrow on the D-Pad of your Xbox controller to select your profile picture.
Next, you can now press the "A" button on your controller to open your profile on Xbox.
Scroll down and select the "Appear Online" option on your profile page. This opens a dropdown menu with more options.
You can now select the "Appear Offline" option from the dropdown list.
Finally, this hides your online status on Xbox.
How to appear offline on Apex for ps4 users:
First of all, start your PS4 and go to your PS4 home screen.
Highlight your profile using your controller and click the X button.
Clicking the X button on your profile picture brings up the profile page. Here, you can go to the 'Set Online Status' box.
By selecting the "Set Online Status" checkbox, you are prompted to appear online or offline.
Finally, select the 'Appear Offline' option, and now you will appear offline to your friends
Congratulations! You are now offline on Steam and can now rule the game in peace!
If your offline appearance on Steam is taking some time, don't panic. It happens sometimes. It may take a few minutes, but it will eventually appear offline on the gaming platform.
You can log in to Steam again at any time using the same procedure.
To expect! What?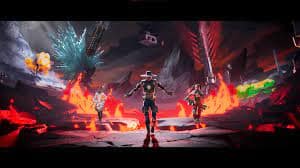 Still not showing offline on Steam even after following the procedure? Here are the likely reasons why! It can happen because:
The platform may still be processing your request.
Your Internet connection may have been interrupted and your request has not been processed.
You may be offline in the first place.
You can check all these aspects again and follow the same procedure again.
You can also sign out of your account and then sign back in or try clearing the site cache and app cache. This should also solve your problem and then try again.
So whether you want to know how to appear offline on Steam, this step-by-step guide will help you without any hesitation.
Taking It to the Next Level: Advanced Tips
Now that you've mastered the basics, let's explore some advanced tips to enhance your offline gaming experience!
1. Scheduled Stealth:
If you have specific gaming hours when you want to be left alone, you can schedule your offline time. Use this feature to automatically appear offline during those hours, sparing you the trouble of manually switching.
2. Offline Gaming Etiquette:
While appearing offline is a great way to focus on your game, remember to check your messages periodically. Your gaming pals might need you for a surprise squad match!
3. Customize Your Profile:
Personalize your profile with a catchy status message. This way, even when you're offline, your friends can still get a glimpse of your gaming style.
4. Stealth Mode on Multiple Platforms:
If you play Apex Legends on multiple platforms, make sure to set your status to offline on each one individually. Each platform has its own settings.
Frequently Asked Questions
What are the most popular games on Steam?
The most popular games on steam are:
Apex Legends
Dota 2
Can you tell if someone is invisible on Steam?
No! There is no way to know if they are online or not if your friend has used the invisible option.
Does Steam count invisible hours?
Yes, it may seem like an interesting option to use, but you should still gain game time because Steam has it. While the appearance of online/chat status is not related to achievements or hours played, Steam is spying on you.
Can I appear offline in Apex Legends Steam?
The question is on the minds of many, but the answer is simple. Yes, you can definitely spawn offline in Apex Legends.
To appear offline in Apex Legends Steam, go to the main menu, go to Friends, and set the status to Invisible. That's all you need to do to appear offline in Apex Legends Steam.
Can I still play with my friends when I'm appearing offline?
Absolutely! Appearing offline doesn't mean you can't team up with your buddies. You can send and receive game invites as usual.
Will my friends be notified when I switch to offline mode?
Nope, your friends won't receive any notifications when you go undercover. It's a silent operation!
Does appearing offline affect my in-game progress or rewards?
Not at all. Your gameplay, progress, and rewards remain unaffected. It's all about privacy.
Conclusion
There you have it, fellow gamers! You're now equipped with the knowledge of how to appear offline on Apex Legends, ensuring you have uninterrupted gaming sessions whenever you desire. Remember, it's all about striking that perfect balance between gaming with friends and indulging in some solo adventures. So, go ahead, disappear from the online world, and conquer the Apex Games on your terms!
But hey, before you go stealth mode, why not share this guide with your gaming buddies? After all, everyone deserves the power to choose when to be social and when to be a gaming hermit. Happy gaming, and may your victories be aplenty, whether you're offline or online in Apex Legends!
So, what are you waiting for? Time to vanish into the gaming shadows!
,