The number of coronavirus cases has already gone to 73 million worldwide, but the COVID-19 vaccines bring an essential potential relief. As more organizations are getting involved to distribute vaccines on every corner of the globe, it catches the dreadful eye of cyber thieves as well. This is a major concern that must be addressed before it's too late
The pandemic has already heightened cybersecurity risks at unprecedented levels. Now, as nations start to vaccinate their citizens, the cybercriminals are getting more and more aware of the new found opportunity to attack and are planning their next strike to threaten the supply chain, according to experts.
These malicious actors have been lurking in the shadows ever since they heard of the vaccine development. Last July, state-sponsored hackers from Iran, Russian, North Korea, and China launched a coordinated attempt to steal COVID-19 vaccine intel. In November, news that North Korea and Russia were after the COVID-19 vaccine development surfaced.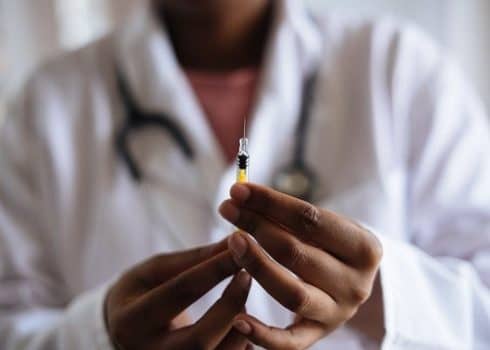 Recently, IBM published a report about how the criminals plan to disrupt the vaccine research. They discovered a global plan of phishing campaigns targeting the major organizations with the vaccine "cold chain" – a process needed for the COVID-19 vaccines to stay at -70 degrees Celsius as they travel to different parts of the globe.
For example, one of the attackers claiming to be from Haier Biomedical – a Chinese cold chain company, sent emails contained attachments to its recipients. The documents contained HTML coding that asked their victims to enter their credentials, which the hackers could then use to begin their infiltration.
How damaging would it be to the overall chain if an attack were to be successful? And how can cybersecurity experts handle this? To discuss these questions, let's dive deeper into them.
Why Cybercriminals Are After COVID-19 Vaccines?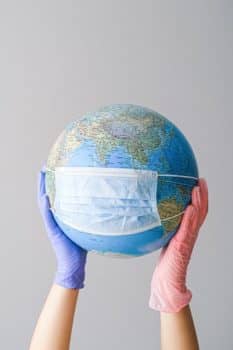 First, we've got to be aware that state-sponsored hackers were behind the cyberattacks. According to third-party reports, most of these cyberattacks were financially motivated. We must know that there's a huge financial gain if the attacks were to target critical systems such as intellectual property and proprietary research. This is extremely alarming since it aims at the health sector, making it a nation-state concern.
While the countries are currently managing their logistics plan, more companies are getting involved in future vaccine distribution. It means that the cybercriminals might take advantage of this and will likely attack some vulnerable companies for financial gain.
Disruption is a not-so-common motive, and although it's likely possible that the culprits are just there to create chaos, there's no clear path to monetizing it.
In case of a successful attack, could a COVID-19 vaccine cargo vessel be hijacked and never reach the intended destination? In theory, it's extremely possible. That's why an active collaboration between cybersecurity authorities and the supply lines is key.
Even though no one knows what will happen in the following days or months, it's likely that a form of cyberattack will happen, one way or another. It's all a matter of having a strong motivation and a fruitful end game. The main idea is that distribution lines can easily be compromised, and the motivation for doing so is just around the corner.
COVID-19 Vaccine Precautions To Make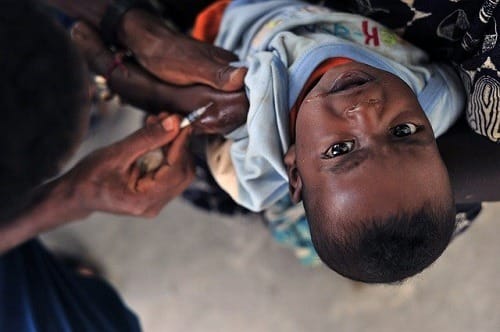 With the understanding that these COVID-19 vaccines are vital to save the world, companies that are associated with the distribution should have some incident-response protocols, to say the least. It's important to have an offline understanding of precautions to make, in case of emergencies. These can include how to contact people for counseling, communication teams, incident response, and executive leadership. Having resilience is crucial, that's why preliminary testing and tuning must be applied first before practice.
Of course, other forms of precautionary measures, like endpoint protection, threat intelligence services, and prioritizing and testing critical system failovers are also essential for smooth distribution. The idea is to have a concrete understanding of what's needed to be in an appropriate direction. As many security experts pointed out, Russian hacker teams aren't the only ones probing their targets, so cybersecurity should ramp up more than ever.
Healthcare Services Needs Support
Millions of people would rather prefer to work remotely at home, making the line between work and home fuzzier than ever. That could also invite some form of cyberattack, not to mention increasing the risks related to it.
Because of this, having some technical protocols like including some endpoint protection should be implemented. Since most work nowadays relates to working remotely, some form of cloud-based threat management must be developed. Other organizations associated with the COVID-19 vaccine distribution should also have their own. These can include enforcing multifactor authentication and endpoint mobile device management for unmanaged devices.
Added to the challenge that cold-chain companies aren't that well-equipped to defend themselves from any forms of cyberattacks. Last November, Americold suffered a cyberattack that knocked its operations offline. Since cold chain facilities now become global critical infrastructures, they are more prone to risks caused by these unpredictable attacks.
Frontline organizations, such as healthcare institutions and hospitals face big challenges in terms of cybersecurity as well. There have been reported cases of cyberattacks in hospitals already, such as this year's ransomware attack that claimed its first victim.
There's no doubt that hospitals and clinics need support as much as any other companies. Most of the time, the healthcare facilities' cybersecurity is underfunded. A possible cyberattack is a known threat, and any data breach can prove way costlier than precautions needed to reduce risks. Moreover, there are also concerns around medical device security, which can prove life-threatening if ignored. What techniques the cybercriminals have in their sleeves are up to our guessing.
Both training and awareness come hand-in-hand, as it should always be. Phishing still proves to be the best play for effective infiltration. Equally important are the precautions needed to reduce the risks of receiving suspicious emails, as well as advanced techniques for psychological authorization that can reduce account compromises.
To conclude, the COVID-19 vaccine is as much something essential so the world can go back to usual as it is a golden opportunity for cybercriminals and therefore, a strong and efficient cybersecurity is essential in order to make its distribution secure enough not to be tempered with.
Still have questions, or want to know more about the latest tech and game trends? Contact us at techsngames.com today!