Looking for specific wireless gaming headsets in 2022 can be a daunting task due to the ton of options available. While there are many great ones out there, it's easy to accidentally buy a headset that will turn out uncomfortable to wear and incompatible with your console or platform in the long run. Knowing the basics about headphones might aid your search, but gaming headsets – especially the wireless ones – are slowly becoming to be complicated nowadays.
For instance, wireless headsets for Xbox have Microsoft's Propriety Wireless Protocol. That means they will only work for Xbox or PCs with Microsoft's Xbox Wireless Adapters plugged in. Conversely, if you get a multiplatform wireless headset, chances are that it won't still work on other platforms. So, it's best to get a wireless headset that will definitely run on wherever you'll plug it to.
This guide will focus on newer and easier-to-find options and will exclude VR headsets which have a separate article, here. Also, before I forgot, I happen to have a large head, and that might be an influencing factor in how I'll judge these headsets.
Best Wireless Gaming Headsets 2022 To Buy
Razer BlackShark V2 Pro: THX 7.1 Spatial Surround Sound W/ Detachable Mic (Black)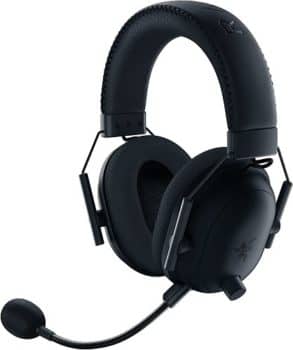 This Razer wireless headset tops our list due to its superb quality and superior battery life. Your gaming setup wouldn't be complete without having this one. Why? This product features a 7.1 Surround Sound to give you that immersive feeling, especially when playing your favorite competitive games. And because it has Razer HyperSpeed Wireless, you can enjoy some low-latency, lossless audio in your games. Comfortwise, its soft breathable memory foam can prevent pressure and overheat even after long hours of gaming. Indeed, having this in your gaming arsenal will give you more satisfaction during your long gaming sessions.
Value Wireless Gaming Headsets 2022 To Buy
Turtle Beach Elite Pro 2 Performance Wireless Headset W/ Metal Headband (Black)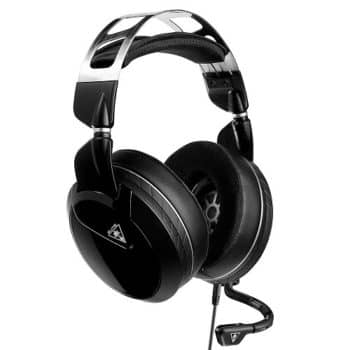 If you're looking for something reliable in the midtier, the Turtle Beach Elite Pro gaming headset won't disappoint. Its 50mm nanoclear speakers can produce loud, crisp sounds to guarantee a level of immersion. With this product, you can easily hear those footsteps when playing PUBG to give you an edge in CQC. Its durable build and lost-lasting battery life will ensure long hours of competitive fun. As for the comfort, its aerofit cushions will keep one's ear comfortable and cool while also blocking those external noises, which is suitable in an eSports setting.
Budget Wireless Gaming Headsets 2022 To Buy
BINNUNE Wireless Gaming Headset with Wireless Low Latency, Bluetooth Gamer Headphones & Noise Cancelling Mic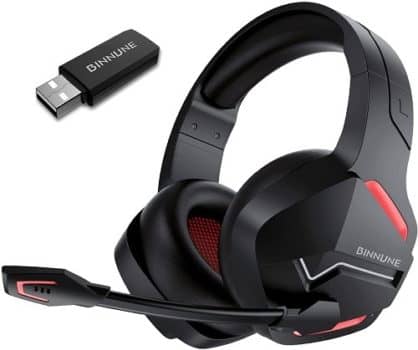 On a budget? How about checking this one out? You can't just underestimate this Binnune headset for its price because it could still easily handle everything you throw at it. Whether you're a gamer looking for a budget audio peripheral or an artist creating a lossless mixtape, this product – with its extraordinary battery life, high-performance, and ultra-low latency wireless support – won't disappoint.
Still have questions about gaming reviews? Contact us on www.techsngames.com today!