Guide To Elegance Genshin; Genshin Impact or Genshin is a popular action role-playing game for both single-player and multiplayer.  It can be played on multiple platforms such as IOS, Android, Microsoft Windows, PlayStation 4, and PlayStation 5. Genshin Impact is an open-world action role-playing game where the player can take control of one of four interchangeable characters in a party.
The player can quickly switch between characters during combat to use a variety of skills and attacks. These characters can have their strengths improved in a variety of ways, including by leveling up and by upgrading their items and weapons. Another such way is to increase a character's talent using the Guide to Elegance which we will be talking about.
In this post, we will be talking about what Guide to Elegance is, how it can be obtained and which characters can use it to level up their talent.
What is Guide to Elegance in Genshin
Guide to Elegance is a character development item type specifically a Level-Up Material used on characters' talent in Genshin Impact and is one of the three Elegance Books, others include Teachings of Elegance and Philosophies of Elegance. It has a rarity of three stars. Although powerful, the Guide to Elegance has its limitations such as not being able to be used on all available characters and possessing a cap on its use on talent level up.
How to Obtain Guide to Elegance Genshin
Guide To Elegance Genshin: There are three main ways/sources available to regularly obtain Guide to Elegance in Genshin and we will be looking at each of them in-depth and how Guide to Elegance can be obtained through them;
Violet Court
Parametric Transformer
Crafting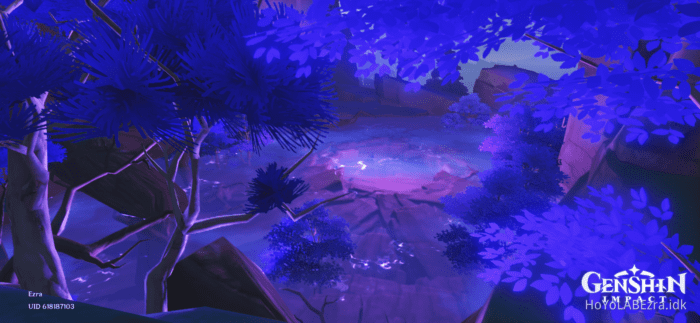 1. Violet Court
The Violet Court is a Domain located in Narukami Island, Inazuma, and clearing this domain provides Talent Level-Up Materials. Guide to Elegance can be obtained through the Violet Court but only on specific days which are Tuesday, Friday, and Sunday. This means that the Guide to Elegance will only drop when the Violet Court Domain is cleared on these days otherwise it won't be acquired. Depending on what day of the week it is, the Violet Court changes the benefits you receive.
You can obtain the Elegance Talent Level-up Materials on Tuesdays and Fridays at the Thundering Valley domain and can select any domain you like on Sunday.
You can get one to two Guide of Elegance every run as a reward for finishing Domain of Mastery: Thundering Valley II/III. Additionally, you'll get one to three Teachings of Elegance. This condition prevents a player from grinding there all week to improve their characters' talent.
2. Parametric Transformer
This is a mysterious artifact obtained in the Tianqiu Treasure Trail quest that can be placed on a valid surface and interacted with to deposit and transmutes non-event items. To use the parametric transformer to produce Guide to Elegance, the player must fill it with materials of sufficient quality for the process to begin and during the transmutation process, the player must generate energy by using elemental attacks. Other methods can be used to provide energy to the parametric transformer such as environmental hazards (e.g Electro Crystal).
Research shows that the type of fuel used on the parametric transformer determines the reward to a certain degree. This method is also not a consistent means of obtaining Guide to Elegance as there is a long cooldown period of six days twenty-two hours which was approximated to seven (7) days in the gadget description.
3. Crafting
The third way to obtain a Guide of Elegance in Genshin is through crafting it using the recipe and required materials. Crafting is a kind of crafting method that is available to players on the crafting bench to create materials and gadgets of higher rarity. Materials such as; Character and Weapon Ascension Materials, Character Talent Materials, Weapon Ascension Materials, Character Ascension Materials, and Potions can be made through crafting. As an item type that falls under Character Talent Materials, the Guide of Elegance is not excluded in this method as it can be crafted once the recipe and materials are available and the player is on a crafting bench.
For the Guide of Elegance to be crafted, a player must possess three (3) Teachings of Elegance and 175 Mora (universal in-game currency). The crafting process will produce a set of Guide of Elegance. Furthermore using three (3) Guide of Elegance and 550 Mora, a Philosophies of Elegance can be created.
Note: Another method of obtaining a Guide to Elegance is through some birthday mails. An example would be Kaedehara Kazuha's 2021 Birthday Mail which contained one Guide to Elegance and was given to players.
Who Can Use Guide To Elegance Genshin
Six characters can use Guide to Elegance to increase their talent levels and they are;
1. Arataki Itto: He is a five-star character that uses a claymore as his weapon. He is the first and strongest head of the Arataki gang and also the descendant of the crimson Oni. He is also a Leo.
2. Kamisato Ayaka: As a Cryo, she is also a five-star character with the sword as her main weapon.
3. Kamisato Ayato: Ayato is a sword user with a five-star rarity and Hydro vision. He is currently the head of the Kamisato Clan. He is Ayaka's elder brother.
4. Kujou Sara: She is a four-star rarity with Electro vision who uses the bow as her attack weapon. She was adopted by the Kujou Clan and carries out their wills.
5. Kuki Shinobu: As an Arataki gang and Kuki clan member, she uses the sword and is a four-star rarity. Her vision is Electro.
6. Traveler (Electro): This is the main protagonist of the game as it is centered around the Traveler of the player's choice. He/she uses a sword and has a five-star rarity.
To upgrade each of their talent levels from level 2 to level 6 then a cumulative total of 21 Guide of Elegance will be required for their upgrade.
So in essence, to possess a stronger character power/skill and have amazing gameplay in Genshin then the Guide to Elegance is necessary if you are playing with the required character. I wish you good luck as you enjoy the wonderful world of Genshin Impact and its extraordinary design.