Since climate change is already speeding at an alarming rate, and in order to be part of the solution and not a yet worsening element in it. General Motors furthers its green vehicle, electric car program by another 7 billion dollars bringing its current budget of 30 billion in order to push electric vehicles in the market. During a press conference the company's CEO, Mary Barra, told the audience that at least 30 vehicles will enter the global market by the middle of this decade.
Currently, they believe that it's already time to step up their game because they possess an innovative advantage in terms of batteries, vehicle integration, manufacturing, and software experience. Two-thirds of these will be available in North America, sooner than you think. And since most of these electric cars will feature the latest Ultium platform, it is capable of almost any roles whether it be for work, travel, or family use.
What's good about the Ultium platform is its flexibility because it can use normal battery cells and interchangeable propulsions components without altering its architecture from scratch. Due to its "modular" nature, they cost less when being changed since you don't have to replace the whole pack.
Currently, Ultium batteries cost 40% less, but it is expected that the second generation will be much more efficient twice the energy at less than half of its overall cost. This will help them be on par with conventional cars that use fossil fuels, pricewise.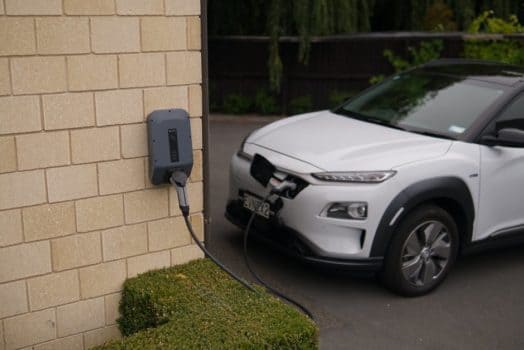 General Motors recently received some unfavorable feedback when it announced the Lyriq. Most from the industry viewed it as "not good enough." Due to this incident, the company raised the ante by speeding developments. Recently, Ford announced its battery-electric commercial vehicle. The company believed that they are a critical factor for gradual electrification because such vehicles are used by the masses. It's yet unclear if General Motors has something against this rather than its $112,000 electric Hummer.
According to a GM executive vice president, he believes that profits are still expected to be high, even from the first generation on. It's due to its rapid R & D – the ultimate reflection of the company's utmost commitment. Not only that, they have superiority in terms of integrating these newfound techs in systems like Super Cruise, to name one. In 2021, the Battery Innovation Lab and Manufacturing Center is expected to go online to develop next-generation Ultium battery tech.
General Motors Furthers Electric Car Program: Success Or Fail?
To date, some of GMs projects include the Hummer, which was shortened from 50 months to just 26 months. Meanwhile, the Lyriq has been moved forward to early 2022. Next, there will also be an electric-powered pickup truck, including those among Chevrolet's. Furthermore, there will be four for Cadillac, and two projects for Buick. The company, including its divisions, are serious this time. However, the ultimate challenge is will it be able to deliver the goods in the market?
Still have questions, or want to know more about the latest tech trends? Contact us at techsngames.com today!