How satisfying would it be to command your very own medieval army in a brand new Indie Game made by gaming lovers for gaming lovers? And most of all, how many of us have been waiting for a real grand strategy game with an actually interesting and extensive hands-on micro-management system? To make things actually interesting without being only something that is 'part of the game's mechanics' but that you can easily ignore after a few turns. If so; Feudal Kingdoms is tailor-made for you!
Feudal kingdoms is a turn-based strategy game for the PC, developed by the Blood and Pixels Company and is set in a medieval era style in a realistically simulated world.
Be ready for the fictional continent of Toria has been fractured by years of war and discord and has split into various smaller and larger kingdoms that will be yours to trade, make peace with, or conquer in all-out wars.
Each kingdom must now fight for its survival in this brutal and unforgiving world. Not only keeping a close eye on its neighbours and flickering 'allies' but actively preparing for cold winters and maintaining internal stability as well. In that way, Feudal Kingdoms pushes the boundaries of the grand strategy genre by adding even more depth to the familiar game's mechanics. Finally giving the player the freedom to find his way through these stormy times without being eased into it by an oversimplified game's mechanic after a few turns.
How Does It Work?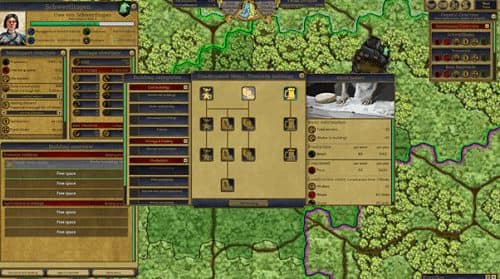 The player first chooses his royal house; be it the educated Kingdom of Lorahn or the brutal and bloody Kingdom of Berog that lives for war. After making his preliminary -brutal let's not kid ourselves on our first playthrough – a choice the player then starts the game in the year 1053 A.D. Spring is just around the corner already and now the player lays the foundation of the initial direction he wishes to start developing his kingdom. Will he focus on animal husbandry or agriculture? Does he prefer to develop the villages first or the castles? Does he forge trades and alliances or -most probably- go to war to grow in size? There are a lot of decisions to make, and each royal house has its own background and history. And therefore, different advantages, buildings, and troops are at your disposal.
With all the possibilities in development, the population – which ages and reproduces realistically – plays a central role. Most buildings need workers to produce goods, while training soldiers for wars and reinforcing the army, will recruit the needed inhabitants from the settlement. Who will therefore no longer be able to be available as workers? If a settlement is lacking male inhabitants because they all have been called up for military service, the birth rate then also suffers and takes a dive as it would in real life. As well, there are needs of the population for entertainment purposes and keeping order, as well as for food and shelter.
More into the actual gameplay, the system is reinforced by different kinds of agents. Noblemen, aristocrats, and henchmen. Acting as special characters in the game.
Noblemen will therefore be used to either manage their settlements or serve as generals in the army. They can also try to arrest foreign henchmen. Aristocrats, as educated personas, will work toward improving their kingdom's economy or research. While diplomats can negotiate better than simple messengers, who also need a few rounds for the transmission of the answer. Then, Handlers can take care of counterintelligence or espionage, and sabotage. Indeed, while an army can be very dangerous, a burning granary in winter could lead to a catastrophic food shortage.
Meet The Feudal Kingdoms' Team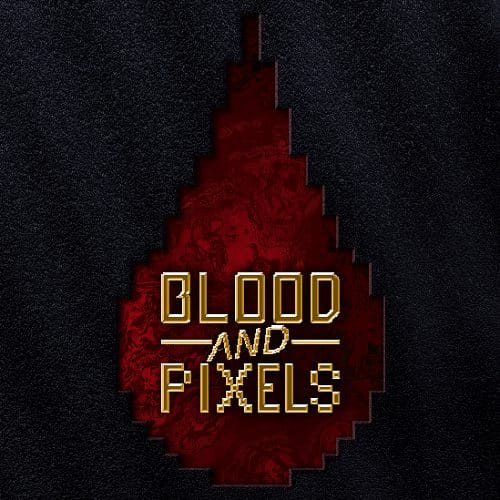 Feudal Kingdoms is being developed by a small team of developers, Blood and Pixels. They are all very driven, passionate, and love what they do which reflects in their work. The game, born of their own blood and tears, is already available on Steam and can be added to your wishlist. It will also appear on the Epic Store, as soon as made available so stay connected for more info about it.
The studio of Blood and Pixels has its headquarters in Berlin however parts of the team are also based in Austria and throughout the west of Germany. They also work with a huge team of freelancers from all over the world bringing new ideas, traditions, and cultures to the fold. The diversity even in this small framework leads to great influences that add value to the game design and will be maintained in the future.
Strategy Game Milestones
Feudal Kingdoms launched a Kickstarter campaign in July 2020 and was successfully funded, thanks to many generous backers. Back in November, all Kickstarter benefactors received a Steam key and access to the closed alpha. The feedback from the closed alpha, through an efficient early access process, will be used to develop a high-quality game according to the community's ideas. In order to generate even more feedback and optimize and polish the game as much as humanly possible, an Indiegogo campaign is currently running and is still accepting early users and players, until the end of the year. It is currently a little smaller than the Kickstarter campaign in the summer and is mainly for the curious to get a glimpse before the official Early Access that'll open its gates next year.
Feudal Kingdoms: Strategy Game Roadmap
The team posts regular updates on Steam every two weeks to fix bugs and implement new features. As such, the latest update will include an all-new historical battles feature. Although the game is currently missing an in-game tutorial, a motivated player will still find his way around and get to enjoy the gameplay rather extensively. Of course, a fix is currently being worked on and will be released to players as soon as possible. However, those who currently need help getting started can read through the game's wiki on the Blood and Pixels website. Finally, the battle mode is currently getting a lot of emphasis and will be fully implemented soon.
In the coming year, multiplayer will also become more of a concrete part of the game, as Feudal Kingdoms is currently a single-player game so stay tuned for the Blood and Pixels team to disclose a more detailed schedule!
Want to support the game Devs? Go check out their project and get your exclusive pre-order pack!
Stay tuned with Techsngames.com for more development and news from the games!
Still, have questions? Contact us at techsngames.com today!