We've learned a lot of innovative ideas from competitive racing, especially in Formula One, among others. And as car manufacturers are leaning towards renewable energy to power their automobiles, that include the ones in hypercar development.
A hydrogen-powered hypercar is set for the year 2023 – if things go smooth, that is. The UK-based startup Viritech has promised to roll out a sleek, speedy, and eco-friendly hypercar in just two years' time.
As we've previously pointed out, battery-electric vehicles are better than their hydrogen fuel cell counterpart because they are more efficient. Considered as a hydrogen-powered alternative to the Tesla Roadster and Lotus Evija, the startup claimed that its hypercar will be half the weight of its battery rivals. It will likely be more exclusive too, with just about 25 units planned for production.
"Apricale" came from the Latin "apricus" which means "touched by the sun". Interestingly, it's indeed one helluva hot ride, just like the sun's core, which runs on hydrogen.
An Ambitious And Innovative One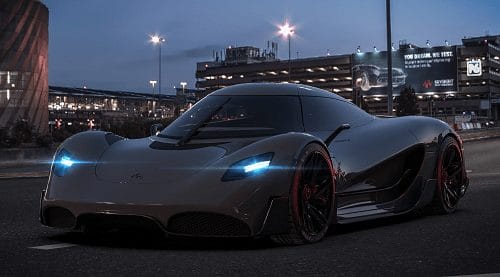 It is lightweight due to its innovative hydrogen storage tank design. It also acts as a structural component of the car's chassis, improving handling while reducing overall weight at the same time. Because of that, this sleek hypercar can breeze through race tracks with ease.
While performance specs are yet to be known, Viritech says that their Apricale hypercar will one day challenge the world's fastest battery-powered hypercars. The Roadster and Evija have boasted top speeds of 250 and 200, respectively, which means this hypercar will need at least 1,100 horsepower to be on par with its rivals.
This hypercar, which only emits water vapor as the byproduct, has an eye-catching exterior reminiscent of a Bugatti or a Pagani. Imagine menacing wheels, butterfly doors, and aerodynamic lines.
Aside from the Apricale, they're also working on the "Tellaro" SUV and the hydrogen-powered "Jovian" truck. The company is focusing on developing and improving its hydrogen fuel cell technology for industrial applications. It's good timing considering that eco-friendly technology trends are being incorporated left and right, nowadays.
This Hypercar Might Be The Start Of Something New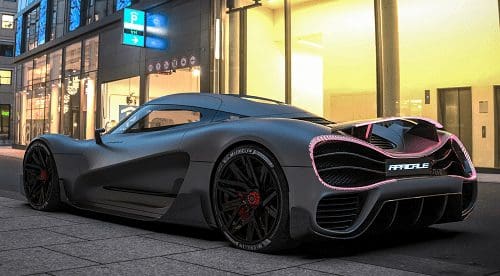 Viritech was founded by CEO Timothy Lyons and CTO Matt Faulks. Both expect fuel cells to also meet the rising demand for renewable energy one day. Aside from that, they also believe that fuel cells would make some achievement when it comes to cost reductions in the near future.
According to the company, the Apricale hypercar will be their "trojan horse" for grabbing the attention of other companies interested in utilizing hydrogen for other industrial applications.
The first deliveries are expected to arrive in two years' time, but they won't come cheap. The price range can be around $2.1 million per car. But hey, think of lowering your carbon footprint and all the dosh you'll save for fuel.
If Viritech's Apricale makes it to production, it would face the recently-announced Hyperion XP-1 hypercar. Like Viritech, Hyperion is also planning to use the technology behind their XP-1 hypercar to draw out the attention of other industries. Hyperion claimed the XP-1 has a 356km top speed 1600km range during launch, which could provide a good start with that goal.
Fuel Cell Hypercars – The Takeaway
We just hope that it won't end like the Nikola Badger pickup truck unveiled last year. That's because high-profile vehicles with high performance don't always work as a statement of intent.
Even Toyota has plans on taking its hydrogen technology to the moon. But the lack of hydrogen stations here on Earth remains an issue for anyone developing fuel cell cars, let alone hypercars.
Still have questions, or want to know more about the latest tech news and console wares? Contact us at techsngames.com today!